Traditional Ski Chalets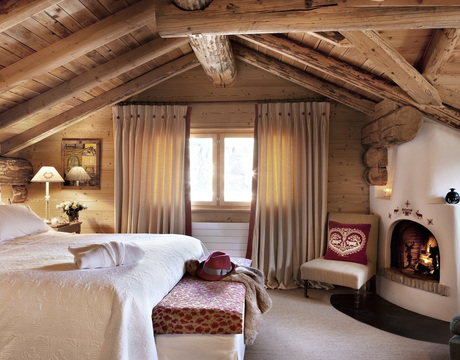 We feature hundreds of traditional alpine chalets which can booked for a charming ski holiday in the Alps. Some of our chalets are modern conversions from ancient alpine farm buildings, and some are actually new build properties. However, all the chalets that we have selected below exude that wonderful welcoming ambiance that only a traditional alpine chalet offers.
To make our list the chalet's decor palette needs to be made from warm, inviting tones and there needs to be a generous use of high quality soft furnishings. Deep, squishy sofas with quality cushions, roaring log fires, subtle lighting, and rich curtains & bedroom fabrics.
There are plenty of very high quality modern chalets on our site but many are very minimalist in style and design with lots of hard surfaces, steel, chrome and 'cold' tiles. These are lovely in their own way and we do admire their architectural merit and modern style. However, these are not what we would call 'traditional' or even in some cases 'alpine' and therefore do not make it onto our carefully selected list below.
The chalet properties we have selected below are not necessarily old, nor are they all stand alone chalet buildings. However, they do all give that authentic traditional ski chalet atmosphere for that authentic alpine experience.
Traditional Ski Chalets
Advanced Search