Chalets in St Anton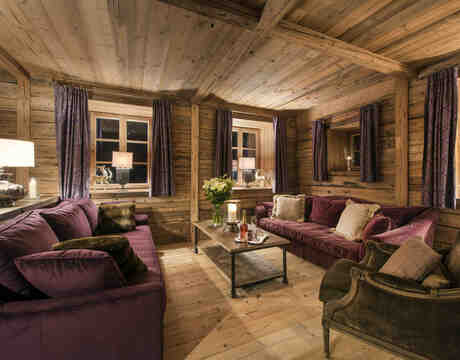 With over 50 chalets in St Anton we have plenty of choice. Our chalet search engine checks availability and shows prices. It's very easy to use.
St Anton chalets - check availability and prices
You can also view all available St Anton chalets in a map view if chalet location is important to you. We feature a full range of chalets in this fantastic Arlberg ski resort from great value to the ultimate in luxury St Anton chalets.
Chalets in St Anton - the Nasserein area
1) It is possible under normal ski conditions to ski back to Nasserein at the end of the ski day. In fact it's possible (limbs willing) to make a high traverse from either the Mooserwirt or Krazy Kanguruh apres ski bars all the way back to the bottom of the Nasserein gondola.
2) Groups with beginners will appreciate the nursery slopes and ski school meeting point that is at the foot of the Nasserein lift.
3) This is a quiet area of the resort, and anyone who has stayed in one of the hotels or chalets in the centre of St Anton will know that a good night's sleep is a lovely thing. The video link below features Chalet Tschoder which is located in the Nasserein area of St Anton.
Chalets in the Oberdorf area of St Anton
Oberdorf is at the other (western) end of St Anton and is a residential area that sprawls up the hill and flanks the main road leading to St Christoph, Lech and Zurs. Although chalets in this area of St Anton are closer to St Anton centre than those in Nasserein you might find that the walk back up the hill after a night out in town is more arduous than you bargained for. For more information on St Anton see our
Resort Guide
.
Chalet companies in St Anton
We feature below catered and self-catered chalets with the following chalet companies: Bramble Ski | Chalet Narnia | Flexi Ski | Inghams | Kaluma Travel | Mark Warner | Scott Dunn | Ski Esprit | Ski Total | Skiworld | VIP Ski
Search 51 chalets in St Anton
Key
Funicular
Cable Car
Gondola
Chair lift
Drag lift
Property