Chalets in St Anton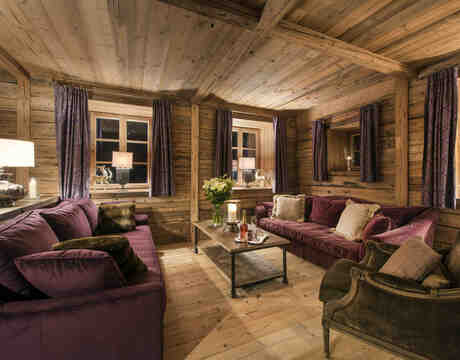 Chalets in St Anton make a great choice of ski holiday accommodation for groups of friends or families. They offer a social environment to relax in together and generally are a cheaper accommodation option compared to a hotel. We feature approximately 50 chalets St Anton, most of which are either located in the Nasserein area or up the hill in Oberdorf. We also feature some chalets that are located near the centre of St Anton which are highly sought after. Our chalet search engine below checks availability and shows prices. It's very easy to use.
St Anton chalet holidays - book now
You can also view all available St Anton chalets in map view if chalet location is important to you. We feature a full range of St Anton chalet rental properties in this fantastic Arlberg ski resort - from great value to the ultimate in luxury. Our chalets come either fully catered or self-catered. Whatever your preference we can find the ideal ski chalet in St Anton for your holiday.
Chalets in St Anton - Nasserein
Since the new gondola lift was built, giving efficient access to the Gampen Mountain, Nasserien has become a desirable location for a chalet holiday. Families also like Nasserien for the gentle nursery slopes here and because the lack of late night bars and nightclubs means it's a quiet part of town.
Chalets in Oberdorf
Oberdorf is at the other (western) end of St Anton and is a residential area that sprawls up the hill. Although chalets in this area of St Anton are closer to the resort centre than those in Nasserein you might find the walk back up the hill after a night out quite arduous. For more information on St Anton see our
Resort Guide
.
Luxury Chalets St Anton
Scott Dunn used to run 'the lodges' in the Oberdorf area of resort but ceased to run these properties in 2017. Today Bramble Ski and Kaluma have a growing portfolio of luxury chalets in St Anton. The Eden Rock development, which is run by Kaluma, is perfect for corporate groups. The three individual apartments give clients an intimate space but all 20 guests have access to a luxury spa, and can eat & socialise together in the main dining room and bar/lounge area. Flexi Ski have the Montfort Lodge which is also good for corporate groups, and is especially popular for ski weekends (book early).
However, the privately owned and managed Chalet Narnia is the best catered chalet in St Anton. It offers the perfect blend of a home from home atmosphere, fantastic chalet food, great service (including a driver) a proper hotel standard luxury hot tub, and a great location. Bramble Ski offer more luxurious chalets but Chalet Narnia is our top pick.
The best chalet companies in St Anton
We feature catered and self-catered chalets with the following chalet companies in St Anton: Bramble Ski | Chalet Narnia | Chalet Angel | Chalet Griffin | Chalet Narnia | Inghams | Kaluma Travel | Ski Chalets NL | St Anton 365 | Wens Chalets
Search 51 chalets in St Anton
Advanced Search