Hotels in Avoriaz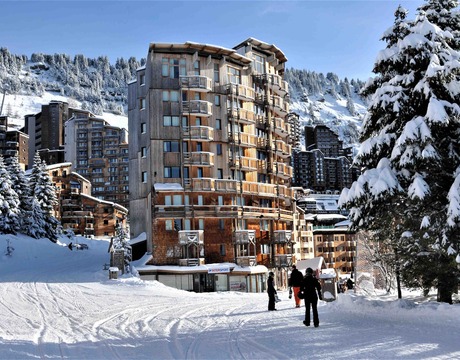 We feature just one hotel in Avoriaz which is primarily a chalet and self-catering apartment resort. Recently taken over by the fabulous Sibuet Group the Hotel des Dromonts in Avoriaz is popular with guests looking for a high quality ski in ski out close to Geneva. Given the altitude of Avoriaz at over 1,800 metres and the unique car-free layout of the resort the hotel really is built on the piste.
With its unique award winning resort architecture and easy access to the miles and miles of snow-sure ski terrain of the Portes du Soleil (best suited to intermediates and beginners) Avoriaz is regaining the popularity it used to enjoy in the 1960's and 1970's.
Simply add the hotel to your shortlist and then send this shortlist to our team of advisers. We will be back to you within a few hours to help you book your ski holiday. For more info on Avoriaz see our resort guide to Avoriaz.
We found this great Youtube video on Avoriaz which serves as a great introduction to Avoriaz, the ski resort. It gives you a great feel for the architecture (which is unique) and resort atmosphere of this central Portes du Soleil resort.
Search 2 hotels in Avoriaz
Key
Funicular
Cable Car
Gondola
Chair lift
Drag lift
Property