Ski Resorts - Austria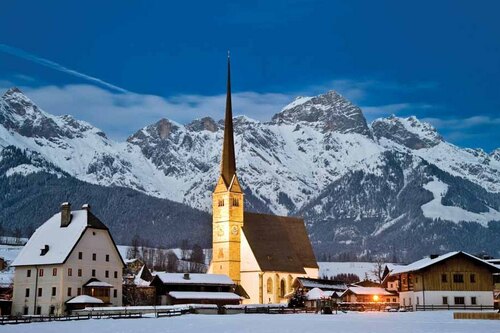 There are over 400 separate ski resorts in Austria so the choice is somewhat overwhelming. Most of the Austrian ski resorts are very small and rather low in altitude (some as low as 150m above sea level) and these are little more than local hills with one or two lifts. However, there are some much larger extremely well established resort towns and also some interlinked ski areas that offer world class skiing. We feature 23 of the best Austrian ski resorts on our website.
View all our ski resorts in Austria
Austria is divided into 9 main administrative regions. From west to east these regions are the: Voralberg, Tyrol, Salzburg, Carinthia, Upper Austria, Styria, Lower Austria (which contains the region of Vienna) and finally, Burgenland, which borders Hungary and Slovakia. The regions with internationally recognised ski resorts or ski areas:
Voralberg: Lech and Warth of the western Arlberg ski area.
Tyrol: St Anton and the eastern Arlberg, the Skiwelt area, Ischgl, Kitzbuhel, Solden, Mayrhofen and Obergurgl.
Salzburg: Saalbach-Hinterglemm, Zell am See, Maria Alm and Obertaurern.
Carinthia Bad Kleinkirchheim.
Styria: Schladming and the Ski Amade ski area.
"Gemutlich" and what it means
Gemutlich is a German word used to express the pleasant and welcoming nature of good old fashioned Austrian hospitality, and this up scaled Austrian customer 'service' is what sets many of their hotels apart from those of France, Italy and Switzerland. The Danish have their 'hygge' which denotes a feeling of well-being and a warm, cosy atmosphere but the Austrians have their 'gemutlich'.
The popular ski resorts and ski areas in Austria
The resorts of Lech, Zurs and St Anton which are the principal ski resorts making up the Arlberg are justifiably world famous and this is the region that we send most clients to each winter. These three resorts straddle the high-altitude Flexen pass (1,773m) which makes this corner of the Alps particularly snowy making for a long winter season that starts early and finishes late. Each of these resorts has its own very distinct character so although they share the same interlinked ski area of nearly 250km of piste and vast tracks of off-piste terrain they attract very different clientele. Lech is charming, attractive and smart, in fact very smart, and has a fantastic collection of luxury hotels and chalets. Zurs is a small, quiet and discreet village with arguably even more luxurious hotels than Lech. However, St Anton is a brash, party town with some genuinely tough skiing both on and off piste. It attracts a younger crowd looking to indulge in some serious après-ski, as well as some serious skiing.
St Anton has the highest concentration of chalets in Austria and with nearly 80
chalets in St Anton
to choose from this is the resort to look at if you want to experience a fabulous Austrian ski resort on a budget. Other villages in the Arlberg region worth mentioning are Stuben and St Christoph. Both have some good hotel and one or two chalet options. Read more about
ski holidays in the Arlberg
This is the largest interlinked ski area in Austria with over 90 ski lifts and 280km of pistes mostly suited to beginner and intermediate skiers. The member villages that are linked together include: Brixen im Thale, Ellmau, Going, Hopfgarten, Itter, Kelschau, Scheffau, Soll and Westerndorf but the UK holiday market features hotel based holidays mainly in Soll, Ellmau and Scheffau. All three villages have a wonderful Tirolean atmosphere and a host of traditional, family run hotels. On the mountain there are more than 70 ski huts and restaurants which give the whole area added charm and atmosphere. Soll used to be one of the major après ski hot spot in the Alps and attracted a young clientele looking for a party. However, this reputation is no longer deserved as the young party crowds have mostly moved on to other resorts now. All three resorts have modern gondola lifts (many with Wi-Fi) which give easy access to the ski area.
The altitude of the ski area ranges from just over 700 metres to just under 1,900 metres with snow cannons covering 60% of the pisted runs. The slopes face in all different directions but are principally north facing which means that despite the relatively low altitude the area remains snow sure right through to mid April.
In December 2015 the 'Tirol-S' high speed gondola linked the neighbouring resort of Fieberbrunn to the already sizable interlinked area formed by Hinterglemm, Saalbach and Leogang. This latest addition added almost 100km of pistes but more importantly added terrain that is mostly north facing from the top of the Hochhorndlspitze Mountain at over 2,000 metres in altitude. There are several genuinely excellent ski touring routes on the north facing high alpine slopes that would challenge any expert looking for their off-piste thrills.
Saalbach is the largest resort in the area with a wide selection of hotels, shops, restaurants and of course, après-ski bars which make this vibrant resort hugely popular with the British market. There are some very good quality four star hotels in Saalbach (and some also in Hinterglemm) so clients looking for high quality accommodation, large ski area and plenty of resort atmosphere all at reasonable prices would do very well to look here for their ski holiday.
The wider area of the Kitzbuhler Alps covers an astonishing 1,000+km of pisted runs over many resorts that are close to each other, or at least vaguely interlinked. In reality it is not possible to ski the entire region during a one week's holiday - especially when the resort links are sometimes a bit tenuous (local buses might need to be used for example). However, the more local ski area of Kitzbuhel still offers a very reasonable 170km of interlinked and varied pistes which includes the neighbouring ski resorts of Jochberg and Aurach to the south and Kirchberg to the west - all four resorts are properly connected via a modern lift infrastructure which means you can get around the mountains at will. We have a good selection of
hotels in Kitzbuhel
offering a full range of accommodation options from good value to the best hotels in the resort.
Alpbach
has always had a strong following from well to do British families that have been staying at the excellent
Romantik Hotel Boglerhof
for years. They come to this small resort for its super friendly atmosphere, gentle slopes and true Tirolean charm - it's a perfect resort for families with younger children just starting out on their ski careers. In 2012 a state of the art gondola and a new piste created the link from Inneralpbach to the top of the Schatzberg (1,903m) thereby joining the hitherto separate ski areas of Alpbach and neighbouring Auffach (in the Wildschonau ski area) - the Ski Juwel area was born.
There are now a total of 145km of pistes and 47 lifts which makes the area big enough for aspiring intermediate skiers to feel that they have a large enough playground in which to play. The top lifts in the Ski Juwel area top out at 2,025 metres altitude and most of the ski runs are on northerly facing slopes. However, most of the skiing takes place at 1,500m, or lower, which means the winter season is relatively short. We recommend skiing within the Ski Juwel area in either January or February, any later and you run the risk of rather too slushy lower slopes which are not ideal for beginner skiers. Experts will find some excellent off-piste opportunities on the open east facing slopes accessed from the top of the Hornbahn 2000 chairlift. However, this is generally an area for beginners and lower intermediate skiers looking to find their ski feet, or for those that simply wish to take in the local atmosphere of one of the prettiest corners of the Tirol region.
This is a large ski area situated on the Hochkonig massif and is part of the wider Ski Amade ski network which takes in 28 ski areas which are all covered under the same lift pass - another area that claims to be the largest ski area in Europe! The resorts that make up the Hochkonig area are: the very pretty
Maria Alm
in the west, Hintermoos, Hinterthal, Dienten am Hochkonig and Mulbach am Hochkonig in the east. There are eight mountains in the interlinked ski domain and 112km of pistes as well as 8km of powder bowls (experts take note). Although the top skiing only reaches 1,900 metres in altitude the local micro-climate ensures one of the best snowfall records in the whole of Austria. Thanks to abundant snow and north facing slopes the season here lasts from mid December right through to the middle of April (just the same as the high French resorts which lie much further west) with March being the perfect month for some excellent ski touring possibilities (again experts take note).
Transfer times to ski resorts in Austria
Innsbruck and Salzburg are the main airport gateways to the Austrian Alps and as these two airports are literally in the mountains the transfer times to your chosen ski resort is likely to be significantly shorter than the journey time from Geneva to Val d'Isere, in the French Alps.
The journey from Innsbruck (in the Tyrol region) to the Arlberg ski resorts of St Anton, St Christoph, Stuben, Zurs and Lech can take less than one hour. However, if you are a nervous flyer you might prefer to fly to Zurich to access the same resorts. The transfer time may be doubled from Zurich but you are unlikely to endure a turbulent final approach as you sometimes do into Innsbruck (especially if there is a foehn wind blowing).
Salzburg Airport is approximately 200km to the east of Innsbruck and from here it is a very short transfer (less than one and a half hours) to the ski resorts of Saalbach-Hinterglemm and also Maria Alm in the Hochkonig ski area.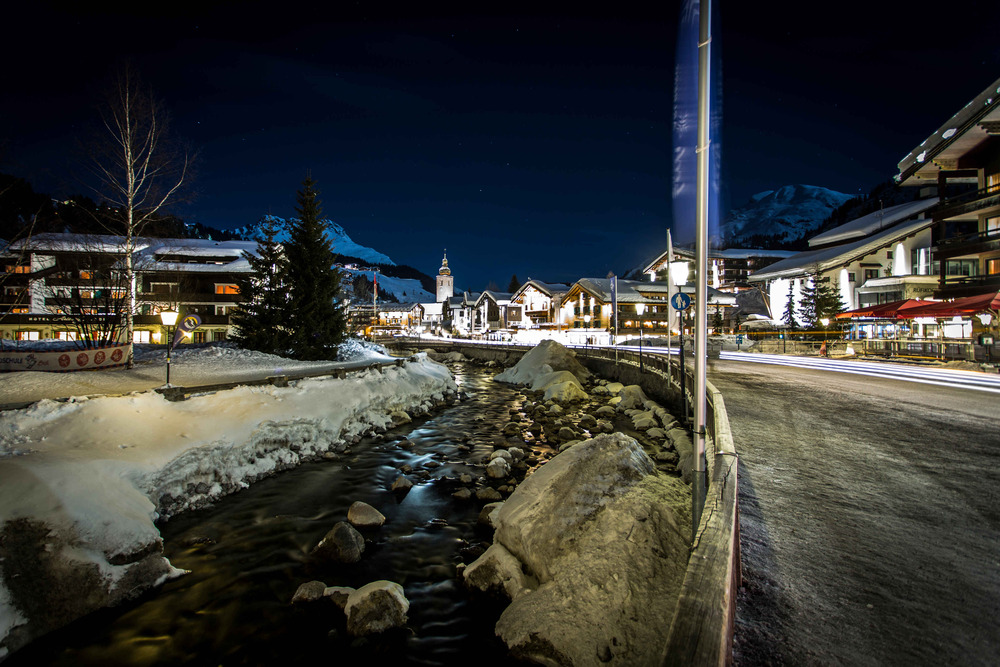 Advanced Search