Chalets in Les Menuires (Le Bettex)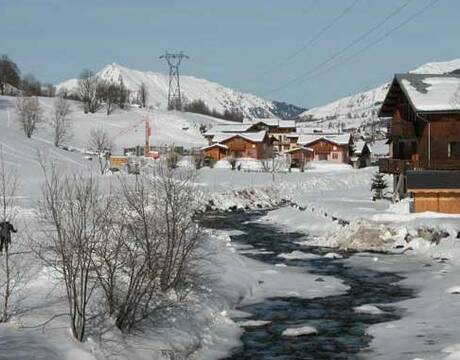 Chalets in Le Bettex are suited to those who are looking to experience the mighty 3 Vallees ski area but stick to a budget. We have four identical chalets in Le Bettex which is a small hamlet situated just below Les Menuires. These chalets sleep between 8 and 10 guests and because they are next door to each other can be booked together for larger group sizes. There is direct lift access into the main ski area and it's possible to ski back almost to the door. These chalets in Bettex are extremely good value for money.
Use the search engine below to first select your departure weekend. This will enable you to view the prices and availability for all chalets in Le Bettex for your chosen week.
Add your favourite chalet to a shortlist and send this to our team of advisers. We will be back within a few hours to discuss your choice and offer further advice. For more info see our resort guide to Le Bettex.
Search 0 chalets in Les Menuires (Le Bettex)