Ski in Ski out Chalets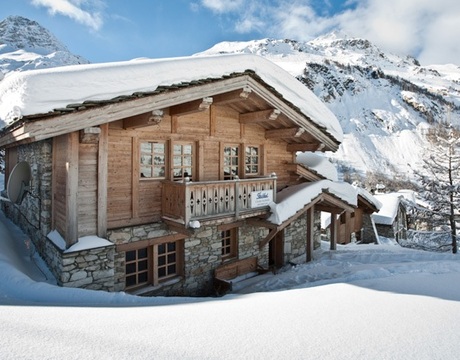 Almost 200 ski in ski out chalets and chalet apartments to choose from giving a wide selection of slope-side properties. If you don't fancy taking a resort bus, or haven't managed to perfect the ski-boot-swagger and pro-way to carry your skis then these chalets are for you. Why walk or take the bus when you can book into one of our ski in ski out chalets?
If this sounds like your ideal skiing holiday take a look where we have piste-side chalets. We feature Google maps and the locations of all our chalets have been carefully plotted. To see the exact location of your chosen chalet simply zoom in and switch to 'satellite view' or even 'street view' for a closer look.
Although the bonus of skiing in and skiing out is at the top of the wish-list for many skiers when looking for accommodation do not under estimate the convenience of a chalet driver. Some properties may be located away from the slopes but if they come with a private driver service you can access ski school meeting points or lifts very easily. And in the afternoons your driver can pick you up where ever you end up to return you to your chalet.
Things to consider when choosing your ski in ski out chalet
1. It's quite possible that the chalet might be 'ski-in' or 'ski-out' but not necessarily both. The location of the chalet should be carefully checked to make sure. If you're unsure, you can always give us a call and ask!

2. Although the chalet may be correctly described as ski-in ski-out, it's important to consider how easy this access actually is. Sometimes you may be required to ski over terrain that is 'off-piste'. These are usually only short distances and are therefore not an issue for most skiers. However, at the beginning or end of season snow conditions can be more challenging.

3. A ski-in ski-out chalet is by virtue situated at a higher altitude than the lifts and/or resort centre. Whilst this does usually mean you will enjoy beautiful elevated views across the resort, it could also mean a long uphill walk back home after you've been in town. Most resorts benefit from a free bus service but you should carefully consider whether a long walk uphill might be difficult for any members of your party.
Ski in Ski out Chalets
Advanced Search