Chalets in Lech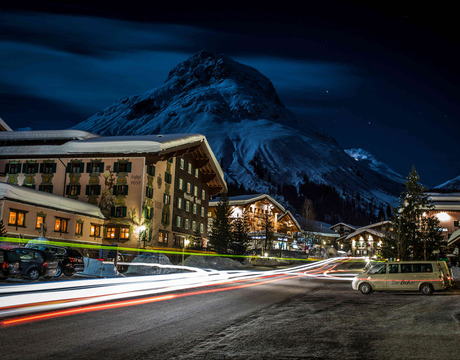 We have a great range of chalets in Lech from good value properties to the ultimate in luxury chalets. The Lech chalets we feature below come in different sizes, ranging from larger 'chalet hotels' which offer exceptional value, to smaller chalets which offer guests a more intimate atmosphere.
Lech chalets - check availability and prices
Using the search engine below first select your departure weekend then easily refine your search by chalet size and/or chalet quality. There are other search criteria you can use such as with hot tub, fireplace, steam room or childcare to find your perfect chalet in Lech.
Simply add favourite chalets to your shortlist (from the chalet detail page) then send this shortlist to our team of advisers. We will be back to you within minutes to help you select the best chalet in Lech to suit your needs. For more info on Lech see our resort guide to Lech.
Luxury chalets in Lech
Lech is a luxury resort so it goes without saying that we have a great selection of luxury chalets in Lech within our portfolio. Chalet companies such as Bramble Ski have a good selection of very comfortable catered and self-catered properties. However, if you want to go all out for one of the best chalets in Lech we also have Chalet N, Severins (located at Stubenbach), the lovely Aurelio Club and also Chalet 1551.
To compliment these luxury properties we also have well priced chalet hotel options with holiday companies such as Wens Chalets, Skiworld, Inghams and Ski Total. These holidays mostly come packaged with flights from the UK and airport transfers. VIP Ski also offer packaged ski holidays to their very comfortable Chalet Hotel Theodul which is located in the centre of Lech.
Search 22 chalets in Lech
Advanced Search