Chalets in Alpe d'Huez (Vaujany)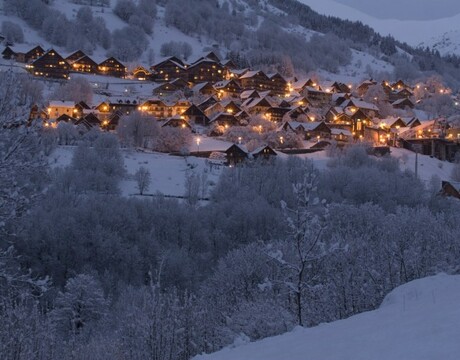 Chalets in Vaujany offer fantastic value for money for skiers wanting to explore the Alpe d'Huez ski area. We have a great selection of Vaujany chalets with Ski Peak - a long standing popular chalet company with our clients. To search availability for all chalets in Vaujany use our easy to use chalet search below. This pretty and traditional resort is perfect for those looking for the peace and quiet of a traditional, small mountain village.
Using the search engine below first select your departure weekend. This will enable you to view the prices and availability for all chalets in Vaujany on your chosen week. You can then easily refine your search by chalet size and/or chalet quality, and there are other search criteria you can use such as with hot tub, fireplace, steam room or childcare.
---
Simply add favourite Vaujany chalets to your shortlist (this can be done from the chalet detail page) and then send this shortlist to our team of advisers. We will be back to you within a few hours to help you select the best chalet to suit your 'wish-list'. For more info on Vaujany see our resort guide to Vaujany
Search 4 chalets in Alpe d'Huez (Vaujany)
Advanced Search