Chalets in Courchevel 1850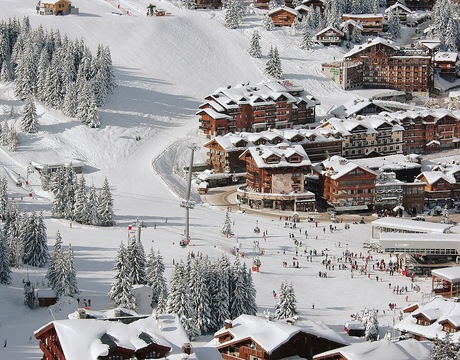 Chalets in Courchevel 1850 are very popular with those who enjoy staying in a high quality resort. We have nearly 60 chalets in Courchevel 1850 so there are plenty to choose from.
Courchevel 1850 chalets - availability & prices
As you might expect we have some absolutely stunning alpine properties in this luxurious and chic French ski resort. Many of the luxury chalets we feature offer ski in ski out convenience to either the Bellecote or Chenus pistes as well as spa facilities and first class gourmet dining.
Most of the chalets we sell in Courchevel 1850 are provided on a catered basis with staff to cook, clean and look after guests. However, we do have a growing number of luxury self-catering chalets. These are perfect if you want the privacy of your own alpine home or like the variety of eating out in the evenings.
For more information on Courchevel 1850 see our resort guide.
Luxury chalets Courchevel 1850
As one of the most prestigious ski resorts of the world it is no surprise that there are plenty of true luxury chalets in Courchevel 1850. Most of these are located above the resort in the Nogentil area and are positioned close to the gentle Bellecote piste that descends to the resort centre and main lift hub of the Croisette. Other 5 and 6 star properties are located in the Verdons area which also offers ski in ski out access. Le Petit Chateau (see video below) is a fine example of a luxury ski in ski out Courchevel chalet located just above the resort centre.


Chalet holiday companies Courchevel 1850
We sell ski chalet holidays in Courchevel 1850 with over 20 different chalet companies. There are only a handful of cheaper chalets left in the resort now so if you want to bag one of these you need to book early. However, most of the chalets in this beautiful resort offer the highest standards in alpine living.
We are proud to offer a great selection of luxury properties in Courchevel 1850 with companies such as: Alpine Infusion | Chalet Pearl | Cimalpes | Consensio | Courchevel Prestige | K2 Palace | Kaluma Travel | as well as many privately owned chalets in Courchevel 1850.
Search 36 chalets in Courchevel 1850
Advanced Search