Chalets in Les Arcs (P. Peisey)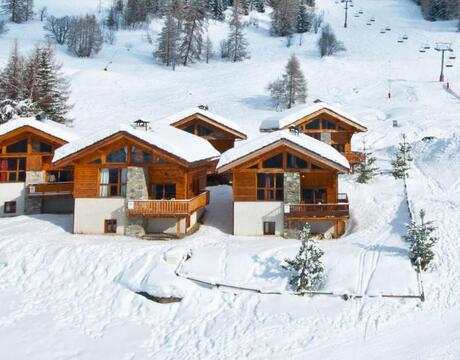 Chalets in Plan Piesey are great for those looking to ski the large Les Arcs ski area on a budget. We have a good selection of Chalets in Plan Peisey offering easy access to the main ski area of Les Arcs at very affordable prices. We appreciate that it's easy to get confused with the names of the ski villages in this area. Plan Peisey is adjacent to Peisey Vallandry (both at 1,600m altitude). Situated below Plan Peisey (at 1,300 metres) is the traditional village of Peisey Nancroix.
Use the search engine below to first select your departure weekend. This will enable you to view the prices and availability for all chalets in Plan Peisey for your chosen week. You can then easily refine your search using various criteria that you will find on the left hand side of the page.
Add your favourite chalets to a shortlist and then send this to our team of advisers. We will be back to you within a few hours to discuss your choice and offer further advice if needed. For more information see our resort guide to Plan Peisey.
Search 12 chalets in Les Arcs (P. Peisey)
Advanced Search