Chalets in Chamonix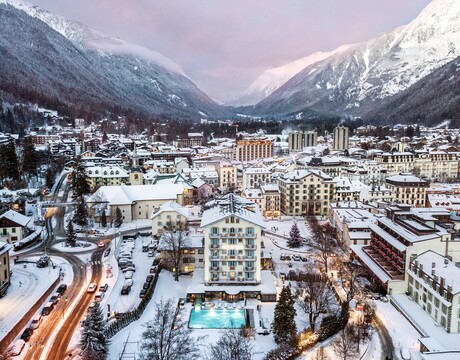 Search prices and availability for a wide selection of chalets in Chamonix. The number of chalets in Chamonix has increased significantly (particularly over the last decade) as this true mountain town has grown in popularity as a destination for a proper alpine holiday (for both summer and winter). We have nearly 20 Chamonix chalets to choose from and to search availability for all of them please use our easy to use chalet 'search engine' below.
Chamonix chalets - check availability and prices
Using the search engine below first select your departure weekend then easily refine your search by chalet size and/or chalet quality. There are other search criteria you can use such as with hot tub, fireplace, steam room or childcare so that you can easily find your perfect chalet in Chamonix.
Simply add favourite chalets to your shortlist (this can be done from the chalet detail page) and then send this shortlist to our team of advisers. We will be back to you within an hour to help you select the best chalet to suit your 'wish-list'. For more info on Chamonix see our resort guide to Chamonix. If you haven't been to Chamonix before it's important to realise the scale of the resort and the location of the main lifts. Chalets in Chamonix can be situated anywhere within the main Chamonix Valley which stretches approximately 10 kilometres from one end to the other. It is important therefore to take note of where the chalets are located in relation to the centre of Chamonix and also the main lifts - we suggest using the map view when conducting your chalet search below.
Search 5 chalets in Chamonix
Advanced Search