Ski Chalets Italy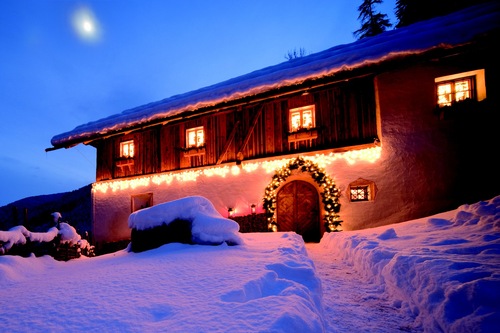 Ski chalets in Italy are fast gaining popularity with the British market, and for good reason. The stunning scenery of the Italian Alps and the Dolomites is hard to describe in words. Let's just say that watching the setting sun turn the mountain peaks of the Dolomites into a rosy pink backdrop is something that everyone should experience.
The ski resorts of Italy tend to be quieter than their French counterparts, which means little queuing for lifts and empty ski slopes. Much has been written about Italian mountain restaurants - and it's all true. Food on the mountain in Italy is invariably outstanding, and nearly always extremely good value to boot. Lunch is something not to be rushed and instead is a leisurely experience to be shared with family and friends.
Sadly ski chalets in Italy, especially smaller ones, are less plentiful than we would like. However, we do have some lovely properties in Selva and Cortina, and one fabulous privately owned chalet in the Milky Way ski area. We also feature some larger chalet hotels in the Monterosa ski area of Italy. Some are former traditional four star hotels so they retain their charming atmosphere.
Advanced Search