Chalets in Verbier (Tzoumaz)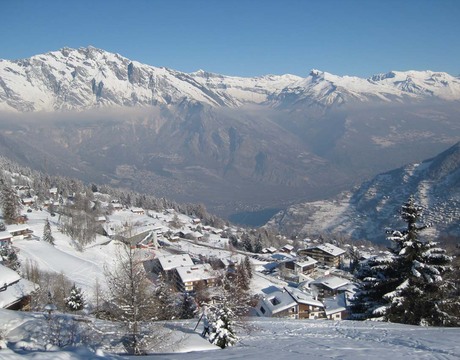 Chalets in Tzoumaz offer fantastic value for money with comfortable alpine living and good in-resort service from the chalet staff. Tzoumaz is one of the satellite villages linking into the Verbier ski area - a large ski domain known as The 4 Valleys. The chalets in Tzoumaz offer just as much luxury as the smart chalets of Verbier but at a fraction of the cost and therein lies the advantage of staying in Tzoumaz - the same great ski area and the same luxury but without the Verbier price tag.
Using the search engine below select your departure weekend. This will enable you to view the prices and availability for the chalets in Tzoumaz on your chosen week.
Simply send your shortlist or enquiry to our team of advisers. We will be back to you within a few hours to help get your holiday booked, or simply to answer any questions you may have. For more info on Tzoumaz see our resort guide to Tzoumaz.
Search 3 chalets in Verbier (Tzoumaz)
Advanced Search