Ski Hire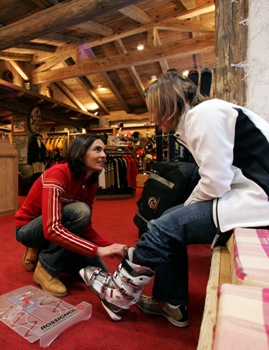 Book online and save up to 50%!
Find your resort, check where the shop is compared to your chalet, then book with ease online.
Our advice is to hire your skis or snowboard online before you travel and make big savings!
No airline ski carriage charge
No carrying skis on your journey to and from resort
No expensive servicing/repair costs
No need to ride on outdated kit
We have collated details on all the best ski hire shops in our main resorts and negotiated great discounts for our clients. These discounts are typically 20% - 40% off the 'walk in' price.