Chalets in Davos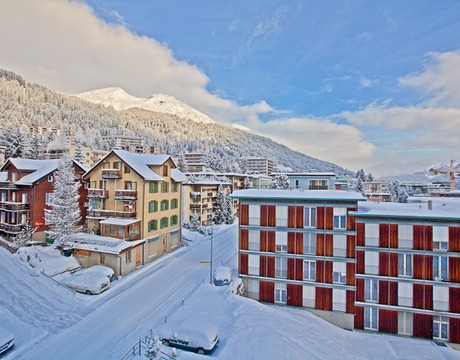 Chalets in Davos are sadly limited to only a few catered (and self catered) properties. Should you happen to know a wealthy family owning one of the many private chalets in Davos then you could always ask them if you could borrow it for a week. In the meantime the luxury Tivoli Lodge makes an enticing alternative. Although we feature just this one chalet in Davos we do have other self catering properties that we can send you details of.
Using the search engine below select your departure weekend. This will enable you to view the prices and availability in Davos on your chosen week.
Simply send your shortlist or enquiry to our team of advisers. We will be back to you within a few hours to answer any questions you may have and help you book your ski holiday. For more info on Davos see our resort guide to Davos.
Search 1 chalets in Davos
Key
Funicular
Cable Car
Gondola
Chair lift
Drag lift
Property