Chalets in Flaine (Samoens)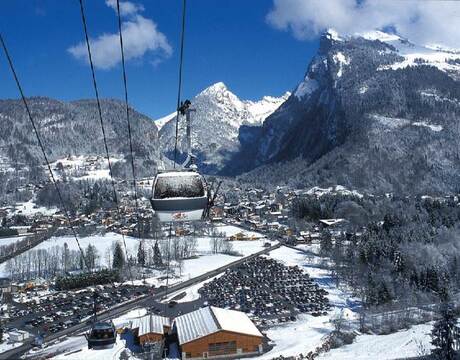 Chalets in Samoens are perfect for guests who are looking for a charming and traditional resort with history that goes back several centuries. The chalets in Samoens that we have are all of a high standard with comfortable interiors, first class resort service from motivated chalet staff and some of the best chalet cooking in the French Alps.
Using the search engine below first select your departure weekend. This will enable you to view the prices and availability for all chalets in Samoens on your chosen week. You can then easily refine your search by using the criteria on the left hand side of the page.
Simply add your favourite chalets to your shortlist (this can be done from the chalet detail page) and then send this to our team of advisers. We will be back to you within a few hours to help you select the best chalet to suit your 'wish-list'. For more info on Samoens see our resort guide to Samoens.
Search 5 chalets in Flaine (Samoens)
Advanced Search