Chalets in Ste Foy Tarentaise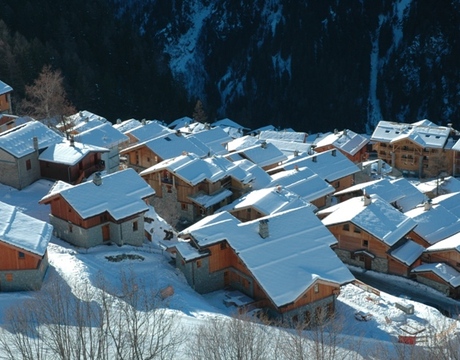 Chalets in Ste Foy Tarentaise are perfect for a trouble-free family ski holiday. Most of the chalets in this practical, purpose built resort are situated either on the piste or very close to it which means getting children to and from ski school is very easy. All the pistes lead down to the village centre allowing children to explore the resort without getting lost. We especially recommend the Yellowstone Lodge in Ste Foy which is not only ski-in ski-out but also provides 1st class in resort catering and service.
Using the search engine below first select your departure weekend. This will enable you to view the prices and availability for all chalets in Ste Foy Tarentaise on your chosen week.
Simply add favourite chalets to your shortlist (this can be done from the chalet detail page) then send this shortlist to our team of advisers. We will be back to you within a few hours to help you select the best chalet for your needs. For more info on Ste Foy Tarentaise see our resort guide to Ste Foy Tarentaise.
Search 3 chalets in Ste Foy Tarentaise
Advanced Search