Ski Chalet Search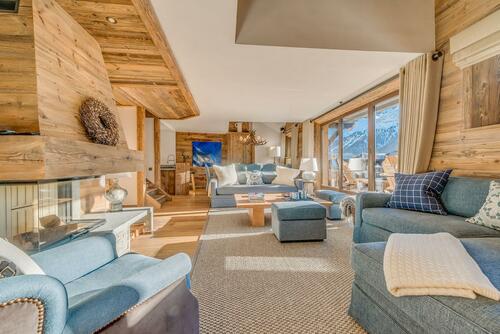 Approximately 1,000 catered and self-catered ski chalets in the Alps. This huge portfolio represents chalet holidays from over 160 different chalet holiday companies. We show prices, availability, very accurate map locations and past client reviews. See the full list of chalet holiday companies we represent here.
France offers the largest selection of chalets with over 800 properties. However, we have a further 200+ chalets in Austria, Switzerland and Italy. The resorts with the widest choice are listed below but you can also use our very easy to use search engine below for the full selection.
Our portfolio of ski chalets range in price from very good value right through to 'the sky's the limit' for the most luxurious ski chalets in the world. The most popular sizes of chalets offer 4 - 6 bedrooms sleeping 8 to 12 guests. However, we have small chalets and apartments for 2 - 4 guests as well as much larger chalets sleeping 20+ guests.
Please note that we keep the prices and availability as accurate as we can, with daily updates of the latest prices. However, this is not a 'live' system - prices and availability always need to be checked by our expert team before confirmation of your booking.
Val d'Isere Chalets | Meribel Chalets | Tignes Chalets | Courchevel Chalets | Alpe d'Huez Chalets | Chamonix Chalets | Les Arcs Chalets | St Anton Chalets | Lech Chalets | Verbier Chalets | Zermatt Chalets
Advanced Search