Self Catering Ski Chalets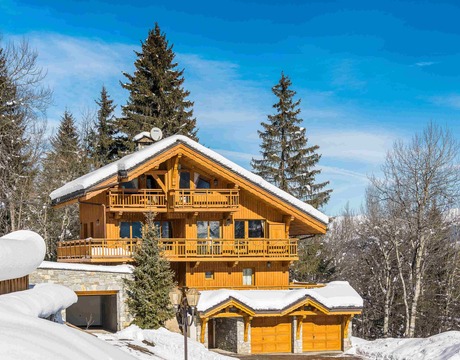 Self-catered ski chalets - total freedom
Even before the recent pandemic self-catered ski chalets in the Alps were gaining in popularity. Clients today are looking for greater levels of freedom once in resort. They want the opportunity to eat out for some dinners in their favourite restaurants and on other nights they want to cook-in, saving costs and eating to their own schedule. Book your private self-catered chalet now and enjoy the freedom to enjoy your ski holiday as you want to.
Book your self-catering ski chalet now
Twenty years ago a self-catering ski holiday meant squashing into a basically furnished studio apartment no bigger than 20 square metres. There would have been only a tiny and impractical galley kitchen, no wardrobe space, no place to hang wet clothes and barely any room to do anything at all, let alone swing a cat. However, tastes and clients' needs have changed since the turn of the new millennium. Out-dated self-catering apartments still exist, largely for student skiers. However, today there is also a wide selection of large self-catering apartments and stand-alone chalets to book.
The choice of self-catering properties now extends to luxury multi-million pound chalets with spas, cinema rooms, huge bedrooms, garage parking, large sun terraces and state of the art entertainment facilities. Self-catering chalets are no longer the budget ski holiday option. Moreover, they are where the smart money is now heading.
Self-drive self-catered ski chalets
A greater number of clients want to drive out to resort and back rather than rely on expensive (and not always reliable) air travel. Strikes involving airport workers, air traffic hacking incidents and severe weather can all ground aircraft resulting in cancelled flights and international travel chaos. If you have your own car in resort there is no need to scramble about making alternate travel arrangements - simply jump into the family wagon and head for home.
Travelling by car to and from resort also presents other advantages. For one thing it's an exciting adventure to drive - it really does feel like you are 'travelling abroad' as you tour through the French countryside. You can also make more of your holiday by 'over-nighting' in Burgundy, both out and back. Not only is this handy for stocking up with great wine at a reasonable price but it also breaks the journey into two equal size manageable chunks. Travelling by car to your self-catering ski chalet also means you can load the boot up with delicious home-made meals (pre-cooked at your leisure).
Read more about driving to the Alps.
We have plenty of self-catered ski chalets - see our availability and prices. Many properties are in quieter resorts or with secluded locations which offer a slower, quieter ski holiday experience.
Self Catering Ski Chalets
Advanced Search