Hotels in Tignes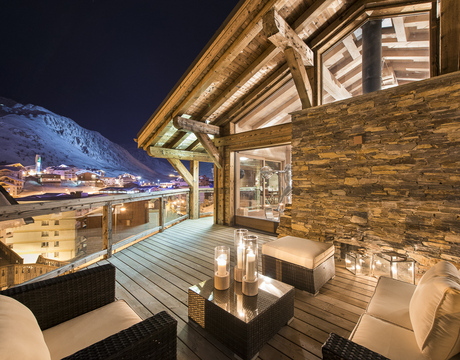 Hotels in Tignes are popular with large groups and families alike. We have 5 hotels in Tignes, France, to choose from. The 4 star Hotel Village Montana is a firm favourite with our clients who enjoy the ski in ski out location as well as the fine food and hospitality.
Hotels in Tignes - check details and reviews
If you have younger children you might prefer the location of the Levanna Hotel which is literally next to the ski school meeting points and the special children's only learner area. For a grown-ups holiday perhaps the Ski d'Or in Tignes Val Claret would make a better choice. This also has the great advantage in that it is located very close to Grizzly's Bar - one of our favourite apres ski bars in the Alps.
---
Change the selection below into 'Map' view to see the resort layout and where the hotels we feature are located
---
If you would like help booking a hotel holiday in Tignes please add your favourite properties to your shortlist (this can be done from the hotel detail page) and send this to our team of advisers. We will be back to you within a few hours to help you sort out the finer details of your stay. Or, if easier for you, simply give one of our team a call.
For more information on Tignes with image gallery, restaurant guide and useful links please see our resort guide to Tignes
Search 6 hotels in Tignes