Home /
Ski Chalet Tour Operators & Chalet Holiday Companies
Ski Chalet Tour Operators & Chalet Holiday Companies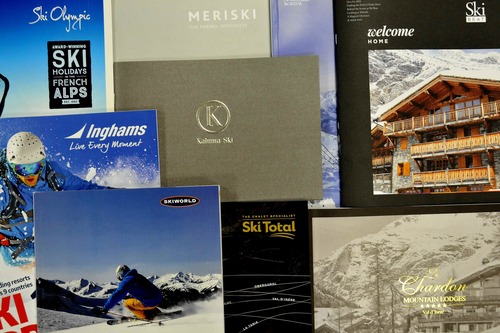 Alpine Answers is one of the oldest and best loved UK ski travel agents and have always sold holidays from a wide array of ski chalet tour operators and ski chalet holiday companies. First established in 1992 we are one of the few truly independent UK ski holiday specialists and also one of the oldest. We have been under the same ownership/management since our inception, guaranteeing our clients consistently high levels of customer service and after sales care.
Not only are we totally independent but we are also fully financially protected. We are a member of ABTA which means we adhere to their code of practice as well as benefiting from their financial protection scheme, and we also also hold an ATOL Licence which protects all the flight inclusive holidays we sell. Read more about financial security on our bonding page.
Below is a list of the chalet holiday companies we feature on this website. We like to think that we offer the widest choice of ski holidays available anywhere on the planet. We work with nearly 170 different ski holiday companies offering both hotel and chalet holidays. We also work directly with hundreds of quality hotels in the Alps so that we can also put together bespoke tailor-made ski holidays.

Below you will find a list of chalet companies we currently work with and whose properties we offer on this site. In total we have approaching 1,250 chalets to offer. If you know of any other chalet companies that you would like us to add please do let us know.
Ski chalet tour operators holding an ATOL licence
Chalet holiday companies providing financially protected package holidays with flights (from the UK) and resort transfers included:
Alpine Action | Club Med | Inghams | Le Ski | Mark Warner | Ski Beat | Ski Esprit | Ski Famille | Ski Olympic | Ski Total | Skiworld | VIP Ski
---
Chalet holiday companies booked without flights
With our ATOL licence we can buy in flight seats and combine with private taxi resort transfers to offer a financially protected travel solution for clients wanting to book with one of the smaller, specialist chalet companies below:
Alpine Culture | Alpine Escape | Alpine Ethos | Alpine Infusion | Alpine Life | Amazon Creek | Backstage Hotel | Baita 1697 | Belval Chalets | Bramble Ski | Chalet 1551 | Chalet APASSION | Chalet Arolla | Chalet Atlantique | Chalet Aurianne | Chalet Bighorn | Chalet Brio | Chalet Caro | Chalet Charr | Chalet Endymion | Chalet Khione | Chalet La Luge | Chalet La Source | Chalet Les Branges | Chalet Maisonnee | Chalet Narnia | Chalet Pearl | Chalet Pecchio | Chalet Vallee Blanche | Chalet Zermatt Peak | Chalets Kandahar | Chalets Pearl | Chamonix Exclusive | Chardon Mountain Lodges | Chardons Ltd | Chesa Lavadina | Chez Bear Ski Lodge | Chilled Chalets | Cimalpes | Clarian Chalets | Club House Aurelio | Collineige | Consensio Holidays | Courchevel Prestige Chalets | Domain Toit du Monde | Dream Ski | Drop In Chalets | Elysian Collection | Ferme de mon Grandpere | Ferme du Ciel | Ferme du Soleil | Fish and Pips | Flexi Ski | Frozen Action | G-C Kollection | Haus Alpina | Hidden Dragon | Hip Hideouts | Home By U | Home Courchevel | Home Town Experience | Hotel K2 Altitude | Hotel K2 Palace | Hotel La Mourra | Hotel Les Airelles - Chalet Ormello | Hotellerie Mascognaz | Hunter Chalets | Huski | Kaluma Travel | Klosters Chalets | Les Rives Argentiere | Luxury in Cortina | Marmotte Mountain | Matterhorn Chalets | Meribel Ski Chalets | Meriski | Mountain Exposure | Mountain Heaven | Mountain Lodge Co | Mountain Luxury | Mountain Mavericks | Mountain Rooms & Chalets | Nine & Tenne | No. 14 Verbier | Pine Lodge Dolomites | Premiere Neige | Purple Ski | R&S Collection | Reach 4 the Alps | S B Skiing | San Lorenzo Mountain Lodge | Savoie Faire Holidays | Select Chalets | Self Catering St Martin | Severins Retreat | Signa Luxury Collection | Ski Armadillo | Ski Blanc | Ski Chalet Mont Blanc | Ski Cuisine | Ski Dazzle | Ski Extra | Ski Hiver | Ski Magic | Ski Peak | Ski Savoie Fayre | Ski Verbier Exclusive | Ski Zinal | Skiology | Skizeen | Snow Trippin' | Summit Chalets | T G Ski | The Alpine Generation | The Boutique Chalet Company | The Farmhouse Morzine | The Tasty Ski Company | The White Valley Company | Tiger's Nest Lodge | Treeline Chalets | Vallat Lodges | Village Montana Hotel | Virgin Limited Edition | White Horizons | White Mountain Chalets | World of Indulgence | Yellowstone Lodge | YSE Ski | Zermatt Ski Chalets
The advantages of using an independent ski travel agency
Our independence means three very important things...
1) Freedom of choice
We use our freedom of choice to recommend the ski chalet holiday companies (ski chalet tour operators) that best fits your needs. We are totally free to promote and sell ski holidays that we believe are right for our clients which means we are never in a position where we are trying to squeeze a round peg into a square hole. Instead we want our clients to book the ski holiday that is absolutely right for them to ensure they enjoy the best ski holiday experience possible. This is the way that we have built a loyal client base returning to us again and again.
2) Breadth of choice
We pride ourselves on the breadth and depth of the ski holiday product that we have at our disposal. When you browse the
chalets on our website
you have the widest choice of properties (from the quality ski chalet tour operators) available anywhere on the planet. We feature nearly 1,300 ski chalets across the Alps from 168 different ski chalet tour operators. This selection of chalet properties has taken us nearly 25 years to collate but you can browse through our portfolio in minutes using our easy to use chalet search and sort functions. We feature prices and availability, Google map positions, reviews, photos and comments - all of which are designed to help you find the ideal ski chalet holiday.
3) Impartial advice
When you speak to one our sales team you receive totally impartial advice (we are independent remember) on which chalet would be best for your needs and budget. We love hearing from our clients and would be delighted to help steer you through the myriad of ski chalet tour operators and their properties. Perhaps you would prefer staying with a 'one chalet' specialist company for the fabulous in-resort service they offer, or maybe the support that a large ATOL bonded package tour operator can provide is to your liking. Or maybe something in between would be more suitable? Just talk to us about your likes and dislikes and we will recommend the best ski chalet tour operator for you.