Home /
Ski Chalet Tour Operators & Chalet Holiday Companies
Ski Chalet Tour Operators & Chalet Holiday Companies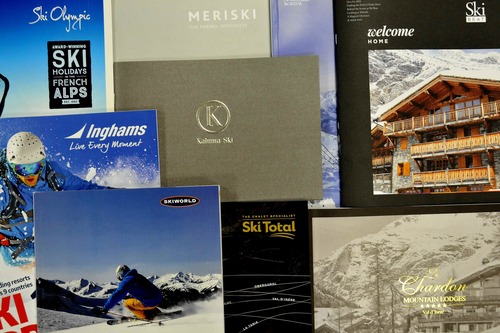 The best ski chalet holiday companies and tour operators are collated for you in one easy to use website. This website contains approximately 1,000 chalets and larger ski apartments from over 150 different chalet holiday companies. Look for our 'heart' symbol which highlight the best properties in each quality category.
Alpine Answers is totally independent and also fully financially protected. We are a member of ABTA adhering to their code of practice as well as benefiting from their financial protection scheme. We also also hold an ATOL Licence which protects all the bespoke flight inclusive holidays we sell.
Below is a list of the best chalet holiday companies we feature on this website. We offer the widest choice of chalet ski holidays available anywhere on the planet. We work with 150+ different ski holiday companies offering hotel, chalet and apartment ski holidays.
Search all chalets, chalet hotels and apartments on this site
Larger ski chalet companies and tour operators (with an ATOL licence)
Chalet holiday companies offering financially protected package holidays with flights (from the UK) included:
Club Med is one of the oldest brand names in travel. It has developed over the years but in more recent time under the ownership of its large Chinese parent company, Fosun, much investment has been made in building new luxurious hotels (referred to confusingly enough as 'villages'). A Club Med village is an enormous hotel, usually with 800+ beds, which offers an all inclusive experience with flights, transfers, food & drink (any time), ski passes, instruction and entertainment all in the one price. Staff and clientele are both international, service is professional but the atmosphere is relaxed and informal.
Search all Club Med holidays
Inghams
Inghams started as a holiday company brand shortly after WWII and has been synonymous with the Alps (both summer and winter) ever since. Today the brand is owned by the Swiss based company, Hotelplan Group (who also own Santa's Lapland, Esprit, Inntravel and Explore!). Inghams offers hotel based ski holidays and catered chalet holidays (mostly product from the now defunkt Ski Total brand) but the brand also offers a selection of cheaper self-catering apartments.
Search all Inghams chalet holidays
Le Ski
Based in Huddersfield, Yorkshire, Le Ski have always offered package holidays with flights from Manchester and Gatwick (to serve clients from the home counties). The business was started in 1982 by brother and sister, Nick and Elizabeth Morgan, with Nick based in the UK office and Elizabeth in Courchevel, France (running operations). The management, ownership and product offering has remained largely unchanged over the last 4 plus decades and there-in lies the success of this much loved brand. Think Le Ski and words like 'dependable', 'reliable' and 'trustworthy' are words that come to mind.
Search all Le Ski chalet holidays
Mark Warner have had their ups and downs since they started offering ski chalet holidays in Verbier in 1974. Mark Chitty and Andrew Searle created a brand that has lasted a half century. These days they are known more for their summer beach club holidays then their winter ski holidays but they remain a strong force in Tignes, France, where they have a large chalet hotel which is always popular with our clients.
Search all Mark Warner holidays
Ski Beat
Originally set up by Nigel Oldham and some of his mates in 1990 this catered chalet holiday company went on to become a large brand with well over 50 catered chalets in the Alps. Plagne 1800 remains an integral part of the brand and its offering of cheaper priced catered chalets. Today Ski Beat is owned by the Irish travel company, Direct Ski (established in the year 2000) who also bought Ski McNeil, another Irish based tour operator.
Search all Ski Beat chalet holidays
Esprit (Ski)
Part of the Hotelplan Group travel companies in the UK since 2010. Ski Esprit originally was an independently owned and managed catered chalet company but was then bought by Peter Dyer (of Crsytal Holidays) with the backing of the Dial Group. It was swiftly grown from a small, family owned and run business into a larger tour operator. Childcare and family ski holidays was always at the core of the product offering and this remains the same, although now under the stewardship of Hotelplan.
Search all Esprit chalet holidays
Ski Famille
Peter Dyer is at the helm once again, and using experience with Ski Esprit created Ski Famille as a rival family orientated ski holiday brand. Esprit has shrunk back its product offering in recent years to concentrate efforts in La Rosiere, France. Ski Famille has a wider resort portfolio including the family favourites of Les Gets and La Plagne. However, Reberty has recently become their main resort and with largely ski in ski out properties, good value, high snow-sure slopes and great ski schools it's not hard to understand why.
Search all Ski Famille chalet holidays
Ski Olympic
Created in the mid 1980's - the heyday of catered chalet companies - this family owned business continues to offer packaged holidays with flights (from Manchester and London) and transfers included. Set up by Mr Osborne senior ("Bernie's the name, skiing's the game") it is now run by his two sons, Jarrod and Gavin. The brand has shrunk in recent times to the one remaining property which is wholly owned by the family, The Foret Chalet Hotel in Vallandry (Les Arcs). However, good value and honest tour operating remains core to the brand with many of the UK based staff having been in the business for decades.
Search all Ski Olympic holidays
Ski Vertigo
Established in 2021 Ski Vertigo is the youngest chalet company to offer ATOL protected package holidays. Another brand created by Pete Dyer this mid-market chalet holiday company was set up to compliment rather than compete with Ski Famille. Aimed at the adult market (and families with older children) it offers a simple catered chalet holiday formula - good value chalets in fantastic French ski resorts, packaged with flights from London Heathrow and transfers, to offer financially protected ski holidays.
Search all Ski Vertigo chalet holidays
---
Smaller chalet holiday companies booked without flights:
Alpeffect Hotels: Danish owned hotel brand with larger informal hotels in St Anton, Ischgl and Schladming.
Alpine Action: A mid priced catered chalet holiday company with properties in the Three Valleys, France.
Alpine Culture: Luxury chalet company with catered and self-catered options for smart chalet properties in Val d'Isere and Tignes, France.
Alpine Escape: A hugely popular mid and upper priced catered chalet company with properties largely found in La Tania.
Alpine Ethos: Good value and with an increasingly high-end offering within Meribel and other Three Valley ski resorts.
Alpine Infusion: For several decades Alpine Infusion have quietly gone about their business. Luxury owner/managed properties in Meribel.
Alpine Residences: French property company offering high-end luxury apartments within modern residences in the best French ski resorts.
Amazon Creek: Small collection of privately owned luxury chalets located in a beautiful spot between Les Houches and Chamonix centre.
Backstage Hotel: Trendy and modern hotel leaning heavily on the celebrated architectural design and style of Heinz Julen.
Baita 1697: Delightful old traditional farm building now converted into a luxury, family orientated catered chalet. Italian staff.
Belval Chalets: One very comfortable chalet in the Les Carats area of Val d'Isere. Great views and ski in ski out.
Big Hill Adventures: Chamonix specialist with a small selection of great value, traditional and comfortable properties.
Bramble Ski: Large property agency with luxurious chalets & apartments. Started in Verbier but now covers all major resorts of the Alps.
Carte Blanche Chalets: Part of the dynamic Les Etincelles Group who are developing luxury hotels and chalets in the French Alps.
Cesa del Louf: Delightful, charming and secluded mountain side chalet in Arabba - the highest ski resort in the Dolomites, Italy.
Chalet 1551: Super luxury ski in ski out catered chalet in Lech, Austria.
Chalet Altesse: Collection of smart self-catering apartments in the Winklematten area of Zermatt. Can be booked together for groups.
Chalet Alya: Privately owned luxury catered chalet in Meribel, France.
Chalet Angel: Great value traditional self-catered chalet in St Anton. Very close to the Nasserein Gondola station.
Chalet APASSION: Privately owned & managed catered chalet and self-catered apartment near Samoens (Grand Massif ski area), France.
Chalet Arolla: Privately owned and managed luxury catered chalet in Meribel. Lovely location on the pretty Route des Chalets.
Chalet Atlantique: Very luxurious catered property in Courchevel 1850, France.
Chalet Auriane: Privately owned and managed luxury ski in ski out catered chalet in Tzoumaz, part of the 4 Valleys area of Switzerland.
Chalet Bighorn: Luxury property in Revelstoke, Canada. Heli-ski & cat skiing holidays in the Monashee Mountains of British Columbia.
Chalet Brio: Owner managed catered chalet near Samoens in the Grand Massif ski area of France. Great value and personal service.
Chalet Campiglio Doss: Charming & secluded large catered chalet close to Madonna di Campiglio, Italy. A truly Italian holiday experience.
Chalet Caro: Luxury self-catered chalet in Meribel, France.
Chalet Cerf Rouge: Owner managed luxury catered chalet in Meribel, France. For the quality this property offers very good value.
Chalet Clos St Jean: Luxury self-catered apartment in Les Gets, France. Perfect for larger family groups looking for high end accom.
Chalet Diana: Luxury ski in ski out catered chalet set just above St Martin de Belleville - linking directly to the 3 Valleys ski area.
Chalet Griffin: One of a pair of luxury catered chalets in St Anton, Austria. Offering a highly bespoke holiday experience.
Chalet La Fenice: Simply one of the largest and most luxurious chalet properties in the Alps.
Chalet La Luge: Good value owned managed (for nearly 20 years) catered chalet in Tzoumaz, Switzerland. Linking to 4 Valleys ski area.
Chalet La Source: Privately owned/managed chalet in Morzine, France. More of an alpine home than a holiday let.
Chalet Le Grand Cerf: Large and luxurious catered chalet in Meribel, France.
Chalet Les Sorbiers: Charming catered chalet in Courchevel 1850. Luxury service and bespoke holiday arrangements for the lucky few.
Chalet Narnia: Owner managed catered chalet in St Anton, Austria. High-end hospitality, good food, wonderful hot tub and comfort.
Chalet Pearl: Luxury catered chalet in Courchevel 1850. One of the best but also one of the most expensive chalets of the Alps.
Chalet Pecchio: We love Chalet Pecchio but it's not for everyone. Great value, very comfortable but also very secluded.
Chalet V: Luxury owner managed catered chalet in Tzoumaz, Switzerland. Wonderful spa facilities and superb views.
Chalet Vallee Blanche: Smart apartment near the Savolyres Gondola station of Verbier, Switzerland.
Chalet Zermatt Peak: One of the best but also one of the most expensive chalets of the Alps. Unmitigated luxury in Zermatt.
Chalets Covarel: Good value self-catering luxury chalets & apartments in Val d'Isere all built by Jean Charles Covarel.
Chalets des Neiges: Joined to the 5 star Hotel Koh-I Nor in Val Thorens these properties give access to all the hotel's facilities.
Chalets Kandahar: A small collection of privately owned chalets in Courchevel Village, France.
Chamonix Exclusive: One very comfortable catered chalet in Les Houches, Chamonix Valley, France.
Chardons Ltd: Offer some of the cheapest catered chalets on the market. Based in Tignes Les Brevieres, France.
Cimalpes: Very large French property agency dealing with sales and rentals. Self-catered chalets and apartments throughout French Alps.
Clarian Chalets: Owner managed catered chalet in Chatel, France. Access to the huge Portes du Soleil ski domain.
Collineige: Long-standing chalet and apartment provider in the Chamonix Valley. Traditional properties and good value.
Consensio Holidays: Fine collection of luxury catered and self-catered properties in the most prestigious French ski resorts.
Courchevel Prestige Chalets: Finest collection of luxury chalets in Courchevel 1850, France.
Domain Toit du Monde: Two unique adjacent properties at the foot of the slopes in La Daille, Val d'Isere.
Elysian Collection: A collection of luxury catered chalets in Zermatt, Switzerland.
Ferme de mon Grandpere: Large and luxurious chalet in Meribel with 1st class spa facilities and driver service.
Ferme du Ciel: Beautiful barn conversion catered chalet near Samoens.
Ferme du Soleil: Ski in ski out catered chalet on the slopes above Grand Bornand, France. Access only via skis or ski-doo!
Fish and Pips: Great value and more than comfortable catered chalets and apartments in Meribel Village.
Hahnenkamm Lodge: Ski in ski out luxury hotel grade hospitality in wonderful wooden chalet on the slopes above Kitzbuhel, Austria.
Haus Alpina: Tastefully decorated luxury apartments in Klosters, Switzerland. Owned by a power couple in the luxury retail sector.
Haus Hannes Schneider: Wonderful traditional chalet in the heart of charming Stuben (Arlberg Ski area of Austria).
Haus Jessica: One smart and comfortable catered property in Saas Fee, Switzerland.
Hip Hideouts: Luxury catered chalets in Val d'Isere, France. Ottolenghi inspired international cuisine and attentive in-resort service.
Home By U: Modern self-catered chalets in St Martin de Belleville, France. Good value and with access to the 3 Valleys ski area.
Hotel Aurelio - Club Aurelio: Luxurious hotel-style serviced chalet in Lech, Austria. The price tag matches the luxury experience.
Hotel K2 Altitude:
Hotel K2 Palace:
Hotel La Mourra:
Hotel Les Airelles - Chalet Ormello:
Hotellerie Mascognaz:
Hunter Chalets:
Huski:
Kaluma Travel:
Klosters Chalets:
Le Chalet St Martin:
Le Petit Chateau:
Les 3 Chalets Courchevel:
Les Rives Argentiere:
Luxury Chalets in Italy:
Luxury in Cortina:
Maisons & Hotels Sibuet:
Marmotte Mountain:
Matterhorn Chalets:
Meribel Management:
Meribel Ski Chalets:
Meriski:
Mountain Exposure:
Mountain Heaven:
Mountain Lodge:
Mountain Lodge Company:
Mountain Luxury:
Mountain Mavericks:
Mountain Rooms & Chalets:
Nine & Tenne:
No.14 Verbier:
Pepper Collection:
Pole Ski:
Premiere Neige:
Pure Mountain:
Purple Ski:
R&S Collection:
Reach 4 the Alps:
Refuge de la Traye:
San Lorenzo Mountain Lodge:
Savoie Faire Holidays:
Sci Akaroa:
Select Chalets:
Self Catered St Martin:
Signa Luxury Collection:
Ski Armadillo:
Ski Blanc:
Ski Chalet Mont Blanc:
Ski Cuisine:
Ski Dazzle:
Ski France Classic & Premium:
Ski Hiver:
Ski Magic:
Ski Peak:
Ski Savoie Fayre:
Ski Verbier Exclusive:
Skiology:
Skizeen:
Snow Ho:
Snow Trippin:
Sothebys Realty:
St Anton 365:
Summit Chalets:
SunSnow Location:
T.G. Ski:
The Alpine Generation:
The Arula Chalets:
The Boutique Chalet Company:
The Farmhouse Morzine:
The Tasty Ski Company:
The White Valley Company:
Treeline Chalets:
Ultima Collection:
VIP Ski: Large collection of stylish catered chalets and apartments in the best French resorts. Book now.
Vallat Lodges:
Village Montana Hotel:
Virgin Limited Edition:
W.M. Chalets:
Wens Chalets:
White Horizons:
White Mountain Chalets:
World of Indulgence:
Y.S.E. Ski:
Zermatt Ski Chalets:

Why use a ski travel agency to find your ideal ski holiday company?
1) Freedom of choice
We use our freedom of choice to recommend the ski chalet holiday companies (ski chalet tour operators) that best fits your needs. We are totally free to promote and sell ski holidays that we believe are right for our clients which means we are never in a position where we are trying to squeeze a round peg into a square hole.


2) Breadth of choice
We pride ourselves on the breadth and depth of the ski holiday product that we have at our disposal. When you browse the chalets on our website you have the widest choice of properties (from quality ski chalet tour operators and holiday companies) available anywhere on the planet. We feature nearly 1,000 ski chalets across the Alps from 170 different ski chalet holiday companies.


3) Impartial advice
We offer totally impartial advice (we are independent) on which chalet would be best for your needs and budget. We would be delighted to help steer you through the myriad of ski chalet tour operators, holiday companies and their properties. From very small chalet holiday companies with just one property, to large ATOL bonded package tour operators, we are here to help.