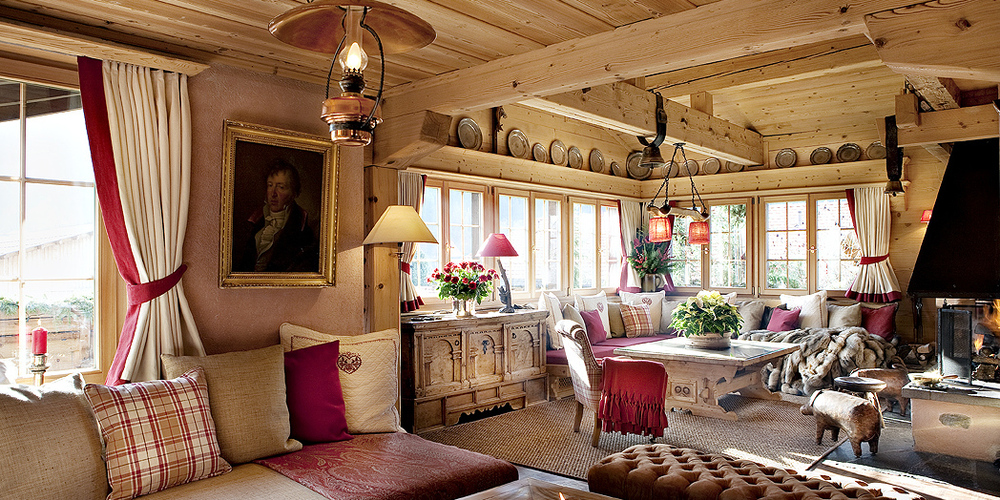 New Year and Half Term Chalets 19/20
Simon Hoskyns | 18 September 2019 | Ski Chalets
Following on from a busy summer for winter bookings coupled with the main ski holiday selling period, which is now in full swing, the peak weeks for the 2019/2020 season are beginning to look quite full. There is no doubt that groups looking to take a ski chalet for exclusive use for a peak week need to be organised in order to bag the best properties. Many families will repeat book a year ahead and others get their act together to book their favourite chalets long before the first flakes of winter snow begin to fall.
Already Christmas and New Year week are 68% sold out and the February 2020 half term week 62% sold out. Over the next 2 to 3 months we expect approximately another 25% of the market to sell which will mean that by the beginning of the season nearly all the market's properties available for exclusive will be sold for the peak weeks. If you are a group just thinking of getting a chalet booked up for next winter now is the time to get your group organised – there's not a moment to lose.
However, don't despair – you're not too late. Although many of the popular ski chalets have already been booked there are still plenty that remain un-booked. Some of these available chalets are real beauties, and we can't fathom why they haven't been snapped up yet.A selection of the best chalets still available for Christmas, New Year and February Half Term weeks for the 2019-2020 winter season.
Christmas week
We are seeing much higher demand for this week than we normally do. Perhaps the great early snow last season has restored confidence regards potential snow cover or perhaps the way Christmas and Boxing Day fall this year going away for this week is definitely back in fashion.
Good value
Chalet Vieille Scierie – Meribel Les Allues. Sleeps 15 people
We love the traditional village of Les Allues
The chalet has a comfortable sitting room with open fireplace and plenty of sofa space
Indoor Jacuzzi
Evening minibus service if you wish to sample the main Meribel's après ski scene
Easy walk to the main lift station
Mid-price
Ski Chalet Mont Blanc – St Gervais. Sleeps 10-12 people
A genuinely luxurious chalet service for a mid-range price
On call driver service
Hot tub on the terrace with stunning views
Owner managed property for the best service and high quality catering
Luxury
Chalet Haus Hannes Schneider – Stuben (within the Arlberg region). Sleeps 12-16 people
A luxury chalet staffed with 5 star hotel hospitality professionals (chef, chalet manager etc.)
A wonderful history – the birthplace of Hannes Schneider, the inventor of modern skiing
Interior décor and style to match the 5 star service
Chalet spa with sauna and Jacuzzi
Stuben village has wonderful alpine charm but is linked to St Anton's ski area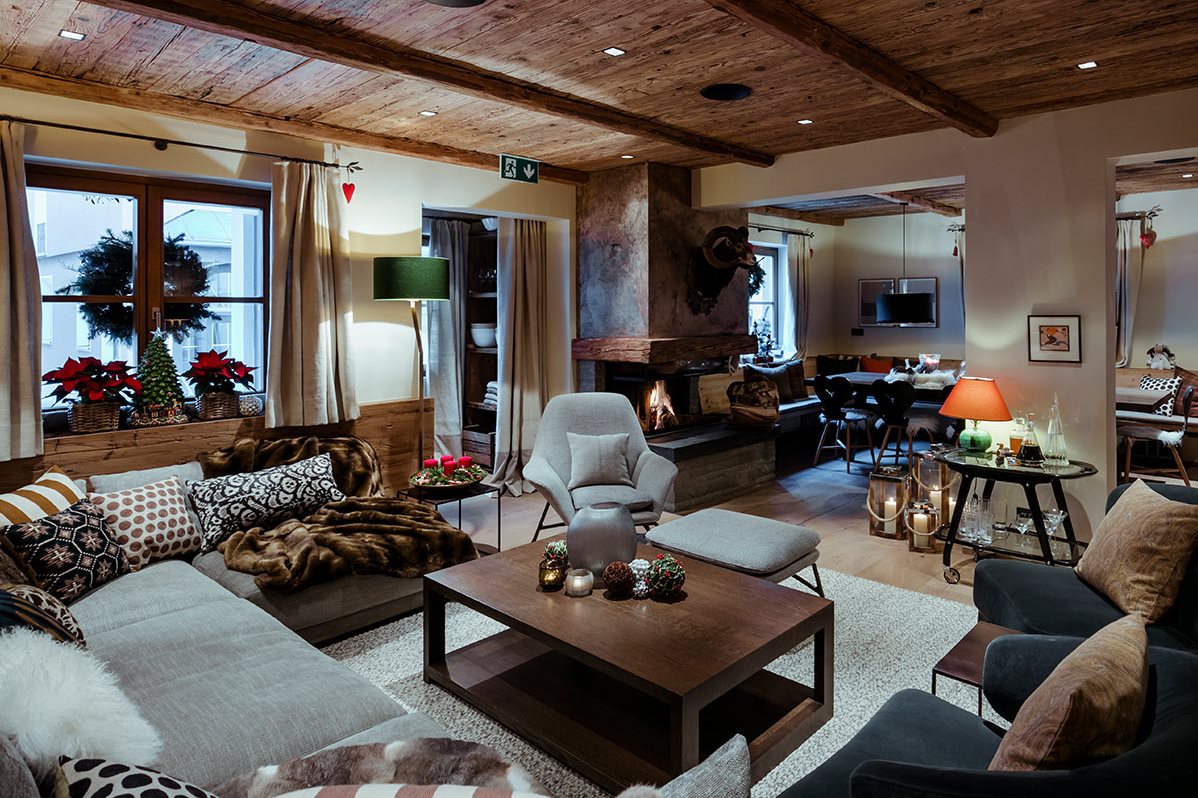 New Year week
New Year week is always in high demand and this season sees no change to that trend. Brexit or no Brexit it makes no difference – clients want to be in the Alps for New Year.
Good value
Chalet Mautalent – Morillon. Sleeps 12-15 people
For the great value price this chalet offers a very high level of in-resort service and levels of catering
Morillon links directly to the largely north facing and very high Flaine Massif ski area for guaranteed snow cover
In resort driver service
Mid-price
Chalet de la Lune – St Martin de Belleville Sleeps 12-13 people
We love St Martin de Belleville for its charm and easy access to the 3 Valleys ski area
Chalet de la Lune is operated by a small, specialist chalet company – high levels of service
Hot tub and minibus driver service
Luxury
Chalet Maldeghem – Klosters Sleeps 10-11 people
A stunning chalet with huge sitting room
Outdoor hot tub and indoor sauna
Driver service in and around resort
Absolutely 1st class quality of chalet catering
Klosters offers a large, varied and snow-sure ski area suitable for all standard of skier





Half Term (15th – 22nd February 2020)
For many the mid-term week in February is THE week to go skiing. It offers the deepest snow cover (mid-winter season) and the weather is generally beginning to warm a little, also offering the chance of lots of sun.


Good value
Chalet Rosalie One – Meribel Village Sleeps 6 people
This chalet comes with flights from Gatwick Airport and airport transfers
Perfect size for a family
Short walk of two minutes to the centre of the village and the main lift station
We love Meribel Village for its charm and the après ski vibe at the main bar
Mid-price
Chalet La Grande Sassiere, Val d'Isere. Sleeps 12 people
Six en-suite bedrooms
Large sitting room with open fireplace
Driver service to and from the main lifts and bottom of the slopes
Great quality of chalet catering and in-resort service for the price
Luxury
Chalet Zermatt Peak - Zermatt. Sleeps 10-13 people
Arguably the best chalet in the Alps
Fantastic spa facilities, amazing views, world beating service and chalet catering
Eye watering prices to match quality but if you want the best you gotta pay for it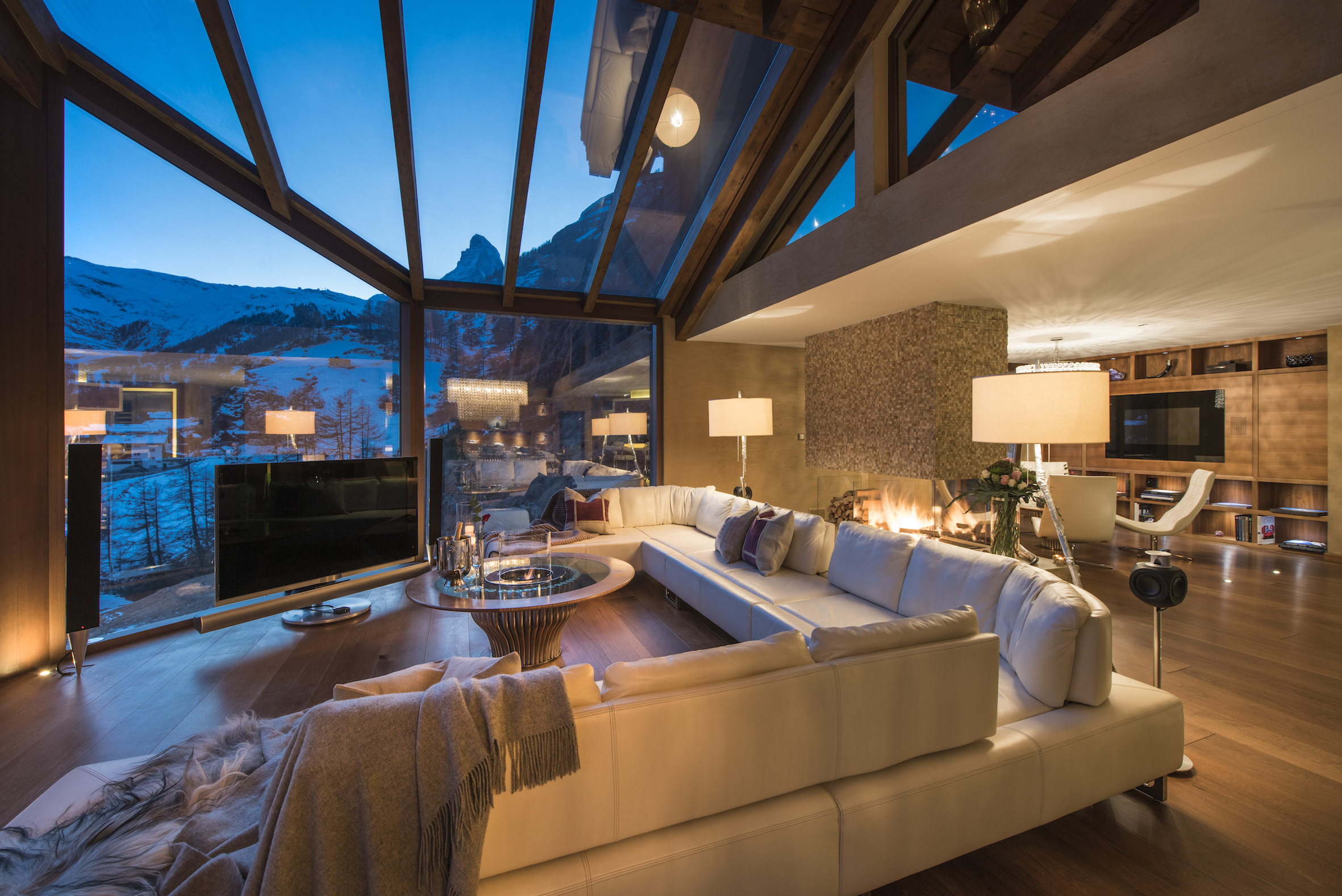 The above selection are just a few of the chalets that we have available for the peak weeks of next winter season 2019-2020. As we work with over 150 different chalet companies we can pool the remaining available chalets with each company into one easy to search website. This means that there is still plenty of choice available to groups looking for an exclusive use chalet whatever the budget. If you don't want to spend time browsing our website simply give one of our friendly team members a call. T: 020 7801 1080. They would be delighted to make some recommendations to you.
Recent Posts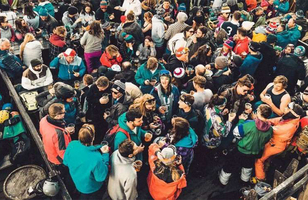 Elizabeth Willis | 17 January 2022 | Ski Resorts
For many of us, what we get up to off the slopes is just as important to our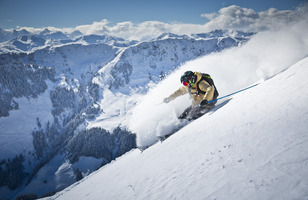 Elizabeth Willis | 14 January 2020 | Ski Holidays
A daily routine of commuting, sitting at a desk, and relaxing in front of the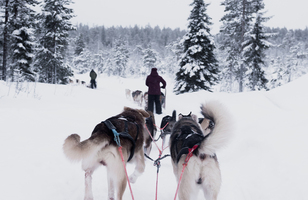 Elizabeth Willis | 09 January 2020 | Ski Resorts
It's increasingly popular for non-skiers to join their skiing and snowboardin