Lift Pass Offers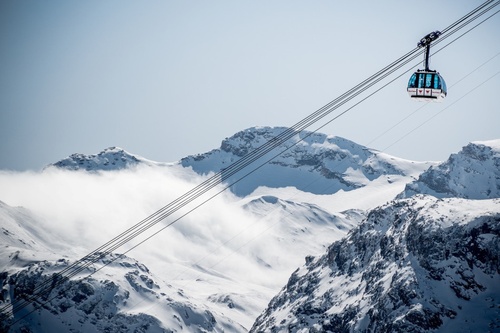 Lift pass offers give fantastic added value to chalet ski holidays in the Alps and are used as an early booking incentive by chalet holiday companies that do not want to offer a price discount. Of course lift pass offers, which typically follow the 'buy one get one free' (BOGOF) principle, come to the same thing as a price discount in the end but added value offers like these are more attractive to Brand Managers than a simple price drop. By offering added value in this way they can protect their brand value and still appeal to the consumer.
Chalets with lift pass offers - prices & availability
Some chalet companies will go as far as to offer all guests booking into a chalet free 6 day ski passes, and with most weekly lift tickets costing well in excess of £200 this might be the equivalent of a 15%-20% discount on the basic holiday price. Quite some saving!
Read the details of lift pass offers carefully
Some companies will advertise ski passes on a 'buy one get one half price' principle which is the same as offering a 25% discount on the value of a ski pass. This might equate to a saving of just £60 per person (prices based on the winter 2016-2017 season) which although welcome is perhaps not as exciting as the headline offer might first read.

There's no denying the pulling power of a offer and clients looking to buy a ski holiday are no different to any other consumer in this respect. To help those looking for a lift pass offers we list all the relevant ski chalets below. Please note that from May - November there will be a good selection of chalets to choose from. However, as we near December and the start of the ski season chalet company marketing departments will shift their focus away from offering value added incentives (such as lift pass offers) towards simple-to-communicate discounts from the basic holiday price. So the selection of chalets below will dwindle over the course of the summer and autumn.
• Sauna • Fireplace • Near resort centre • Good views • Catered
Key
Funicular
Cable Car
Gondola
Chair lift
Drag lift
Property