Home /
Ski Weekend Holidays
Ski Weekend Holidays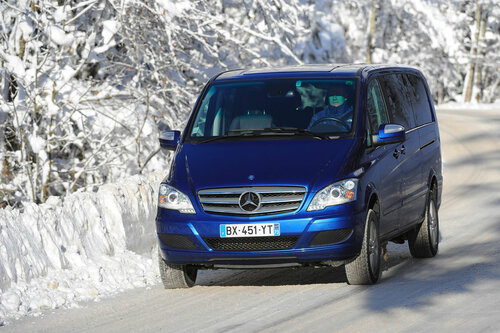 Efficiency is a 'watch word' of our modern society - it's in everything we make and do. Striving for efficiency also applies to ski holidays and one way to achieve maximum efficiency (especially regards minimising time away from work) is to plan and book a ski weekend.
So, you have arrived at the dilemma whereby you would like to go away skiing but you do not have the time available in your calendar for the standard 7 night ski holiday found in the brochures. A ski weekend is therefore the obvious answer. By utilising both Saturday and Sunday and bolting on one, or two, mid week days you can ski for 4 days yet only be away from your work for 2 days. Voila! - problem solved. Now all you need to do is call our team who will happily advise you and then book your ski weekend.
The standard ski weekend itinerary:
Wednesday afternoon: Leave your office after almost a full day's work and head for the airport. Catch a scheduled flight leaving around 17.00hrs for either Geneva or Zurich (the two most popular gateway airports to the Alps). The flight is generally one and a half hours in duration and you will gain the hour with the time-zone difference with Europe. However, with an efficient private taxi transfer to a ski resort close to the airport you could be sitting down at your hotel for a late dinner that same day.

Thursday, Friday, Saturday and Sunday morning: Ski the mountain to your heart's content

Sunday afternoon: Finish skiing after a full day on the hill, shower and change. Depart your hotel in a private taxi at 17.00hrs and arrive at the airport in time for a late evening flight departing between 20.00hrs and 21.00hrs. On the return flight you catch back the hour you lost on the way out so that you will land in the UK between 8.30pm and 9.30pm. With luck you should be back home by 11.30pm latest.

Time spent skiing: 4 full days
Time away from work: 2 days
Planning a ski weekend - the Do's and Don'ts
There are a few golden rules and tips to be aware of when planning a ski weekend. You can speak to our team of course and we would be delighted to help you book a ski weekend to suit your requirements but the Do's and Don'ts below will help you formulate your ideas before speaking to us.
Either book early or book late but not in between

Although British Airways, Swiss international and easyJet have numerous flights in and out of Geneva & Zurich every day, the most popular flights leaving the UK on Wednesday and Thursday afternoons and returning late on a Sunday night will get booked up early. Do not miss out - book in the summer for departure the following January or March.

If you book late you will have to pay top dollar for the popular flight times, or even compromise on your ideal flight times if the best ones are already full. However, you might be able to off-set this cost by booking a catered chalet on a reduced, last minute deal price. The other advantage of booking late is that we may be able to book rooms in a high quality hotel that ordinarily would not accept a short stay booking

Do not book your own flights returning on Monday or Tuesday

We often get calls from clients you have already booked their flights returning on a Monday or Tuesday evening asking us to find accommodation for them. We realise that the flights returning to the UK early in the week are very cheap and look tempting, especially if you book well ahead of time. However, finding a hotel that will accept a short stay (less than a week) is hard, finding one that will accept a short stay ending on a Monday or Tuesday is nigh on impossible.

Plan to travel low season

Hotels also have their own eyes on efficiency. Accepting bookings that dovetail neatly together on a 7 night Saturday to Saturday basis is the easiest way to maximise efficiency and revenues for a hotel and where possible a hotel will only take bookings that fit this pattern. In the peak season periods high demand allows hotels to sell their rooms on a Saturday to Saturday basis, back to back without any void periods. However, in low season (early December, mid January, mid March and late April) there may not be sufficient demand from guests wanting to stay Saturday to Saturday and hotels will therefore open some available rooms for weekend bookings. They may insist on a 4 night minimum stay but in low season even a four night booking is better than no booking at all.

Avoid the European mid term school holidays

The high season periods of Christmas, New Year and Easter are obvious times to avoid if planning a ski weekend. Although it sounds a lovely idea to plan a short stay or weekend at these times no hotel will accept a short stay unless it's at very short notice, by which time all the flights have sold out. However, not many appreciate that the spring half term school holidays in France stretch for a full 4 week period (from early February to early March). These four weeks in the ski resorts of the French and western Swiss Alps are high season. Finding hotel rooms for a short stay or ski weekend at this time will be almost impossible.

In German speaking eastern Switzerland and Austria the carnival season (Fasching) is very high season and is also to be avoided for a ski weekend - finding rooms for a short stay will be extremely hard. The carnival week is the week containing Shrove Tuesday (Mardi Gras or Fat Tuesday) which marks the last day of feasting before Lent begins. This period of religious significance is connected to Easter and so Fasching week varies from year to year, with Shrove Tuesday as early as 03rd February and late as March 9th.

Pick a ski resort with short airport transfer

Although we will quite happily create bespoke ski weekend bookings to either Val d'Isere (France) or Zermatt (Switzerland) both of which have long airport transfer times we generally recommend you book a hotel in a ski resort with short transfer time (two hours or less). Although longer transfer times of 3 or 4 hours are perfectly do-able they do eat into both your available time and budget. However, for ardent ski fans looking for the best powder, or the best on-mountain restaurants, sometimes only the best will do and the extra travel time and associated costs are worth enduring.

Cheap ski weekends

'Cheap' and 'ski weekends' are not phrases that generally go together. The problem is that the travel element of getting to the Alps on a bespoke basis is relatively expensive. Whereas these costs can be somewhat dissipated in a week long holiday of 7 nights they stand out like a sore thumb for a ski weekend of just three or four nights which includes exactly the same travel costs.

Return scheduled flights on a standard ski weekend itinerary with hold luggage and all taxes included will typically cost £200 per person and a private taxi transfer for 4 people to a ski resort with two hour transfer time will cost in the region of £600 return (£150 per person). So even before you have added accommodation costs you looking at £350 per person to cover travel. A ski weekend may save you time away but it generally will not save you money.

However, there are ways to book a better value short ski breaks. Reverse ski weekends, cheaper resorts, less popular destination airports and great value hotels will all save you money.

Ski weekends France

France is the most popular destination country for a ski weekend in the Alps. Geneva opens up a vast choice of ski resorts all within easy reach that offer large and snow-sure ski areas and a range of hotels to suit all budgets. Whether you are after a charming and traditional resort such as Megeve or Chamonix, or the ski in ski out convenience of Flaine or Les Gets, France has it all to offer. Read about ski weekends in France

Ski weekends Switzerland

If you are looking to book a short break with tradition, class and style then a ski weekend in Switzerland is required. Verbier is where the new money tends to head - challenging skiing and equally exciting apres ski and nightlife attract a young and energetic crowd. Klosters and Villars are much quieter but altogether more charming. Read about ski weekends in Switzerland.

Ski weekends Italy

Ski weekends in Italy are all about great food, a relaxed atmosphere and good value. Courmayeur is the established go-to resort in the Aosta Valley and has a superb resort atmosphere both on and off the mountain. For something more refined head for San Cassiano or Madonna di Campiglio. Read about ski weekends in Italy.

Ski weekends Austria

With welcoming hotels, traditional mountain restaurants, charming resorts and a lively apres ski scene ski weekends in Austria are understandably popular. You might need another holiday after surviving a ski weekend in St Anton (with its ski hard and party harder vibe) but you will be utterly charmed and refreshed after a short stay in Maria Alm. Read about ski weekends in Austria.



No time to browse our site now? No problem. We would be delighted to hear from you with any current ideas you have for your ski holiday. Please fill in our quick Enquiry Form: