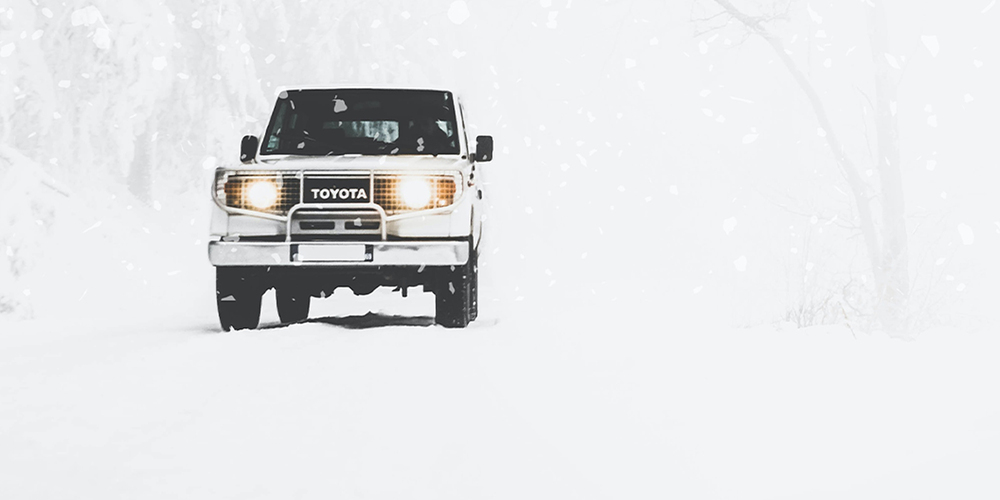 Best Ski Resorts to Drive to from the UK
Elizabeth Willis | 15 September 2020 | Ski Resorts
Driving to resort is more popular than ever this season, thanks to the additional protections it offers travellers from COVID-19 over flying. The impact of the pandemic on the travel industry means there are far fewer flights on offer, but driving your own car to resort means you can still enjoy your ski holiday this winter. You also get complete flexibility on your travel, with much more room for ski equipment and heavy bags than your typical airline offers!
Once you're in the mountains, having your own car can make accessing parts of the resort much easier, and you can even try out different resorts for the day if you fancy it. And it can work out significantly cheaper, especially for peak weeks when flight prices rocket. Although most resorts can be reached with a day of solid driving, consider an overnight stop en route and extend your holiday!
We've created this list of our favourite European ski resorts to drive to this winter. There's plenty more information available on our website about driving to the Alps, with our top tips for preparing your car for the journey and quick routes through the toll queues. However, you can always ring one of our ski holiday specialists directly, and we can help you pick the perfect chalet in the best resort for your specific requirements.

Chamonix - 8hr drive time
Always one of the most popular ski resorts for drivers, Chamonix is just under 8 hours drive from Calais and is easily accessed from an excellent motorway. Chamonix is spread out over 5 different ski areas, so having your own car in resort makes it easy to access them all. The resort is best for those who like to ski and party hard, with a lively nightlife scene and fantastic off-piste. There's lots of traditional French charm, excellent restaurants and great accommodation options including self-catered apartments, cosy chalets and stylish hotels. Under the shadow of Mont Blanc, Europe's highest mountain, it's no surprise that the resort has a fantastic snow record with snow-sure, high altitude slopes.
Megeve - 8hr drive time
Megeve is a beautiful village just 8 hours drive from Calais. It has a genuine, traditional French charm, with a pedestrianised centre, cobbled streets, and tree-lined ski slopes. There's a luxurious but friendly atmosphere, with plenty of fantastic chalets and hotels to stay in. The village itself is quite spread out, so having a car makes accessing the lifts much easier. Up on the mountain, there are 400km of pistes to explore, which offer something for everyone.

Alpe d'Huez - 8hr 30min drive time
With a fantastic 300 days of sunshine a year, Alpe d'Huez is a popular resort every year. It's a straightforward 8 hour and 30 minute drive from Calais, so it's also a great choice for those looking to drive to resort. Once you're there, there's 240km of skiing, including the 16km Sareene slope - the longest continuous black run in the world. Across the valley, Les Deux Alpes is just a 45 minute drive away, and with a high, snow-sure ski area, it can make a great day trip!
La Plagne (9hr 15min drive time) & Les Arcs (+15min drive time)
La Plagne and Les Arcs are the two principle resorts of the Paradiski region, and are a 9 hour 15 and 9 hour 30 minute drive from Calais respectively. With 425km of piste to explore between them, and 3 glaciers, there's plenty of snow-sure skiing for all abilities. Located in the Tarentiase Valley, it's also an easy drive to neighbouring resorts like Tignes, Val d'Isere, La Rosiere and Ste Foy, so you'll be spoilt for choice for places to ski!

Avoriaz - 8hr 30min drive time
Avoriaz is a fantastic, purpose-built resort in the huge Portes du Soleil region, just 8 hours and 30 minutes drive from Calais. Almost all the accommodation is ski-in ski-out, or just a short walk from the lifts, thanks to the convenient and modern resort lay out. The centre is traffic-free, but there are large car parks on the edge of town. We recommend booking a parking space underground, so avoid being snowed in! If you fancy a change of scene, its also an easy drive to Flaine or Chamonix.
Located just down the valley from Avoriaz, Les Gets is just 8 hours drive from Calais. The 600km of piste available in the region has something for everyone, although the Les Gets region best suits families, beginners and intermediates. There's also lots to do aside from skiing, including ice skating and a large leisure centre in nearby Morzine.
Don't forget to visit our Driving to the Alps page for more information on preparing for your journey!

Recent Posts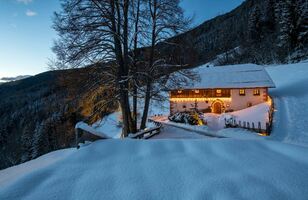 Simon Hoskyns | 10 November 2020 | Ski Chalets
Plenty of clients look at remote ski chalets in the Alps for their winter hol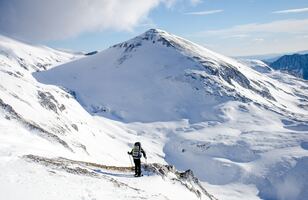 Elizabeth Willis | 13 October 2020 | Ski Resorts
As most people only take a couple of ski holidays a year at the most, you wan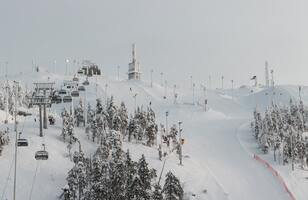 Elizabeth Willis | 05 October 2020 | Ski Resorts
If you love waking up for first lifts and packing as many ski-miles as you ca