Home /
Driving to the Alps
Driving to the Alps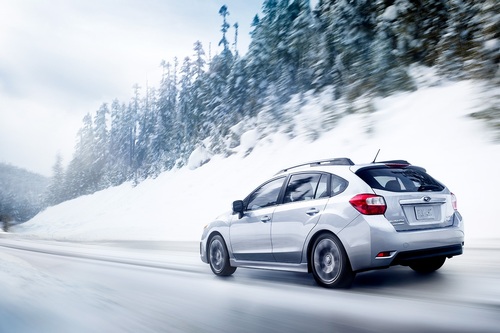 With cost cutting at the forefront of most people's minds during these turbulent Brexit times we are seeing more and more clients looking to drive out to the Alps. Driving to your alpine destination offers great benefits for those willing to take on the journey - travel at your own pace, enjoy the freedom of travelling without restrictive baggage weight allowances, avoid ski carriage charges and miss out any long and stressful airport delays.
Driving to the Alps is also a lovely way to make your skiing trip into a two part holiday with an overnight stopover at a hotel near Dijon. And whilst there why not build on your wine cellar collection by adding a case or two of fine Burgundy?
Why drive to the Alps?
With the speed and efficiency of the Eurotunnel, driving out to the slopes can be easier and quicker than you think. Eurotunnel is easily accessed via England's south eastern motorway network - the M4, M40, M11, A1(M) or M1 all join the M25 from where you can follow the signs to the channel ports of Dover/Folkestone. Exit the M25 junction with the A2 or the M20 to get to the Eurotunnel terminal in Folkestone in next to no time.
The motorways in France are well maintained and often empty. In fact the European motorway network as a whole is superb and some of the closer French resorts can be reached in less than 8 hours driving from Calais. The major resorts all have relatively easy access up to resort and excellent snow clearing machinery. With continued investment by the major resorts most mountain roads can now be tackled by even the most nervous driver. However, there are the exceptions to this rule. The road up to
St Luc
in the Val d'Anniviers region of Switzerland is one of the most challenging in the Alps - when it's snowing a 4x4 is mandatory!
Driving times to the popular ski resorts of the Alps
France
There is one tried and tested route through France which generally offers the quickest journey times to and from the Alps. This follows the Autoroute via Reims (A26), Dijon (A31) and Macon (A6). Here you can carry on to the resorts in the Northern French Alps passing by Lyon, following the (A7) and the (A9), or continue to Avignon to access the resorts in the southern Alps.
Route from Eurotunnel terminal in Calais:
Calais to Chamonix - 7hrs 50mins
Calais to Morzine - 8hrs
Calais to Alpe d'Huez - 8hrs 30mins
Calais to Les Deux Alpes - 8hrs 45mins
Calais to Meribel - 8hrs 45mins
Calais to Courchevel 1850 - 8hrs 45mins
Calais to Plagne 1800 - 9hrs 15mins
Calais to Tignes - 9hrs 20mins
Calais to Val d'Isere - 9hrs 20mins
Switzerland
To get to Switzerland and the Northern French Alps you would need to follow the (A16) from Calais to Macon via the (A6) to Reims and from here you can change on to the (A40) Geneva, for Swiss ski resorts and the resorts in the northern French Alps.
Calais to Verbier - 8hrs 30mins
Calais to Grimentz - 8hrs 30mins
Calais to Zermatt - 9hrs 30mins
Austria
Austrian resorts lie slightly further to the east so it is a longer route which takes you through Germany, past Stuttgart and Munich, both of which would be ideal places to stop for the night. From Metz continue easterly along the A4 to Strasbourg, then head to Ulm following the E52 from Stuttgart, or continue on to Munich depending on your destination.
Calais to St Anton - 9hrs 40mins
Calais to Kitzbuhel - 10hrs
Calais to Ischgl - 10hrs 20mins
Calais to Maria Alm - 10hrs 30mins
Italy
Accessing the Italian Alps often involves a trip through the Mont Blanc tunnel which is a feat of human engineering skill. The 7 mile long tunnel which links France and Italy travels directly underneath the mountain and took 8 years to build. Due to the vast cost of creating this tunnel (approximately €250 million) there are tolls for crossing into Italy. A return journey costs €60 (approximately). To get to the tunnel head to Chamonix (E25), following the route to Basel (A5) continuing south. Here you can take Mont Blanc Tunnel which will lead you to the Aosta Valley with resorts such as Courmayeur, La Thuile, Cervinia and the Monterosa ski area.
Calais to Courmayeur - 8hrs
Calais to Sauze d'Oulx - 9hrs
Calais to Cervinia - 9hrs 15mins
Calais to Champoluc - 9hrs 30mins
Calais to Selva – 11hrs 30mins
Calais to Madonna di Campiglio – 12hrs 40mins
Useful information for driving
Before embarking on your cross continent trip to the Alps it is important to make sure that the vehicle you are travelling in is up to the task. You can expect any temperatures from baking hot to freezing cold, and of course you might encounter snow or ice on the roads. It is also important to be aware of local speed restrictions, driving laws and road etiquette.
Before driving to the Alps
Thoroughly check the tread and condition of your tyres • Practice putting your snow chains on • Top up your anti-freeze and check the other fluid levels • Display a GB sticker • Stick on headlight adaptors
Essential items for driving to the Alps
Original vehicle registration document • Full valid national driving licence • Current insurance certificate • Passport • Torch • De-icer/windscreen scraper • Snow chains • Warning triangle (legal requirement when driving through France) • First aid kit (legal requirement when driving through France) • Spare set of light bulbs (legal requirement when driving through France) • 2 x breathalisers (legal requirement when driving through France) • Spare pair of driving glasses (if you need them)
Speed limits on French motorways
130km/h on toll motorways (110km/h when raining) • 110km/h on dual carriageways (90km/h when raining) • 50km/h in urban areas • 90km/h on other roads • Note: The use of on-board Speed Camera Detectors has been banned in France as of Nov 2011
Liber-t Toll Tag
To make your journey across France easier you can pre purchase a Liber-t Toll Tag. This will make sure you can sail through the toll booths without the hassle of taking a ticket, potentially loosing it, scrambling for change, holding up the French and generally getting shouted at! With the Liber-t Toll Tag you can drive up to the fast T lanes and sail right through the tolls without lifting a finger. You can purchase this useful bit of kit from the
Sanef Tolling website
.
No time to browse our site now? No problem. We would be delighted to hear from you with any current ideas you have for your ski holiday. Please fill in our quick Enquiry Form: