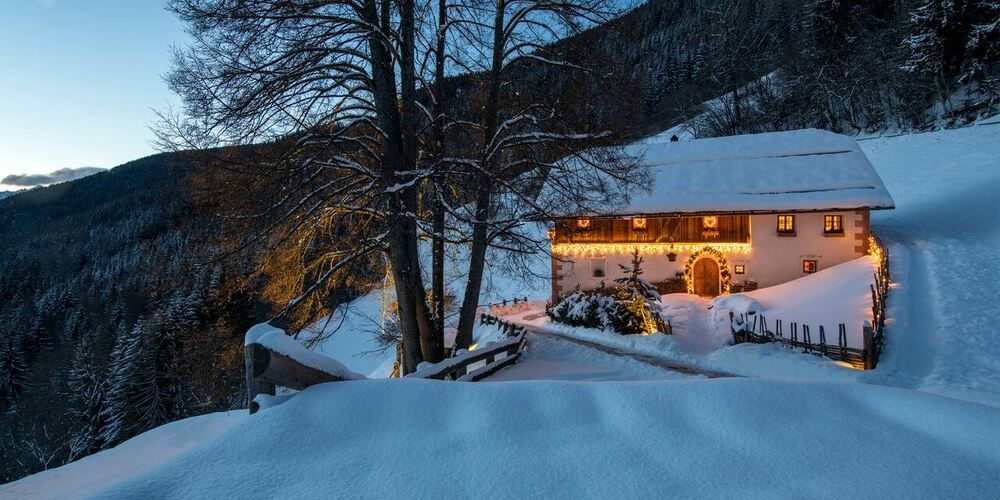 Best remote ski chalets - covid safe
Simon Hoskyns | 10 November 2020 | Ski Chalets
Plenty of clients look at remote ski chalets in the Alps for their winter holiday. Couples looking for a romantic hideaway only need each other; people looking for a break from a stressful job search for peace and tranquility; families who want to reconnect look for a property away from the distractions of the après ski party scene, and some just want to create a safe covid-free bubble. Whatever the driving factors, remote secluded ski chalets are increasingly sought after.
Apart from the obvious benefits of splendid isolation there are other benefits of renting a chalet away from the crowds. Firstly there is the cost benefit. Being further from the town centre simply means that rental costs are significantly cheaper than a similar sized/styled property that is closer to the middle of resort. Peace and quiet should not be underestimated – anyone who has stayed in the centre of Val d'Isere, Verbier, St Anton or Zermatt will tell you that a good night's sleep is a precious thing. Clients who look for a hidden away alpine home are often the types that want to drive out to resort – masters of their own destiny. They need space to park the car which can sometimes be an expensive problem when staying in a resort centre. Not so when your secluded chalet has ample, free car parking spaces right outside.
Our favourite remote ski chalets
The remote chalets listed below are not all luxurious, nor are they all expensive (although some are) but they do all offer an alpine experience which a stay in a resort centre chalet couldn't possibly do.
The San Lorenzo Mountain Lodge - Kronplatz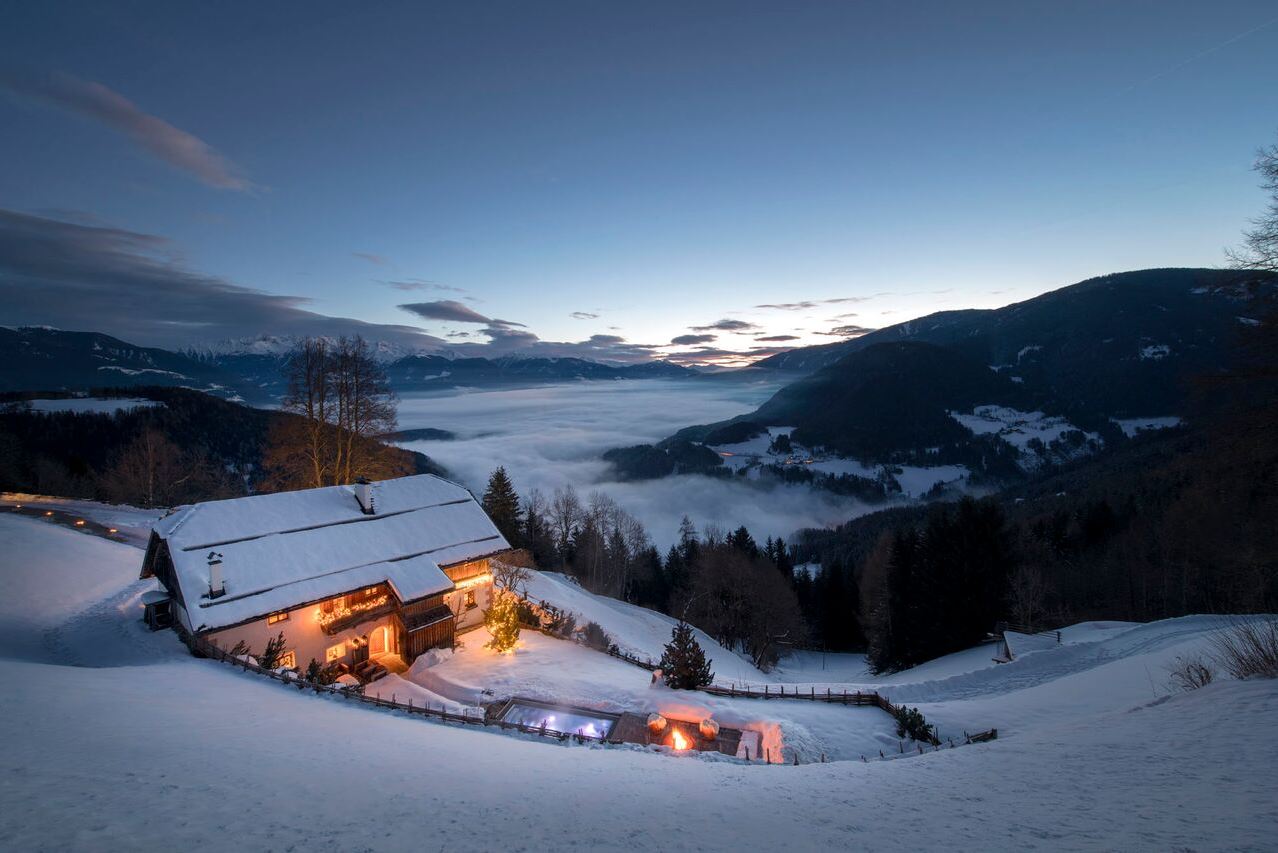 The San Lorenzo Mountain Lodge has its own heli landing pad and in the summer also offers a hole of golf. It's one of the most remote chalets that we know of - the nearest neighbours are literally miles away. The views across the valley are amazing and the immersion into a proper alpine experience is complete. Guests can enjoy fantastic food prepared by a chef that really cares, and quality in-chalet service. The lodge is a delightful restoration of an ancient building and offers charm and authenticity aplenty.
Chalet Campiglio Doss - Madonna di Campiglio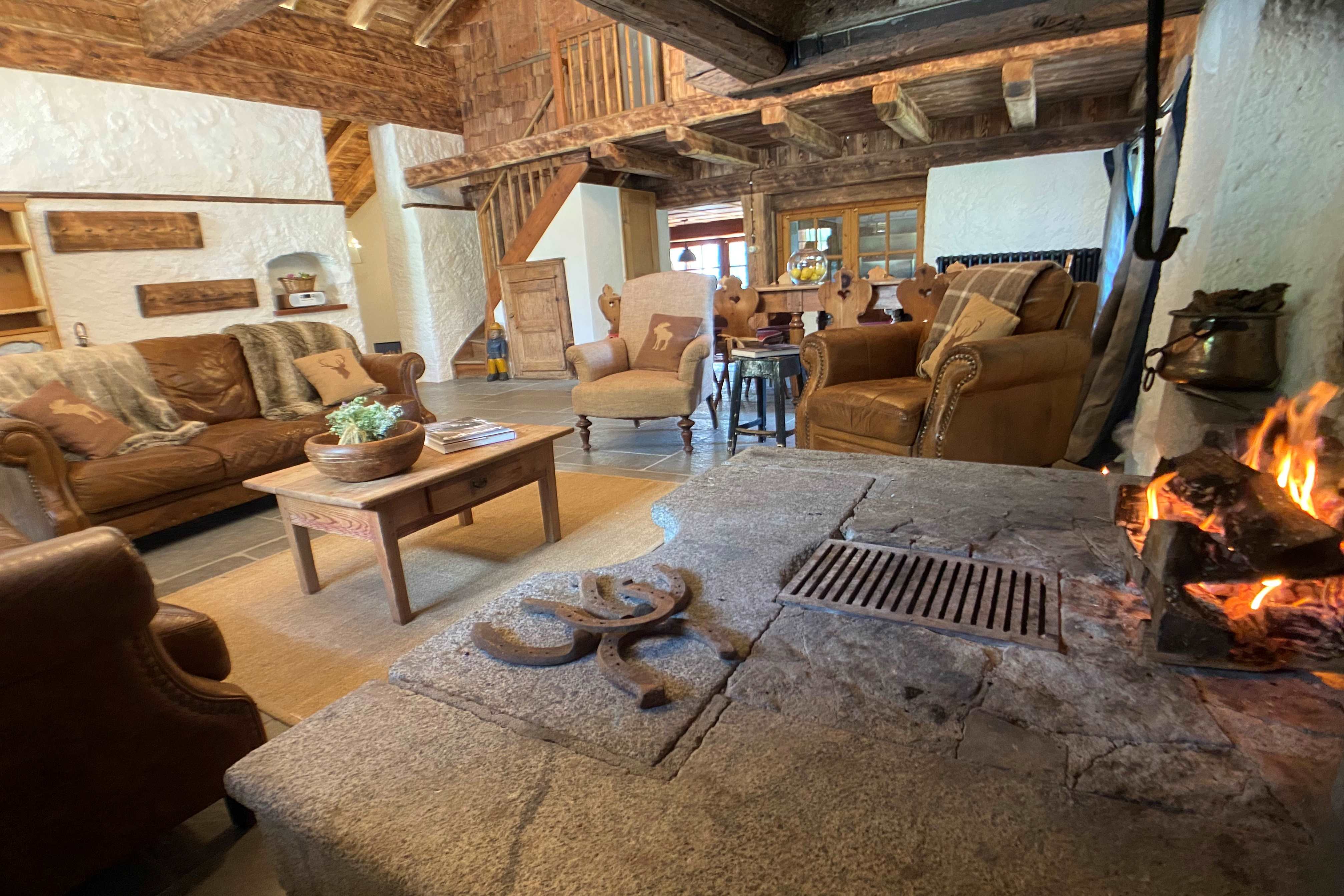 Chalet Campiglio Doss lies halfway between the resorts of Madonna and Pinzolo which means you can access the large ski area from either base resort. This large chalet (sleeps 14 - 20) has seven bedrooms, a private spa and a separate cinema room. Its location in a tiny hamlet not far from the village of Sant' Antonio di Mavignola is very charming and the views from the terrace take in some fabulous mountain views.
Chalet Les Branges - Val d'Isere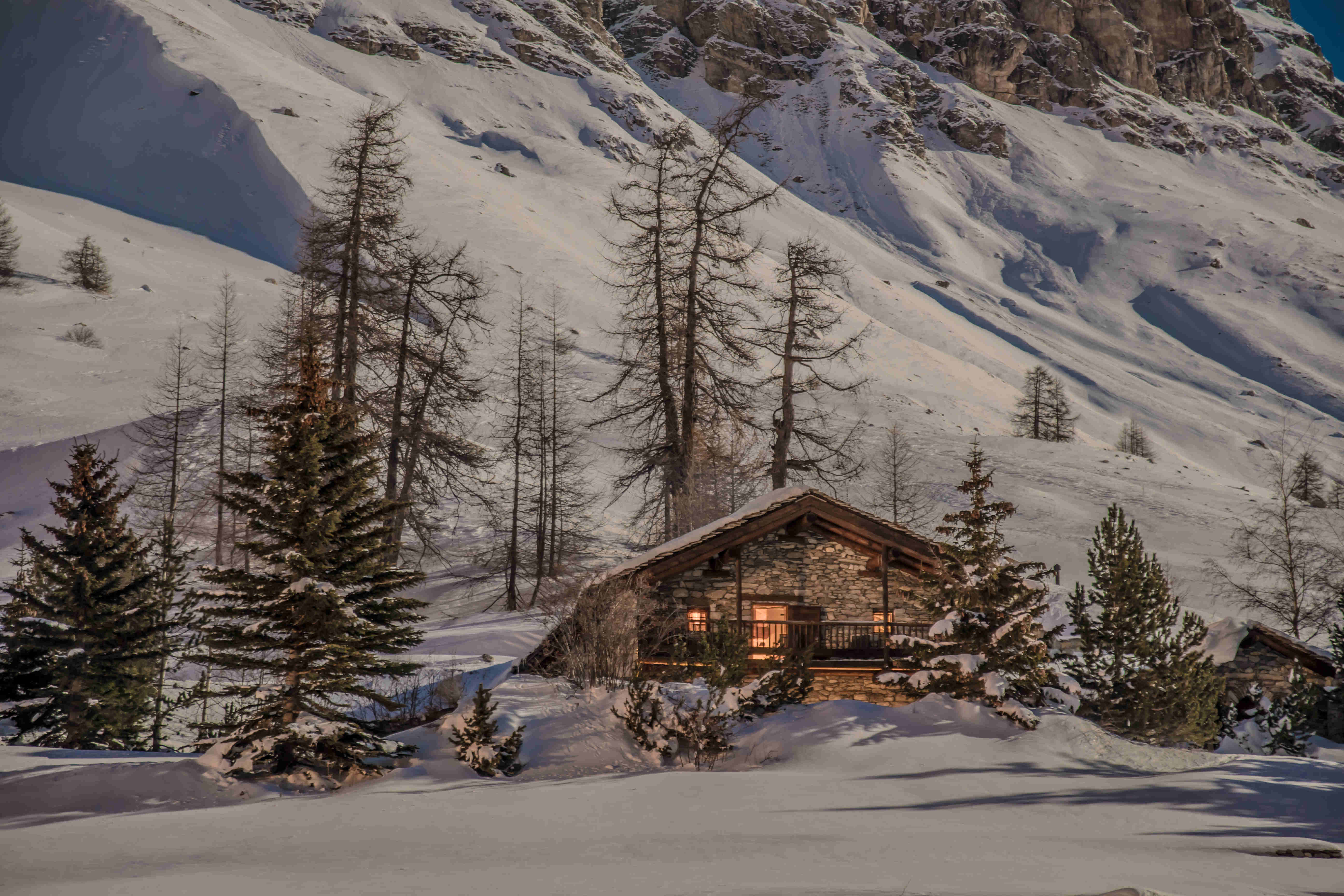 Located halfway between Val d'Isere resort centre and the village of Le Fornet lies the Chalet Les Branges. Set back from the road the only way to gain access to the chalet is down an old tunnel buried beneath the ground. This makes for a unique entrance into a chalet property that oozes quirky yet traditional alpine charm. It's hard to imagine that a chalet as remote as Les Branges could be found in such a busy resort. However, despite its distance from any other chalet the access to the skiing is really very easy - the local bus service stops close by.
Ski Chalet Massif - Samoens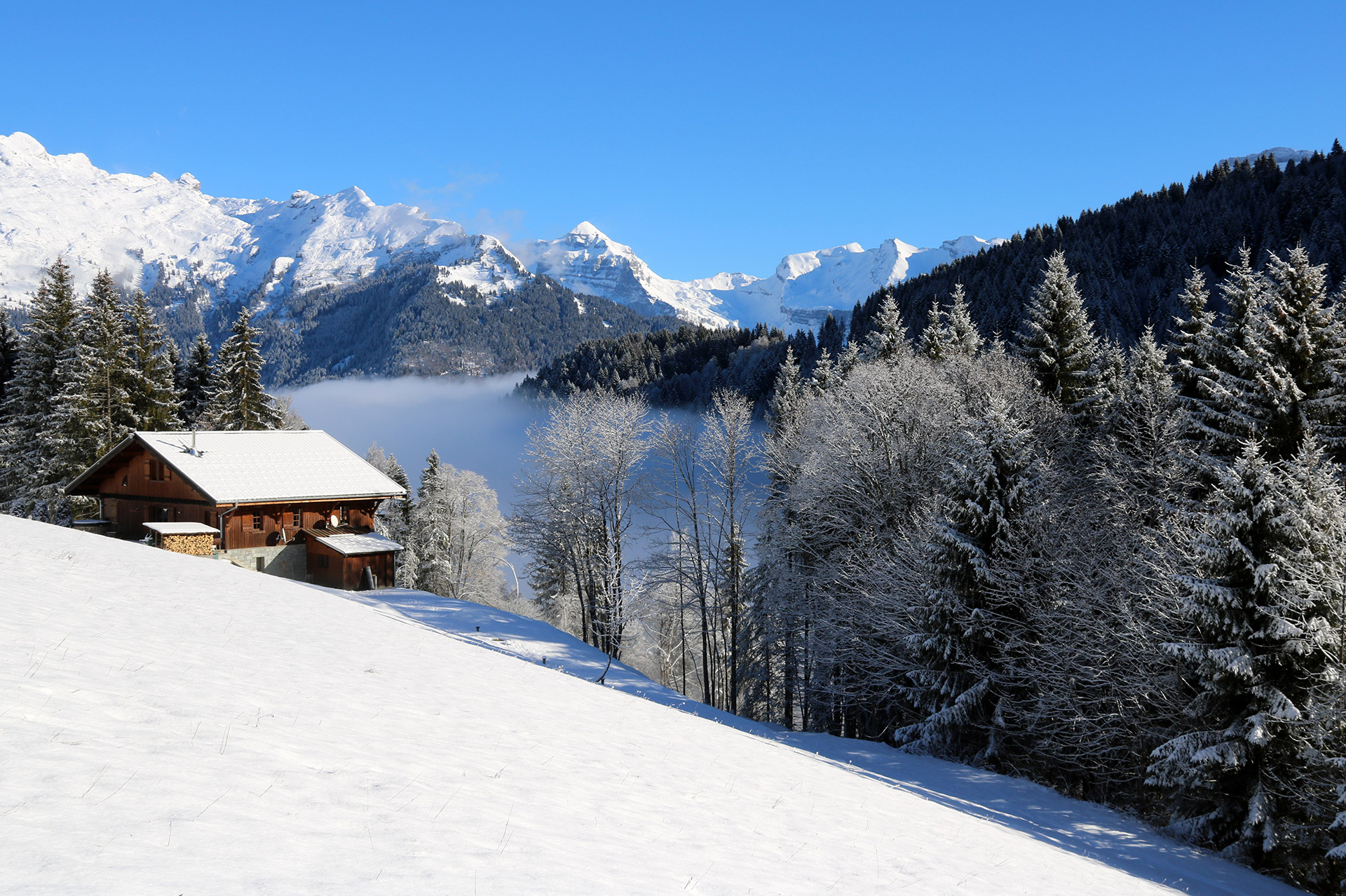 The Ski Chalet Massif at 1,300m altitude is just a few minutes' drive from the Samoens mid station. The property has its own widespread grounds - perfect for snowman making or snowball fight and lots of interior space. Guests have a driver service which means accessing the lifts and getting back from skiing at the end of the day is easy. The chalet has a wide array of suites which make it a perfect family ski chalet.
Chalet Pecchio - Le Miroir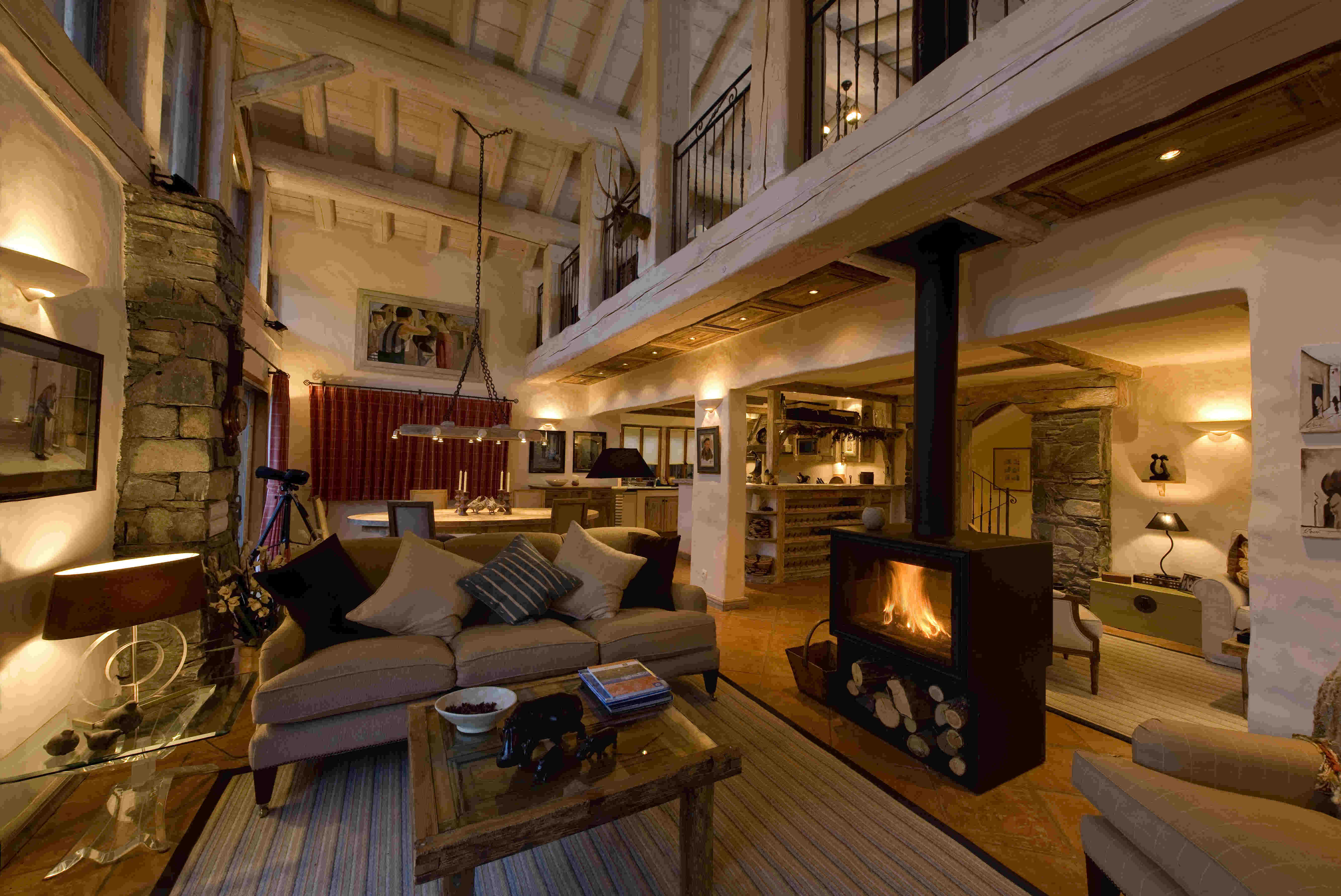 If you have ever skied the legendary La Foglietta off piste descent from the top lift at Ste Foy en Tarentaise the chances are that you ended up in the time forgot charming hamlet of Le Miroir. If you looked around you might have spotted Chalet Pecchio which is a delightful alpine chalet with commanding valley views. Whereas the chalet is not so isolated being in the hamlet of Le Miroir the village as a whole is very isolated. There are no shops or bars and barely any tourist beds here. Step back in time with a stay at the Chalet Pecchio.
Ferme du Soleil - Grand Bornand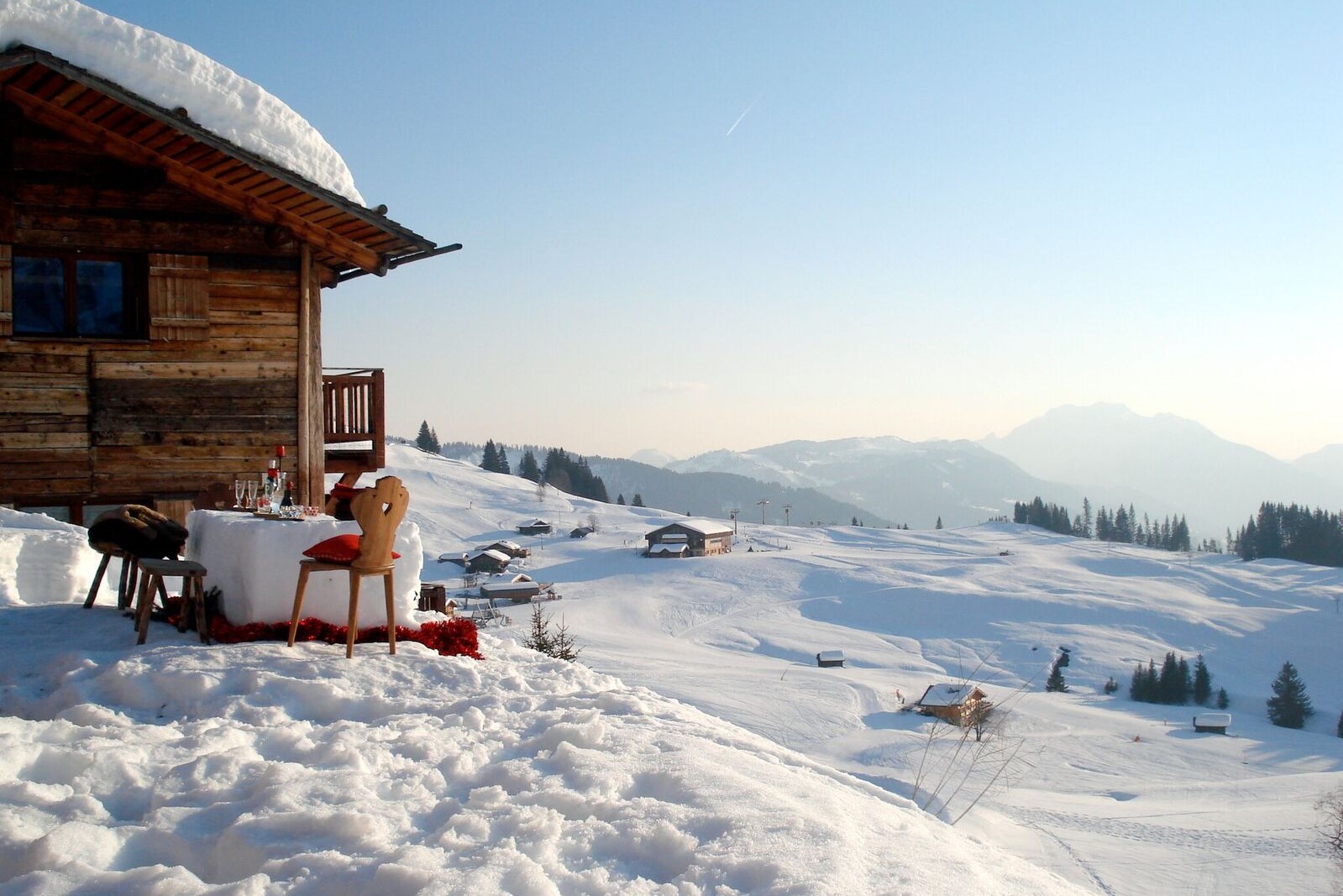 The Ferme du Soleil is so remote that the only access to the chalet is via chairlift. Make sure you arrive in resort wearing suitable footwear as once at the top of the lift you have to walk a short way down a snowy track to reach the chalet (your luggage is transported separately by skidoo). The views from its elevated position on the slopes are what this traditional property is all about. In March and April you will be blessed on a sunny day with glorious sunsets as the sun dips below the far off mountain range.
Ferme de Moudon - Les Gets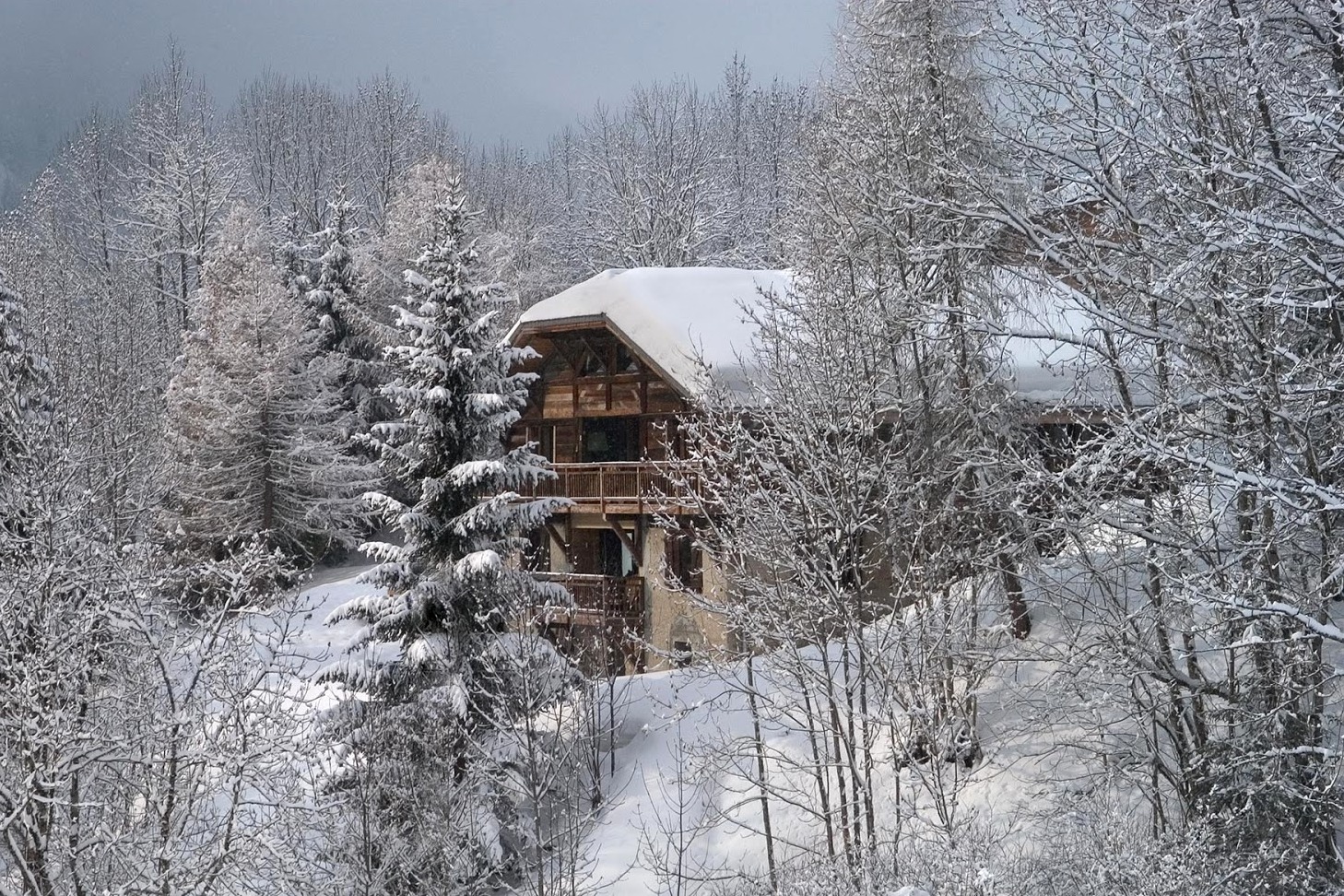 This property was one of the earliest luxury chalets to be developed in the Portes du Soleil. Twenty plus years on it still sets the bar very high indeed for atmosphere and style. Located on the south facing slopes above Les Gets the Ferme de Moudon offers a private and secluded base from which to explore this massive ski area.
The above remote ski chalets in the Alps are just a few of the private properties we can offer for rent. If you are looking for a secluded and private alpine home for your next ski holiday please do get in touch. We would love to help you book your ideal mountain hideaway.
Recent Posts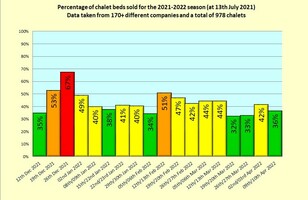 Simon Hoskyns | 13 July 2021 | Ski Chalets
What a strange and unpleasant last 17 months the UK travel industry has endur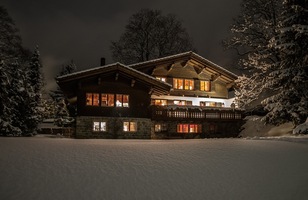 Simon Hoskyns | 21 June 2021 | Ski Chalets
We have seen unprecedented high levels of advance bookings for next winter 20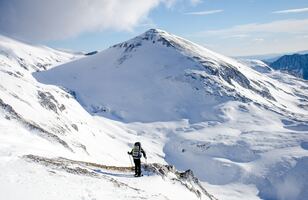 Elizabeth Willis | 13 October 2020 | Ski Resorts
As most people only take a couple of ski holidays a year at the most, you wan