Top 10 Snowparks in Europe with Ridestore Magazine
Elizabeth Willis | 30 December 2019 | Ski Holidays
Do you love riding snowparks? Is freestyle riding your favourite style? Or do you sometimes accidentally find yourself in the snowpark with your friends, with baby skiers shooting past you on the jumps without a care in the world, and you look around wondering how exactly it is that you got there? Whatever your preference, snowparks can make or break a resort. It's all about friendly locals, creativity, maintenance and overall features.
We've teamed up with Ridestore magazine to bring you the Top 10 snowparks in Europe, after reading their great article on the 50 Best Snowparks in Europe 2019/2020 Season. If you feel inspired, why not read the full article after?
Top 10 Snowparks in Europe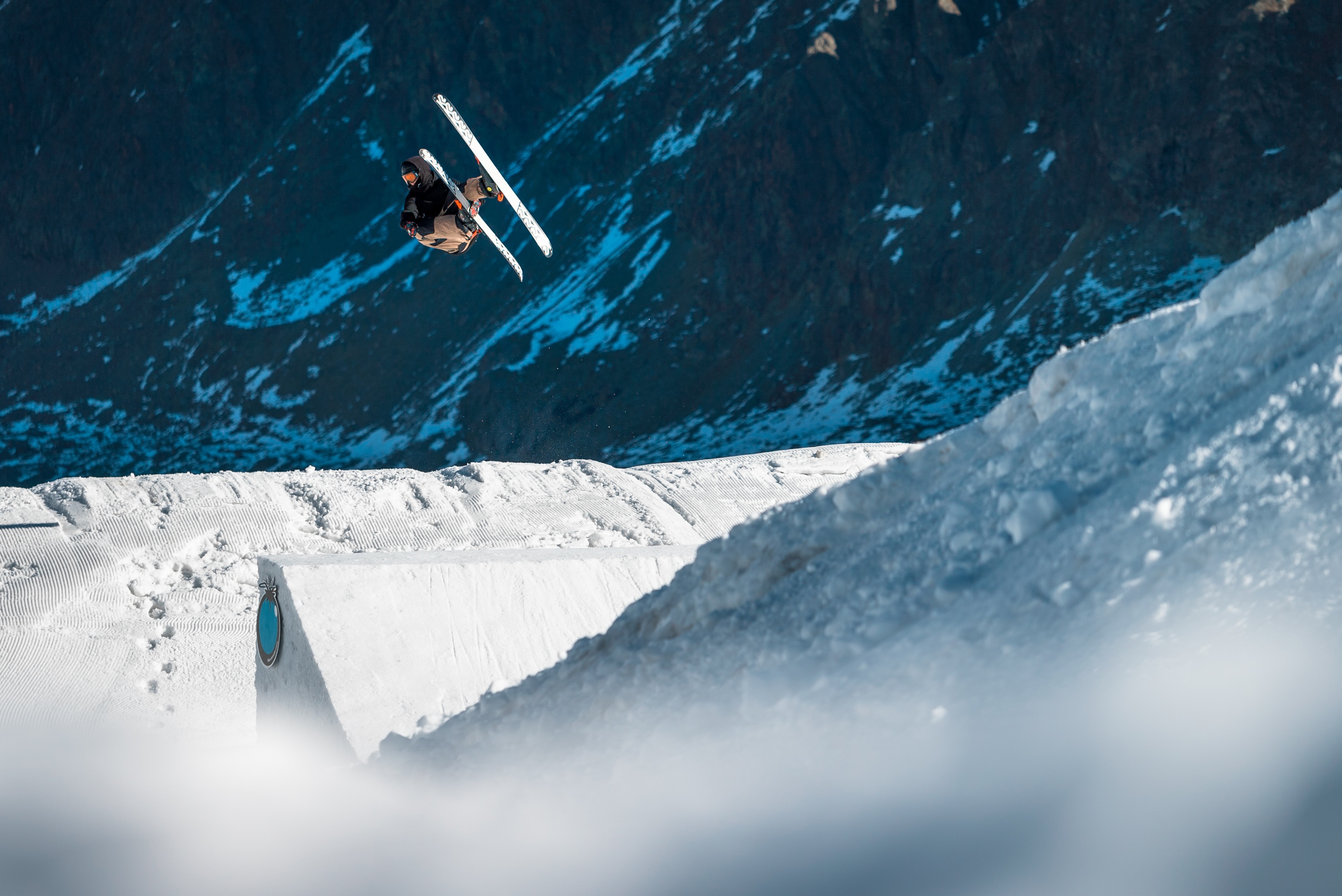 St Anton "Stanton Park"
St Anton is where luxury skiing, freeride and freestyle meet. That's why this snowpark is just one of a list of exciting things to do; in town and on the mountain! The park could not be more accessible and convenient, found close to the top of the Rendlbahn gondola. The whole area around the park is easily accessible by two lifts, meaning more laps within a short time and shred 'til you drop! The park is an intermediates paradise, progression is the name of the game. You will find everyone from beginners to pros lapping the park and groups having a great time testing their ability. There is also a perfectly placed bar, Rendl Beach, above the park giving you a birds-eye view of the park whilst you enjoy a quick goulash and hot chocolate!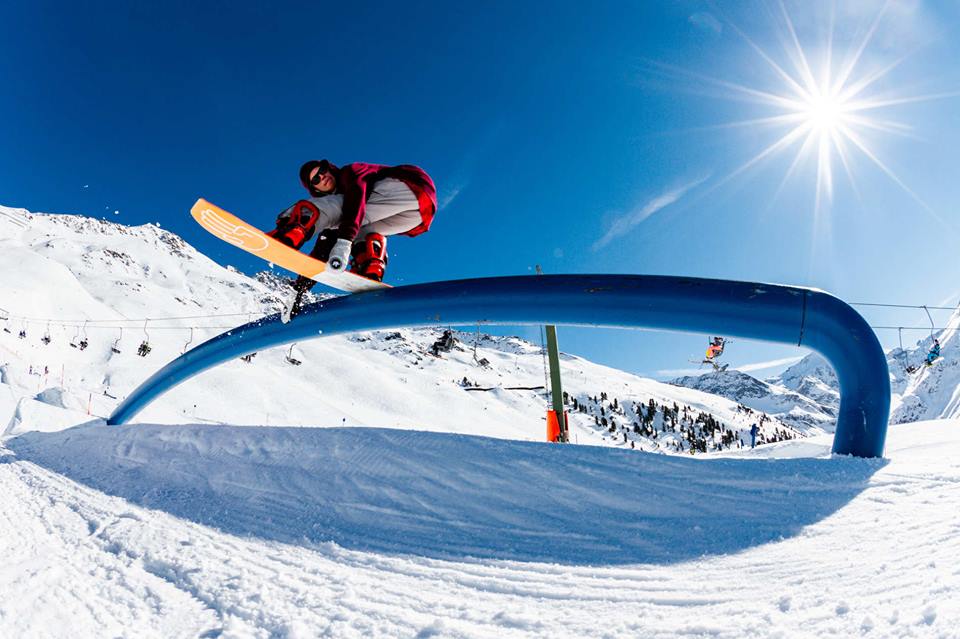 Photo credit: St Anton Facebook
Val Thorens
The list of wonderful freestyle things is never-ending in Val Thorens! Head to the VT for the boardercross track and the kickers at different abilities from black to green; There is also a great variety of half pipes, wall rides, and handrails. If that isn't enough, then come for the XL and XXL kickers. The locals and friendly and the park itself is fun for all the family and all abilities.

Photo credit: Val Thorens website
Val d'Isere
Val d'Isere is home to a whopping 40 kickers, great for beginners but also 2 epic XL kickers and rails for the experts. Be sure not to miss out on the mini pipe and the double bowl either. Val d'Isere is a resort that is never short of atmosphere and this ambience extends to the snowpark. There is a contagious fun and friendly atmosphere, encouraging skiers and boarders alike to stick around and learn more.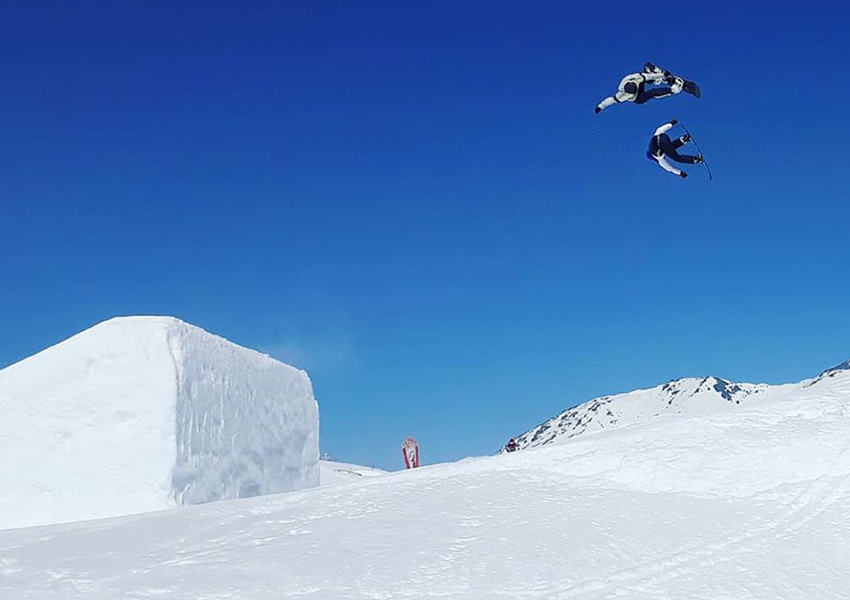 Photo credit: Val d'Isère Snowpark Facebook
Les Deux Alpes "Park Avenue"
Year-round, 365 days of freestyle, no matter the weather! Park Avenue in Les Deux Alpes is the ideal place to head both Summer and Winter to flex those freestyle muscles, ride with your friends or advance your skillset. In the Spring/Summer, you have those perfect soft conditions that make the landings gentle and comfy. Then in the Winter, the jumps and features have smooth, clean exits and entries. They also have a bunch of events all year round, which means the park is never short of atmosphere or fun for all types of riders.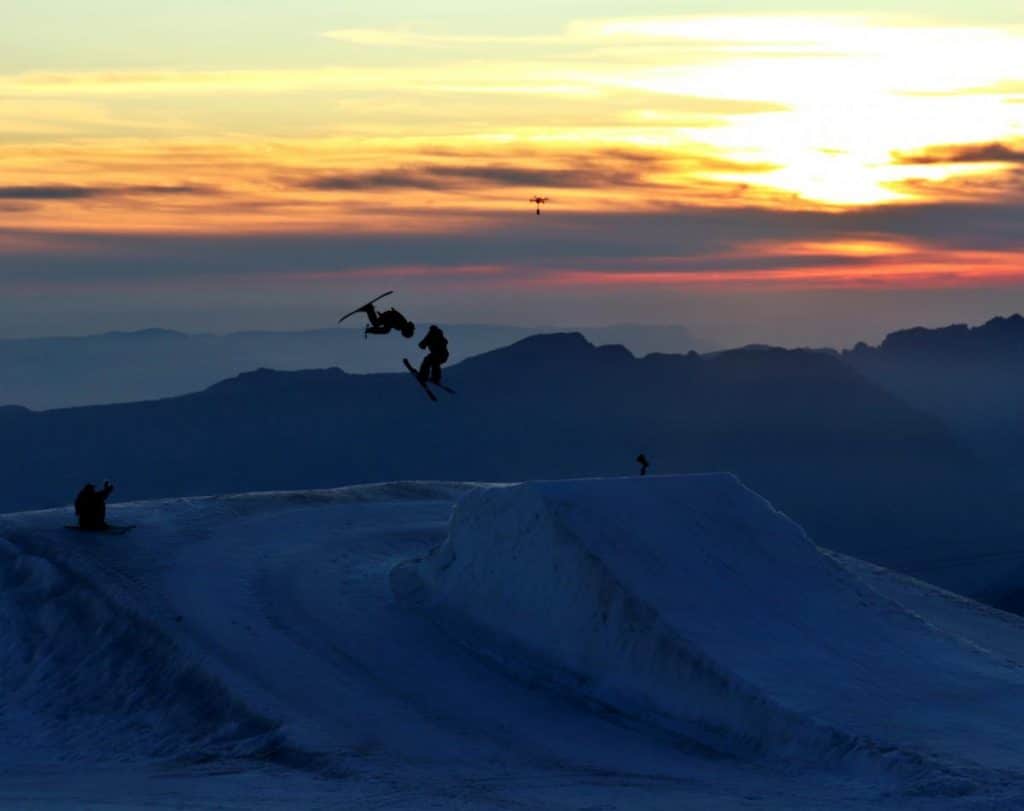 Photo credit: Park Avenue Facebook
Tignes
Tignes resort, in general, is all about the fun and the thrill of the ride, this ethos certainly doesn't stop with the snowpark. The Tignes snowpark is home to a super fun airbag which is a fun and safe way to test your big air skills. If you already have the nerves of steel, then why not test your ability on the halfpipe. Both of these features can be found alongside the impressive jumps, rails and boxes.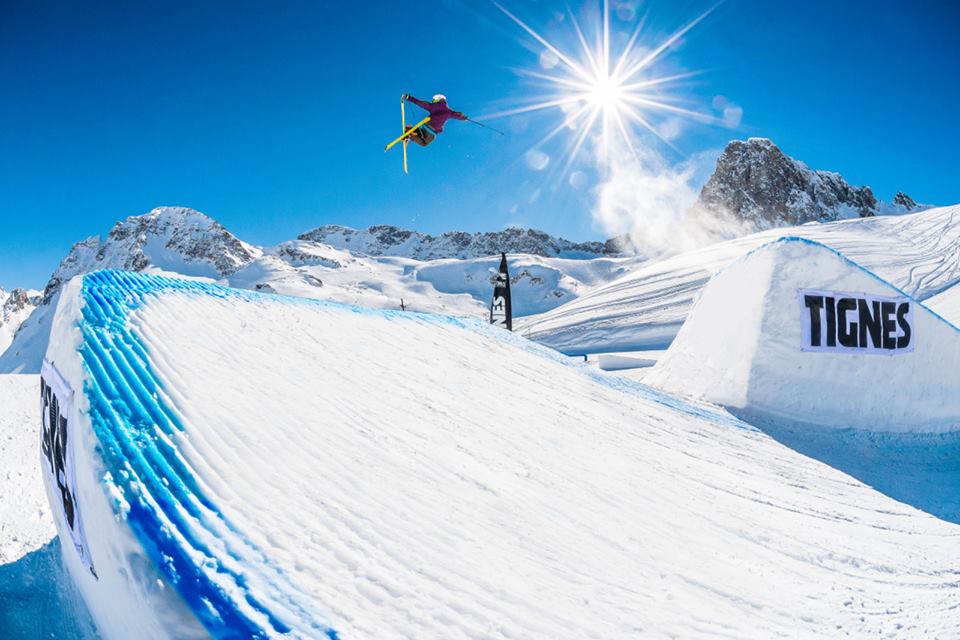 Photo credit: Tignes Facebook
Avoriaz "The Stash"
Stash park in Avoriaz is a unique concept, as it is the first ecological snowpark in Europe! The Stash is 100% natural and is built on ungroomed slopes, which means they are fighting to counteract some of the adverse effects the ski industry has on the natural environment. They also have an epic tree run which makes you feel even closer to nature!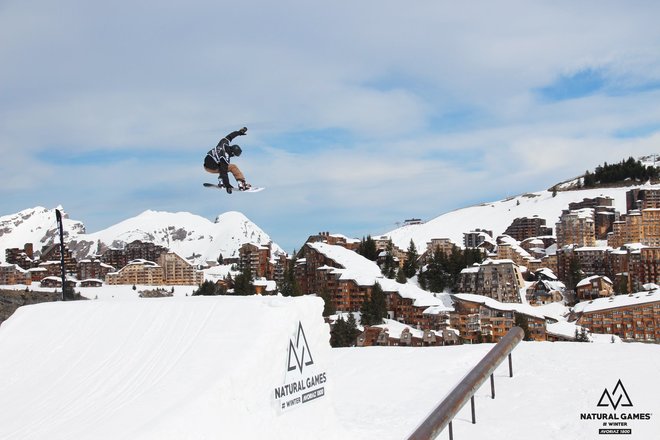 Photo credit: Avoriaz 1800 Facebook
Zermatt "Gravity Park"
Zermatt Gravity Park is an amazing spot, surrounded by the most inspiring mountains and sensational views. This park is certainly not for the faint-hearted, especially as you have to ride above the park to get to the top of the glacier. However, this provides the perfect opportunity to visualise your line on the giant jumps or in the rail park. The park is built for intermediate and professionals more than the beginners. There is a rail garden with 8 rails that you can try, as well as plenty of creative and innovative features. Want to try a hand drag? Give it a go on their tipy-style features too!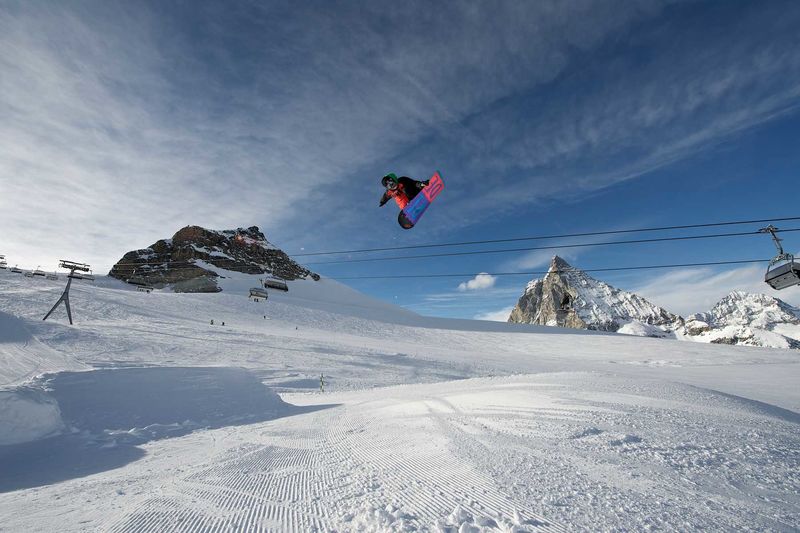 Photo credit: Zermatt Facebook
Saas-Fee "The Morenia Freestyle Park"
Morenia snowpark in Saas-Fee is a perfect spot for beginner snowboarders and skiers. With 2 lines, it is ideally suited to those wanting to build on their skills set. The kickers have gentle take-offs and nice forgiving landings, while the boxes and rails offer an easy start to build your confidence. Pro riders may not have as much to do but at least it provides the perfect backdrop to try some cool and unique tricks. Watch out for all the ski schools and cute baby skiers showing you how it's done!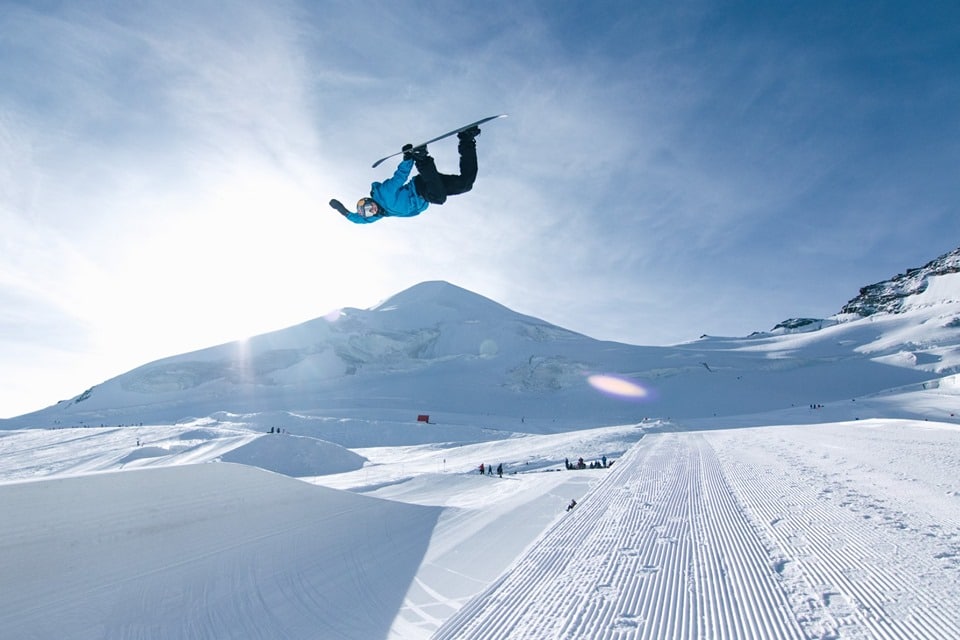 Photo credit: Saas-Fee website
Laax
Laax snowpark is an institution! Where, from the very early season to the late spring, the park is packed with pros from around the world, aspiring riders and friends challenging one another. If you are looking to perfect your freestyle and slopestyle skills, there is no better place. Laax is also where you will find the biggest halfpipe in the world and pro kicker line for the Olympics, which is an experience in and of itself! The Laax shapers are trailblazers as well, building things we couldn't have even imagined. It's an unmissable stop on a Swiss snowpark adventure.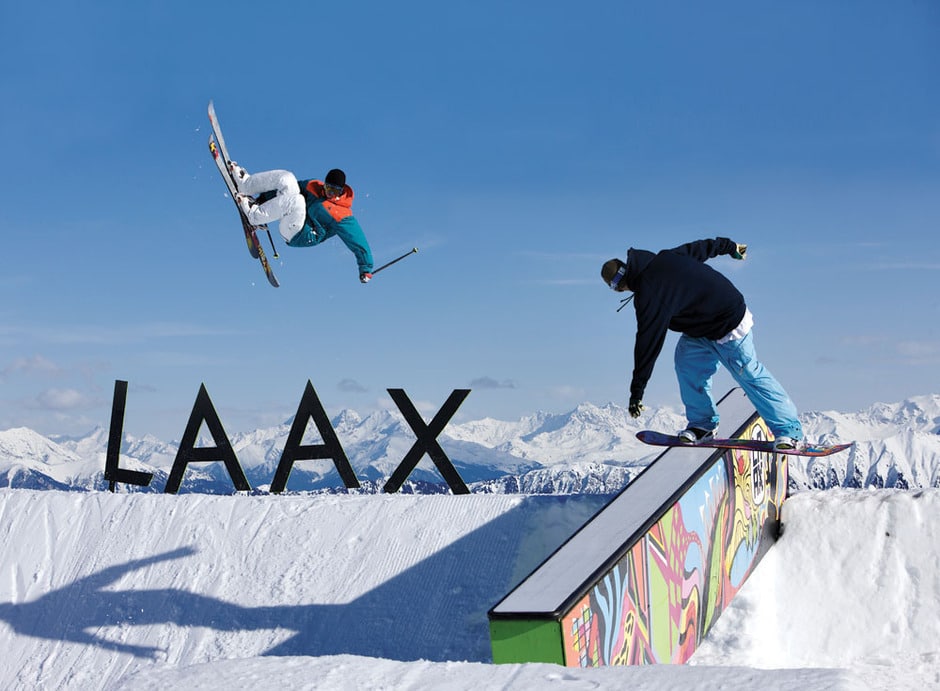 Photo credit: Laax website
Cervinia "Indian Park"
Cervinia's Indian Park is a little gem of freestyle spot hidden in the Aosta valley. Recently the Indian Park partnered with Nitro snowboards meaning more features, snowboard tests, giveaways and comps. The runs are smooth and well maintained, and the box and rails are creative. Plus if you manage to get someone to take pictures for you, you can perfectly place the Matterhorn in the background. If you time it right, you could be jumping over the famous Toblerone mountain!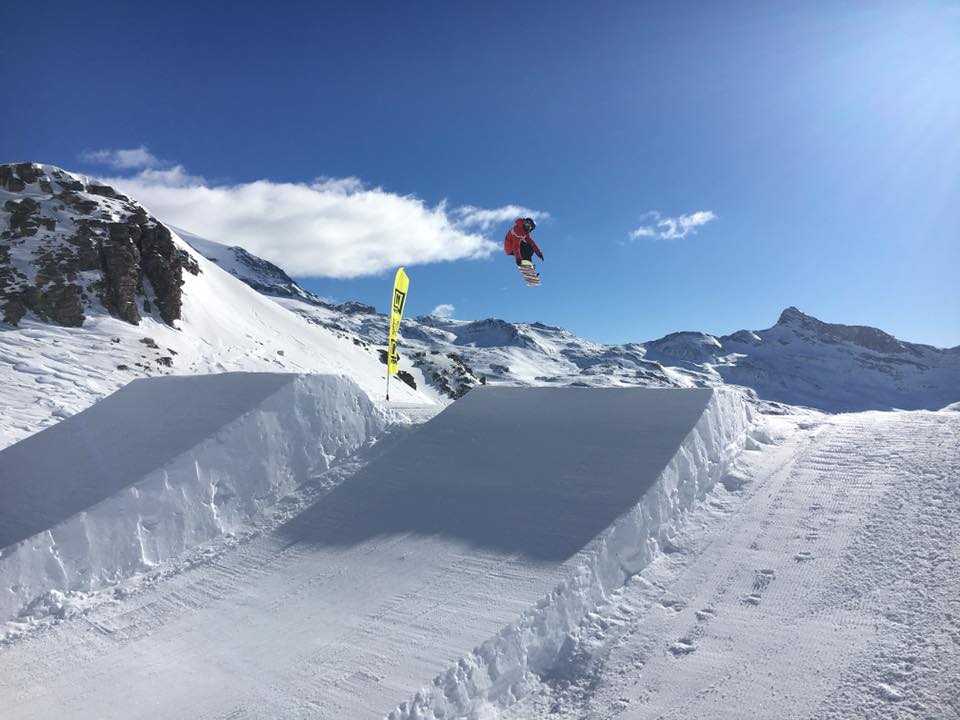 Photo credit: Indian Park Facebook
Those are our picks for the top 10 Snowparks in Europe, with help from Ridestore magazine. We hope that you found this list helpful, and that you now feel more confident in which Snowparks are out there and where to choose for your next park destination, perfectly suited to your skills!
Give one of our ski specialists a call now on 020 7801 1080 and we can help organise your perfect ski or snowboard holiday in the best resort for you! Don't forget to check out Ridestore magazines article to see their Top 50 Snowparks In Europe for this season!
Recent Posts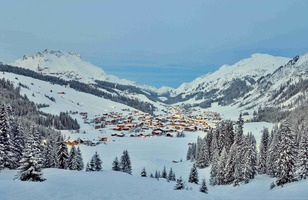 Elizabeth Willis | 10 February 2020 | Ski Resorts
With just a few days left until Valentines Day, we've collected our most roma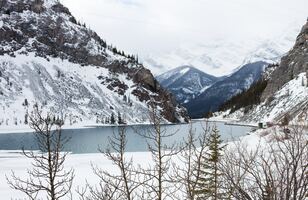 Elizabeth Willis | 04 February 2020 | Ski Holidays
Did you know that as well as booking ski holidays to the Alps, we also book s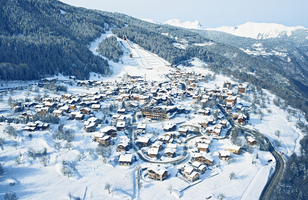 Elizabeth Willis | 30 January 2020 | Ski Resorts
Sitting at 1,300m altitude, https://www.alpineanswers.co.uk/ski-reso