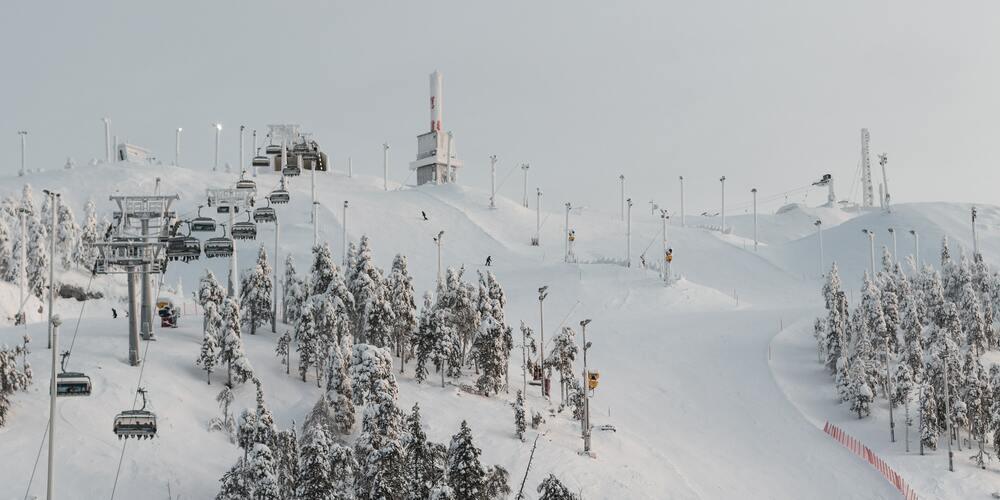 Top 10 Largest Ski Areas in Europe
Elizabeth Willis | 05 October 2020 | Ski Resorts
If you love waking up for first lifts and packing as many ski-miles as you can into your day, you'll want to be spending your holiday in the largest ski resort you can! Almost all of our most popular ski resorts make it into the top 10 largest ski areas in Europe, so you're sure to find somewhere that fits your ski style perfectly. These large ski areas link together lots of vibrant, exciting ski resorts, so even if everyone in your group doesn't want to ski every run possible during the week, there's plenty to keep everyone happy!
Counting down from 10, here are the largest ski areas in Europe:
10. Saalbach/Hinterglemm 'Skicircus' - 270km
Although its not currently one of the most popular areas with British skiers, the Skicircus region is something of a hidden gem. Perhaps not for long though, as it's definitely increasing in popularity year on year. With mostly blues and red runs, its a fantastic area for intermediates or beginners looking to give themselves a challenge!

See the Hotel Saalbacherhof in Saalbach
9. SkiWelt - 288km
Another one of Austria's best kept secrets, the SkiWelt region is also increasingly catching the eyes of British skiers. The huge ski area is typically less crowded than the big name resorts, but there's still plenty of excitement and atmosphere in the many resort towns. Our favourites are Ellmau and Soll.

See the Hotel Postwirt in Soll
8. Tignes/Val d'Isere - 300km
Easily one of the top 3 ski resorts for our clients every year, Val d'Isere shares a massive ski area with Tignes. Both resorts boast two of the most vibrant and bustling centres, and more restaurants, bars and shops than you could even hope to visit in a week. And with skiing up to 3,456m on the glacier, its no surprise this is widely considered one of the best ski areas in the world!

See our chalets in Val d'Isere
7. The Arlberg - 303km
The Arlberg is definitely the most famous ski area in Austria for British skiers, and its easy to see why. With 303km of slopes to enjoy, along with 200km of itinerary routes and some of the world's best off-piste skiing, you'll be spoilt for choice where to ski each morning. In terms of accommodation, the partiers head to St Anton and those after a bit of luxury choose Lech. For a more cosy and traditional Austrian ski experience, why not try St Christoph or Stuben? And for quickest access to the quietest slopes in the area, we recommend staying in Zurs!

See our chalets in St Anton, or our hotels in St Christoph and Lech
6. Les Sybelles - 310km
France's fourth largest ski area links up 6 pretty ski resorts with an amazing 310km of piste. Relatively undiscovered by the British market, Les Sybelles is a great area for beginners and intermediates. However, it might be hard for experts to find any slopes that really offer up a challenge.
5. Matterhorn - 322km
The Zermatt-Matterhorn ski area sits at number 5, with 322km of skiing to explore. Connecting Swiss Zermatt with Italian Cervinia, the area perfectly combines stunning mountain scenery, great skiing and exciting resort life. The slopes are as snow-sure as you can get, with skiing up to 3,899m. Best of all, you'll spend your holiday under the shadow of the famously beautiful Matterhorn peak.

See our chalets in Zermatt
4. Via Lattea - 400km
The Via Lattea ski area sits just 12km off a spot in the top 3 largest ski areas in Europe. It's surprisingly not more popular with British skiers, as there's 400km of ski slopes to enjoy, all the way up to 2789m. The majority of the terrain is red, so its a fantastic area for intermediates and beginners looking to improve.
3. 4 Vallees
Cruising into third place with a massive 412km of ski slopes, the 4 Vallees region is Switzerland's largest ski area. The largest and most vibrant resort, Verbier is ever a popular choice for our clients. With skiing up to 3330m, and a world-class reputation for off-piste terrain, it's easy to see why Verbier is a firm favourite of many skiers.

See our chalets in Verbier
2. Portes du Soleil - 426km
The huge Portes du Soleil region takes the silver medal as Europe's second largest ski area. Although the local tourist office claims 650km of skiing (which would make it the world's largest area by 50km), an independent study measured 426km of slopes. Either way, there's plenty to keep you busy for a week!
Linking Morzine, Avoriaz and Les Gets in France, the slopes stretch over to Champery and Les Crosets in Switzerland. The resorts are easily accessed by road; the closest is an 8 hour drive from Calais, or just 1 hour from Geneva airport.

See our chalets in Morzine, Les Gets and Avoriaz
1. The Three Valleys 600km
With an incredible 600km of ski slopes, the Three Valleys gets the top spot as largest ski resort in Europe. In fact, its the largest interconnected ski area in the world! It will come as no surprise that it links three world-class ski resorts: Val Thorens, Morzine and Courchevel. You could spend a week in each, and still probably not ski every slope the Three Valleys has to offer.

See our hotels in Val Thorens, and our chalets in Meribel and Courchevel
Recent Posts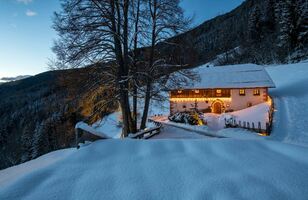 Simon Hoskyns | 10 November 2020 | Ski Chalets
Plenty of clients look at remote ski chalets in the Alps for their winter hol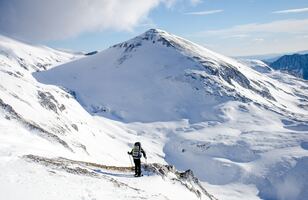 Elizabeth Willis | 13 October 2020 | Ski Resorts
As most people only take a couple of ski holidays a year at the most, you wan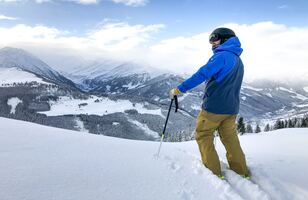 Elizabeth Willis | 29 September 2020 | Ski Holidays
Whilst we are confident there will be a ski season this winter, the uncertain