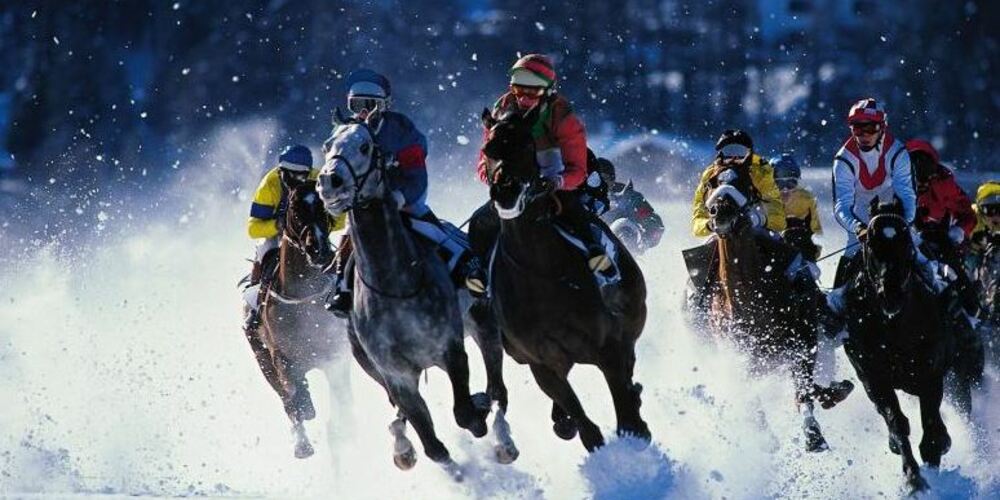 Ski St Moritz
Elizabeth Willis | 10 October 2019 | Ski Resorts
Found in the Engadin Mountains close to the Italian border, St Moritz was the world's first all-round winter sports resort. Positioned at the base of the Piz Nair Mountain, on the shores of a large frozen lake, it is one of Switzerland's most luxurious ski resorts, with an expensive and classy reputation. It is known as a destination for the rich and famous to enjoy their luxury winter holidays, and celebrity visitors have included everyone from Audrey Hepburn to John Lennon, from the communist revolutionary Vladimir Lenin to Brigitte Bardot! It was also used as a location in the James Bond movies The Spy Who Loved Me (1977) and A View to a Kill (1985).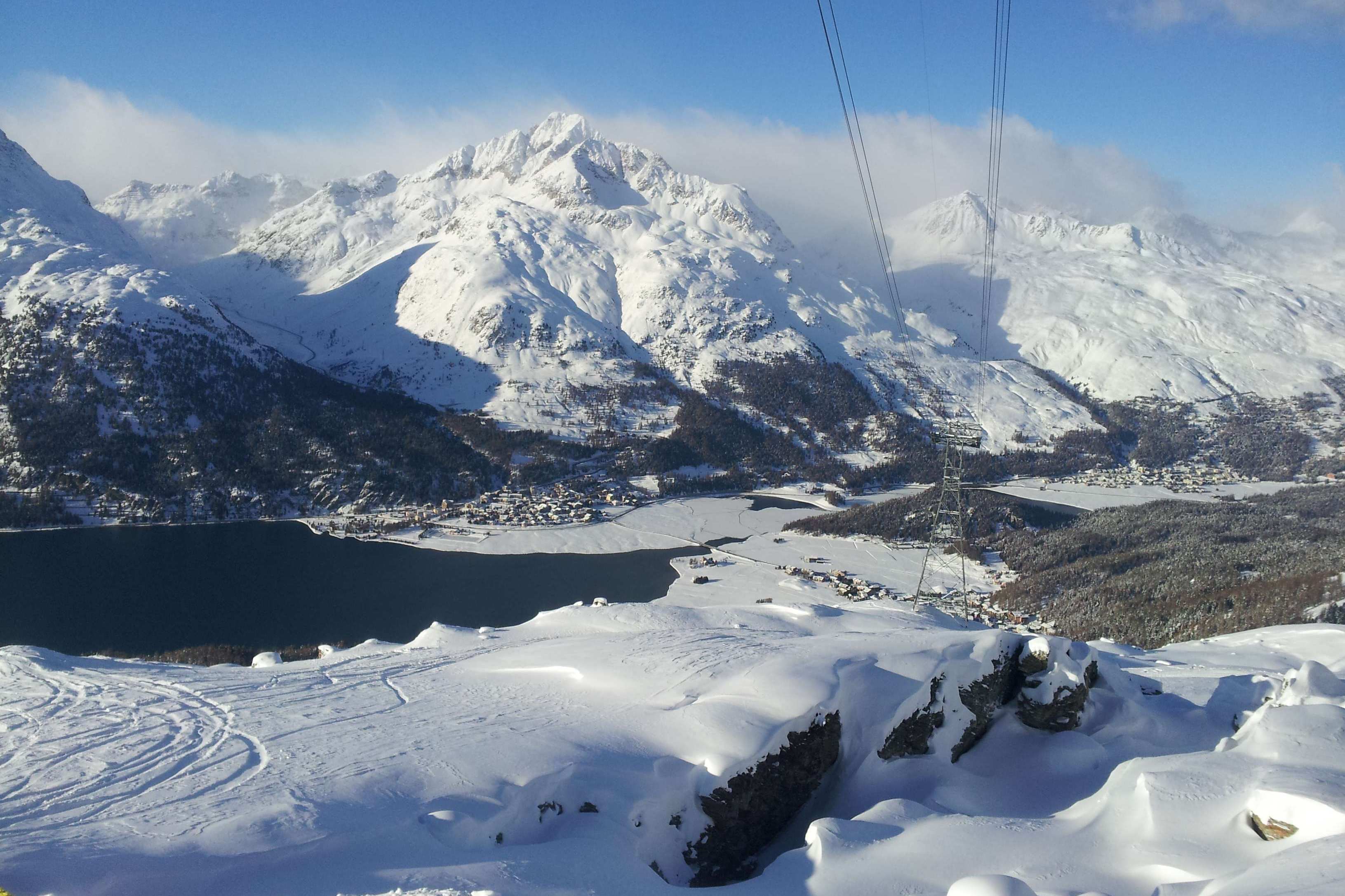 Although it's not the best option for those looking for a budget ski break, there's still a lot for everyone to enjoy in St Moritz. Despite its prestige reputation, the town has a relaxed and friendly atmosphere. There are lots of delicious gourmet restaurants in St Moritz, including 5 with Michelin stars and plenty of designer boutiques to browse. Alongside the excellent skiing, there is also an abundance of exciting activities to enjoy off the slopes. If you're looking for something different to do on your ski holiday, St Moritz is the place to go!
St Moritz is a 2.5-hour drive from Zurich airport. However, we recommend getting the train to resort from Zurich instead. Although this is the longer option at 3.5 hours, the journey is incredibly scenic and offers a fantastic, relaxing start to your holiday.
Skiing
The skiing in St Moritz is spread across 3 main areas, although these are unlinked. There is over 300km of groomed pistes to enjoy, accessed by 42 lifts. There are a few good beginner areas alongside some great advanced terrain, and snow-sure slopes at up to 3300m altitude. Most of the runs are long and wide, and generally fairly empty. Lift queues are almost non-existent here, even in peak weeks! However, the resort's altitude does mean that there are few tree-lined runs to shelter on when the weather turns. This is rarely an issue in St Mortiz, with its 300 days of sunshine a year! There are some great off-piste opportunities that can stay untracked for days. The resort is also a popular place for cross-country skiers, with the frozen lake offering the perfect place to refine your technique. For those interested in getting some tuition, there is a range of good ski schools to choose from, although most people in St Moritz opt for a private guide.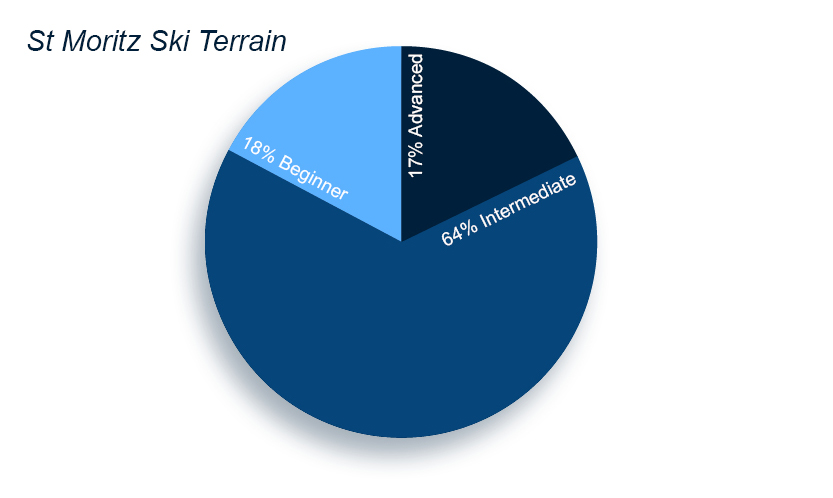 Corviglia
The closest and most accessible slopes to St Moritz are in Corviglia, on the Piz Nair mountain. With 155km slopes, which are mostly long, wide blues and reds, it perfect for intermediate skiers. Further up the mountain, there are a few more challenging black runs, particularly the legendary Hahnensee piste with fantastic views of the valley and lake. There is also a great snow park here with 30 obstacles. Corviglia can get busy on the weekends when the St Moritz locals head out, so it is best avoided then.
Corvatsch
On the other side of the valley to St Moritz is the Corvatsch area. There is 120km of piste here, with plenty of gentle reds and blues. The snow conditions are usually great, with lots of soft, powdery snow typically lasting well into April. The area tops out at 3303m, with skiing on the Corvatsch glacier, and even the black runs are wide and not too steep. There are more amazing, panoramic mountain views to be enjoyed here too! On Friday evenings, you can stay out on the slopes as late as 2am, skiing back into St Mortiz down a fully illuminated run.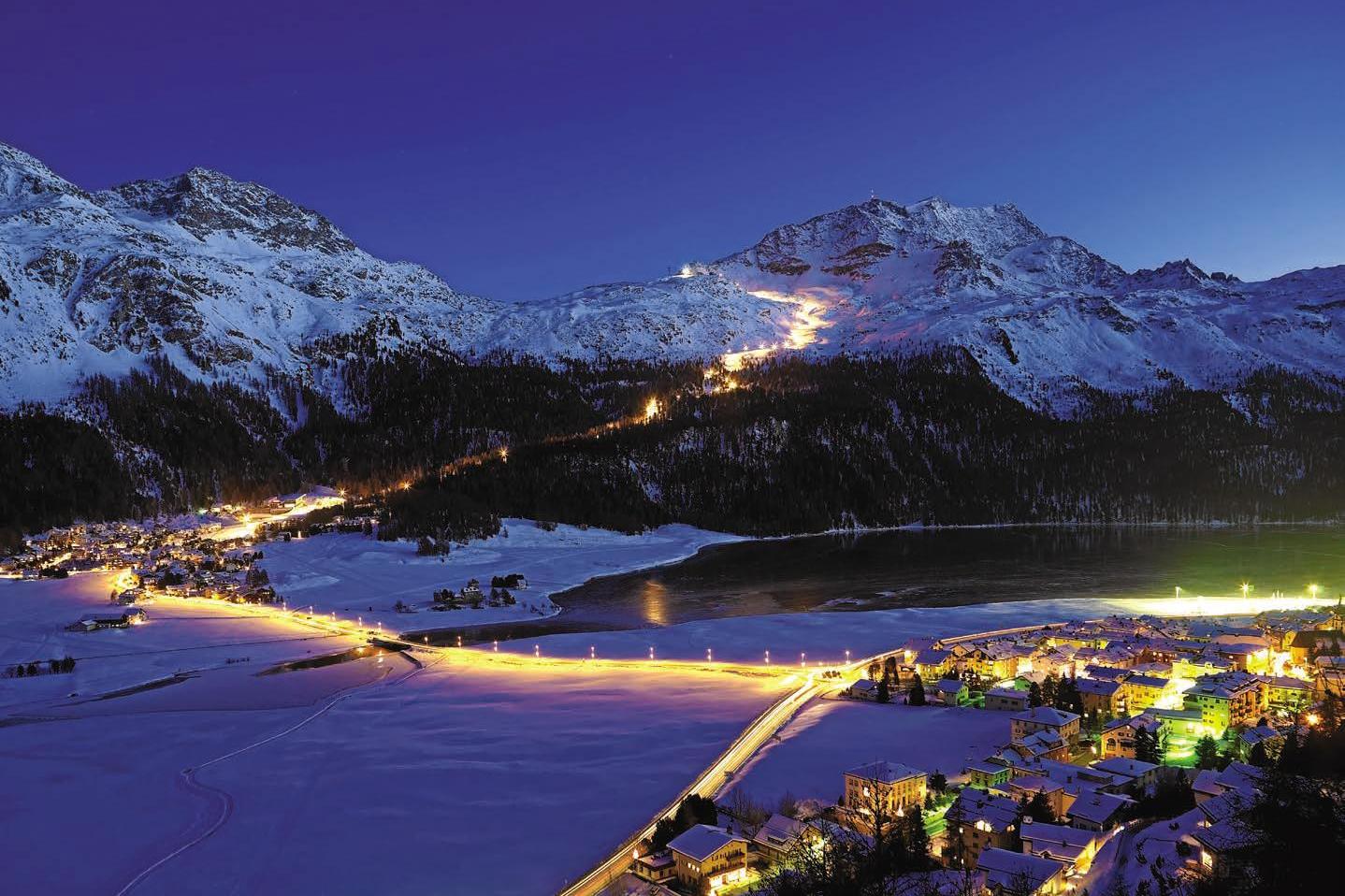 Diavolezza-Lagalb
30 minutes away on the bus is the linked areas of Diavolezza and Lagalb. The skiing here is steeper and mostly north-facing so the snow conditions are excellent. If you hire a guide, you can descend down the Morteratsch Glacier – this is the longest glacier run in Switzerland at 10km long, with a vertical drop of over 1100m. There is also the opportunity to do some full-moon skiing here if you're in St Moritz at the right time of the month!
Accommodation
St Moritz is a large town split into 3 distinct areas: St Mortiz Dorf, St Moritz Bad and Celerina. It pays to be mindful about location when considering accommodation options, as they are spread over a large area. St Moritz Dorf is the place to stay for an authentic experience and access to the town's best bars and restaurants. There are lots of opulent hotels and chalets in this area if you're looking for luxury. Our favourite St Moritz hotels are the Cresta Palace, Hotel Kulm and Hotel Steffani. Celerina, affectionately known as 'Little Milan' due to its popularity with Italians, makes a good alternative for better value accommodation options, including some self-catered apartments.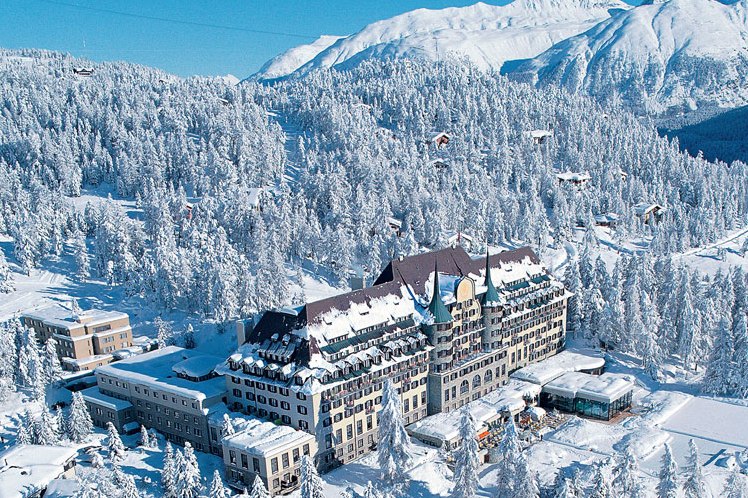 Après and Nightlife
Although maybe not as wild as Zermatt and Verbier, St Mortiz still has an exciting apres scene. Our favourite is the famous Roo Bar; sit outside on the sunny terrace (blankets are handed out on colder days) and enjoy a special Hauser mulled wine. For later in the evening, there is also a vibrant nightlife scene. There are options for everyone, from Bobby's Pub with its bar games and over 20 international beers, all the way to the strictly private Dracula Club. Visiting the flashy King's Club, found in the 5-star Badrutt's Palace Hotel, could see you partying alongside the celebrity clientele to the world's biggest DJs (if you follow the strict dress code). Alternative, you could have a drink in the world's largest whisky bar at hotel Waldhaus am See. If you're feeling lucky, you can attempt to win your millions in the casino.
Off-Slope Activities
St Moritz is also the home of many alternative off-slope activities, there's definitely enough to keep non-skiers entertained. The town has a buzzing atmosphere, with plenty of shops and cafes to discover. Why not enjoy an afternoon tea one day?
There are lots of winter-specific things to do here as well. Alongside the usual ski resort staples of ice skating, tobogganing and curling, you can try something a bit different, like a horse-drawn sleigh ride to driving a snowcat. For a more relaxed day on the mountain, there are over 150km of winter walking and hiking routes available to wander in St Moritz. One of our favourites is the sunny path up to the El Paradiso mountain restaurant.
The Cresta Run
St Moritz is the home of the world-famous Cresta Run tobogganing track. The 1,212m run is created from scratch every year. As it is a skeleton run, Riders lie face down, sliding down the course head-first and wearing special boots to brake and steer. During your stay in St Moritz, you can pay to experience the Cresta run yourself, and its one of our favourite things to do in St Moritz!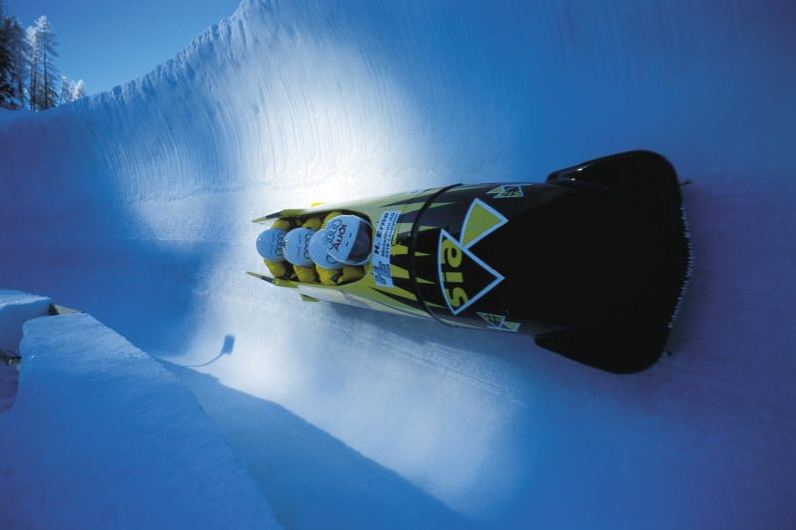 The Cresta Run is not to be confused with the Olympia Bob Run. The Olympia is the world's first and only naturally-refrigerated bobsleigh track the Cresta run is a skeleton run). You can also take a ride down the Olympia course in a four-man bobsleigh – you can take a friend, and ride alongside a driver and a brakeman.
Events
St Moritz is the setting for many exciting winter sports events. It hosted the Winter Olympics in 1928 and 1948, and the FIS Alpine World Ski Championships 5 times, most recently in 2017. It also hosts the annual Engadin Skimarathon, which is the largest cross-country race in Switzerland. It generally takes place in January and has up to 13,000 entrants. Out on the frozen lake, the Snow Polo World Cup is held in January, and the famous White Turf horse race later on in February. Throughout the season, there are lots of other events held out on the lake, including cricket, polo games and greyhound and horse racing. For the foodies, there's a Gourmet Festival every January which showcases the best in fine dining.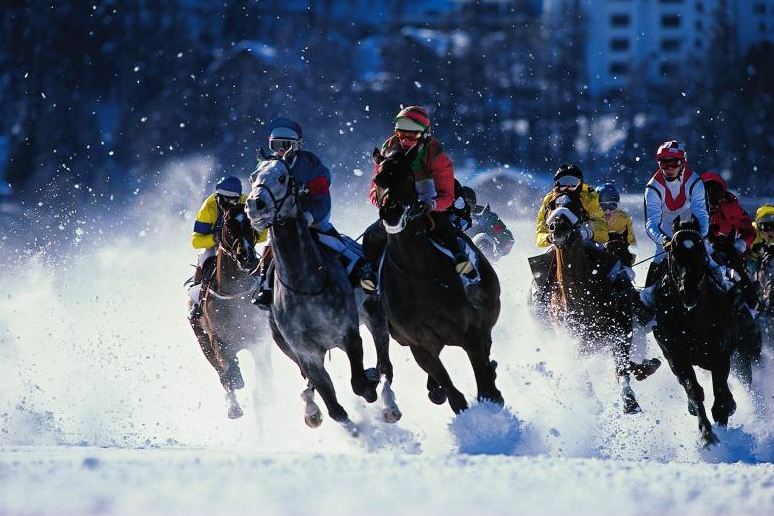 St Moritz is a fantastic option if you like a more glamorous ski resort, and like to mix your skiing with VIP spotting. If you'd like to hear more about St Moritz, or you're considering booking a trip soon, give us a call on 020 7801 1080. If you'd like some more information on the resort itself, you can read our St Moritz resort guide.
Recent Posts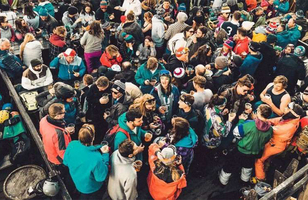 Elizabeth Willis | 17 January 2022 | Ski Resorts
For many of us, what we get up to off the slopes is just as important to our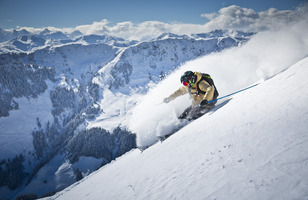 Elizabeth Willis | 14 January 2020 | Ski Holidays
A daily routine of commuting, sitting at a desk, and relaxing in front of the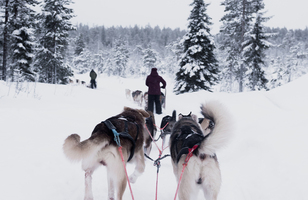 Elizabeth Willis | 09 January 2020 | Ski Resorts
It's increasingly popular for non-skiers to join their skiing and snowboardin