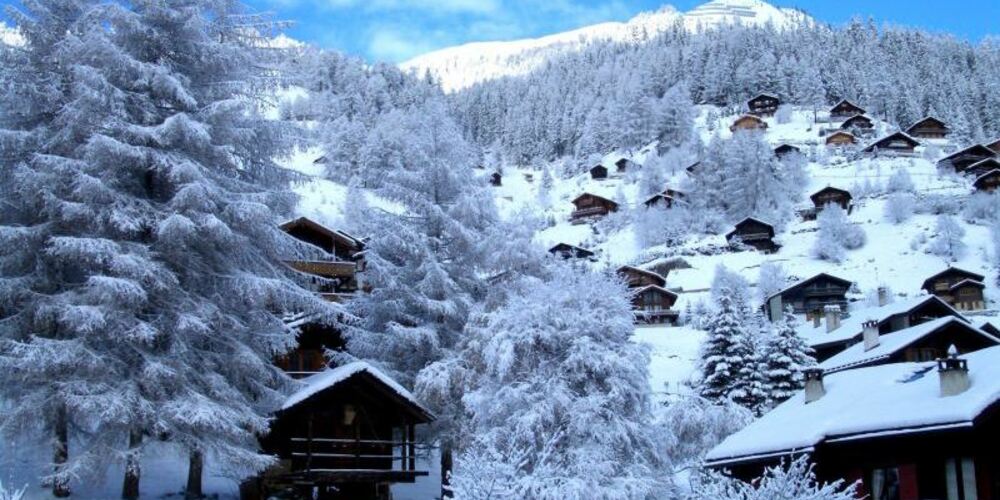 Grimentz is Anything but Grim
Alice Howard | 08 January 2013 | Ski Resorts
Back in December 2011, I was fortunate enough to travel to Grimentz, in the Val d'Anniviers region, in order to take a look at a couple of the chalets that we feature on our website. I had heard the skiing in the area was pretty good, but what I had not anticipated is that Grimentz is delightful! Due to its unfortunate name, and perhaps because of a lack of knowledge about the area, Grimentz was not top of my list of places to go. I was, however, so very pleasantly surprised. The ski area is much larger than I imagined with plenty of scope for some fantastic off-piste and the town itself is truly charming. Here are my 10 reasons why Grimentz is delightful…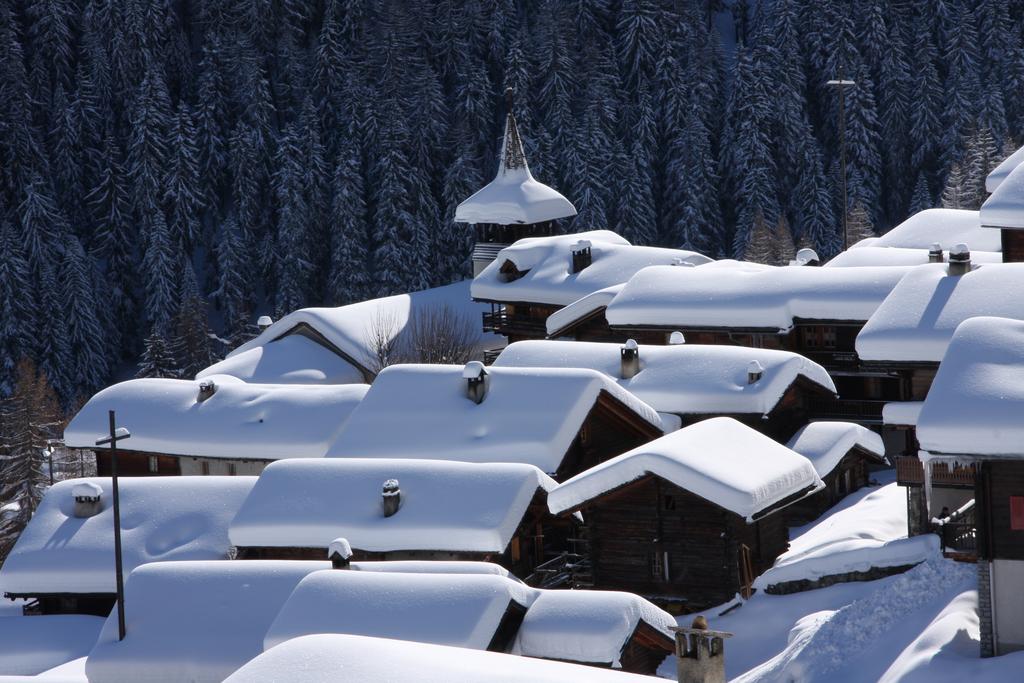 1) The Skiing
I may be slightly biased; I was in Grimentz on one of the first weekends of the season, meaning there was hardly anybody else on the mountain. Couple this with heavy snowfall throughout the previous week and blue skies and I was in heaven. The potential for off-piste skiing in this area is immense if the first weekend of the season was anything to go by. If you are a keen off-piste skier you will not be disappointed.
2) The Village
The village is truly charming! Imagine cobbled streets, ancient chocolate box chalets (some of which are over 400 years old!) and spectacular scenery. Lovely traditional buildings, tiny old barns (mazots) and wine cellars abound. We were lucky enough to be invited into one of these 'Caves', and if you get the opportunity it is not to be missed. Many house the owner's prized selection of wines, and traditionally this is where the residents of Grimentz went to while away their evenings – in the absence of any bars etc.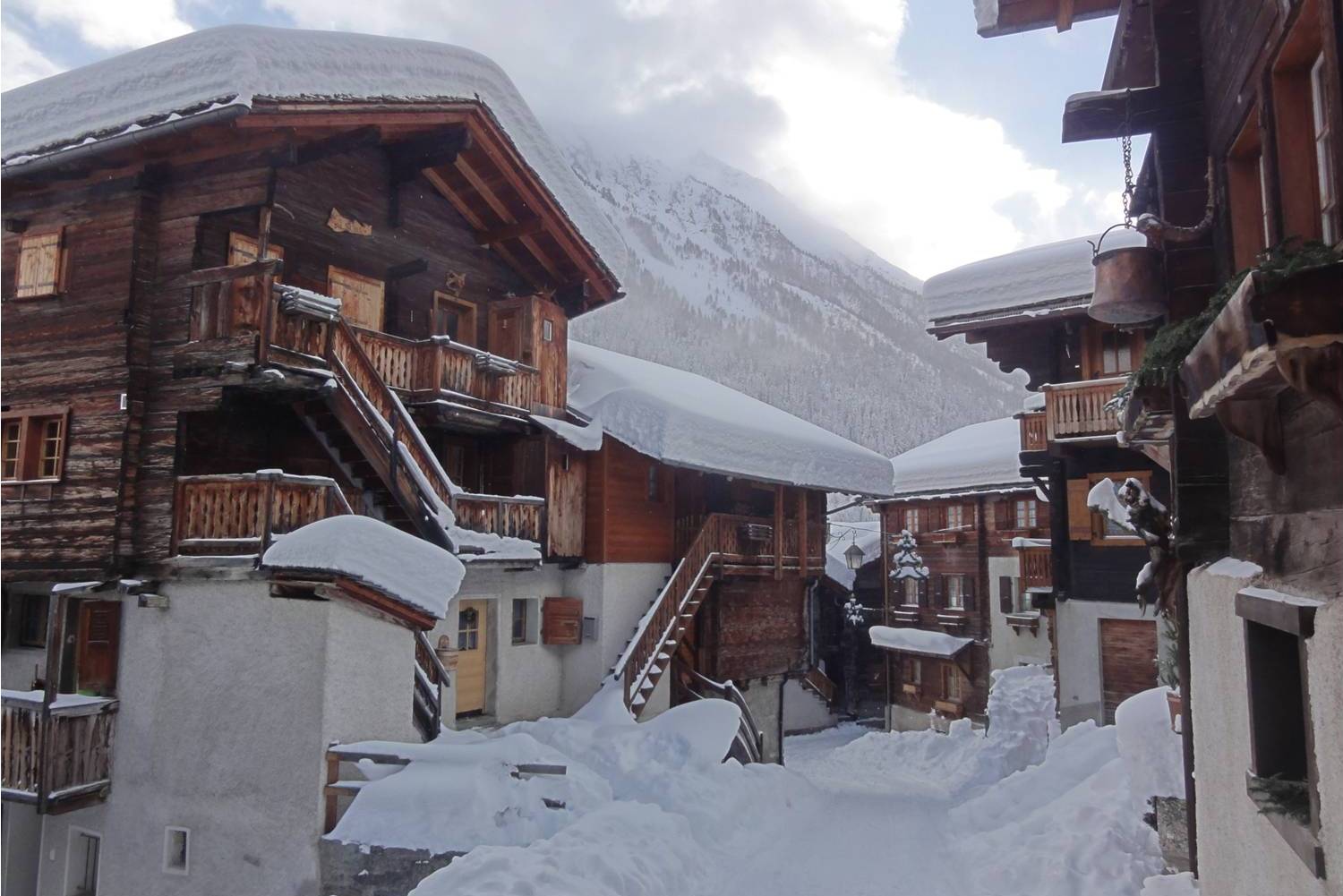 3) Zinal
Just a couple of minutes up the valley, the equally charming ski resort of Zinal has plenty to offer. Similarly, attractive chalets and ancient buildings transport you to a more relaxed way of life. The skiing in this part of the valley is again biased towards the expert, with plenty of off-piste to explore but not so much on the piste. However, what Zinal does have to offer in terms of pistes is very pleasant and you will rarely encounter any busy slopes or queues. This is a charming village – and there is no better place to spend your time here than in the Chalet Edelweiss, where the enthusiasm of Penny and Eric (the British owners) for this fantastic little resort will no doubt rub off.
4) Easy Transfer from Geneva Airport
No one likes a lengthy transfer and the Val d'Anniviers could not be more convenient. You can either hop on the train from Geneva airport and get your chalet hosts to pick you up from Sierre (just one and half hours away), or it is a simple two-hour drive from Geneva Airport all the way to any of the Val d'Anniviers resort villages (St Luc, Zinal or Grimentz).
5) Lack of British
It's rather nice and refreshing to enjoy a traditional Swiss mountain village without the constant patter of English voices on the chairlift behind you. The Val d'Anniviers is definitely still in the undiscovered stage so get there quickly and enjoy it before everyone else does too!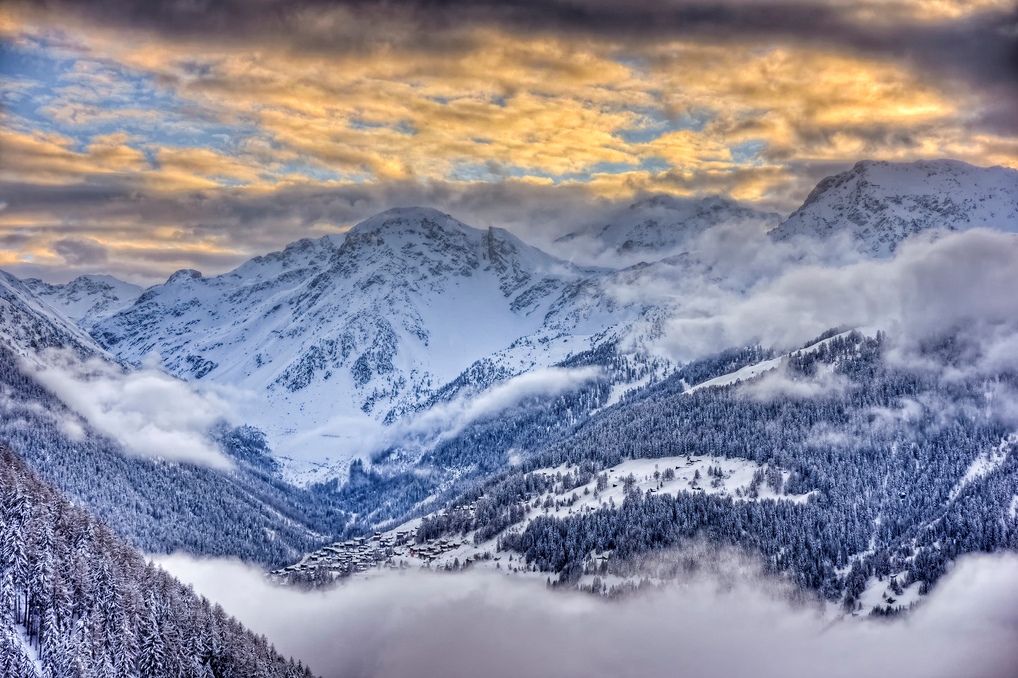 6) Value for Money
For the above-mentioned reasons, all resorts in the Val d'Anniviers have remained good value. Prices have not been buoyed by wealthy English and Russian tourists descending in peak weeks and as such, despite the Swiss franc, prices remain reasonable.
7) Delicious Valaisan food
The Valais is the only place where raclette cheese has been made for centuries without alteration. Combined with potatoes, lardons, onions and cornichons, this is the perfect recipe for a satisfying, hearty mountain meal. I ate such simple but delicious local mountain food whilst staying in Grimentz, the Croute and fondue were particular favourites.
8) Snow-Sure
With the top station at just under 3,000 metres, and the North and East facing slopes keeping the snow in good condition, this is an ideal resort for the beginning and the end of the winter season. They have fantastic snowmaking facilities that keep the lower slopes in good condition right through to the end of the season in late April.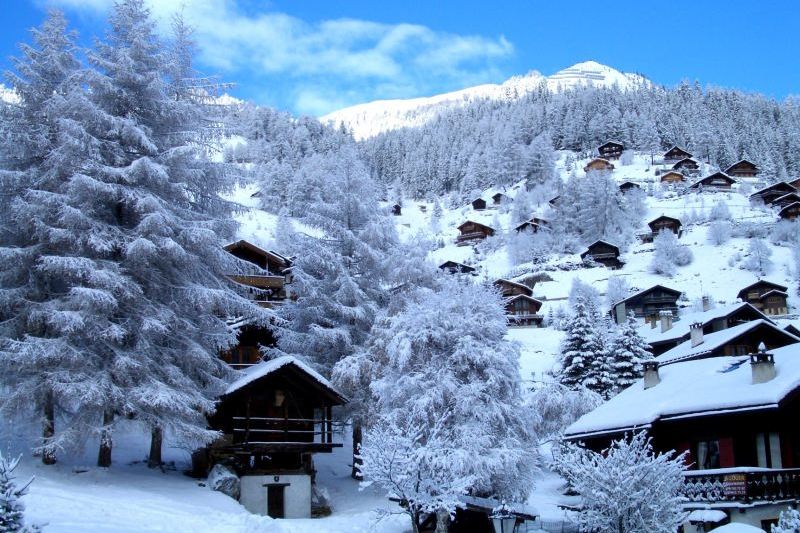 9) Good Value Lift Pass
The Grimentz lift pass costs less than £110 for six days and also gives free access to Zinal, Vercorin, Chandolin and St. Luc. Together, the four ski areas provide over 220 km of pistes, huge areas of off-piste and ski touring terrain and stunning scenery. Not bad for a lift pass which is half the price of many French resorts!
10) Grimentz is Delightful and Unforgettable
I was there for just 3 days at the beginning of the season, and it certainly left its mark. This is, without doubt, a resort and region that I want to go back to with a little more time to discover what else it has to offer!
Have we convinced you to ski Grimentz? Click here to see all of our chalets in Grimentz.
Recent Posts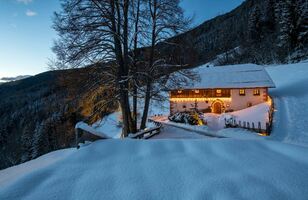 Simon Hoskyns | 10 November 2020 | Ski Chalets
Plenty of clients look at remote ski chalets in the Alps for their winter hol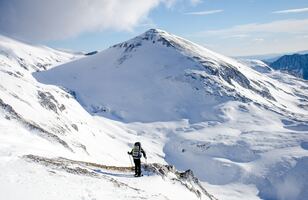 Elizabeth Willis | 13 October 2020 | Ski Resorts
As most people only take a couple of ski holidays a year at the most, you wan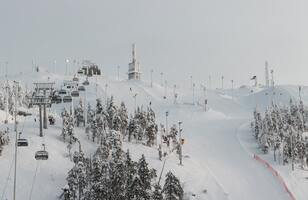 Elizabeth Willis | 05 October 2020 | Ski Resorts
If you love waking up for first lifts and packing as many ski-miles as you ca