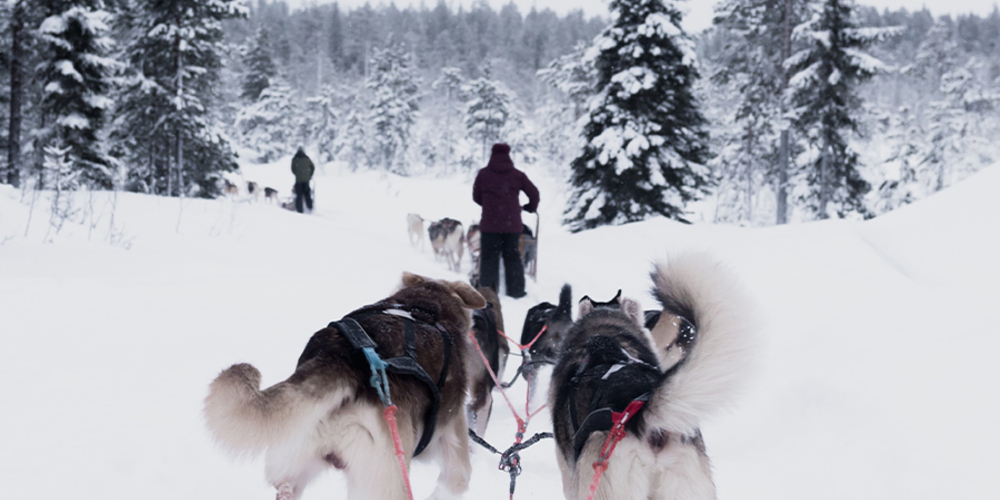 Best Ski Resorts for Non-Skiers
Elizabeth Willis | 09 January 2020 | Ski Resorts
It's increasingly popular for non-skiers to join their skiing and snowboarding friends and family members on winter holidays to the Alps. Whilst you might be concerned about having nothing to do when everyone is out on the slopes, many resorts actually have a wide range of interesting activities to enjoy both on and off the mountains. There's everything from relaxing horse-drawn sleigh rides and gentle winter walks, to paragliding, ice climbing and ice diving. We've picked out our top ski resorts to visit as a non-skier, and our favourite activities to do in each!
Our Top Ski Resorts for Non-Skiers
Chamonix
Chamonix is one of France's most beautiful resorts, thanks to its incredible mountain scenery. Close to some of France's most famous mountains, including Mont Blanc and the Aiguille du Midi, it is a place of pilgrimage for advanced skiers looking for amazing off-piste.
It's also an excellent place to visit for non-skiers, as there's plenty to keep you interested aside from skiing. Try one of the many winter activities on offer, including ice climbing, mountaineering, snowshoeing, trail running, ice skating, hiking and husky sledding! If you want to see the views, take the 20 minute trip up the Aiguille du Midi gondola, and take in the scenery of the Alps from 3,842m! Once you're up there, see if you can manage to get to the end of the Aiguille du Midi Skywalk, with its 3 glass walls, suspended above 1000m of empty air.
Alternatively, you can take the lovely little red train up to the Mer de Glace (the Sea of Ice). There's a beautiful ice grotto, Glaciorium museum and a restaurant/cafe/bar with amazing views. Or take a day trip to the medieval lakeside town of Annecy. Chamonix also has a lovely Saturday morning market that's great to wander around.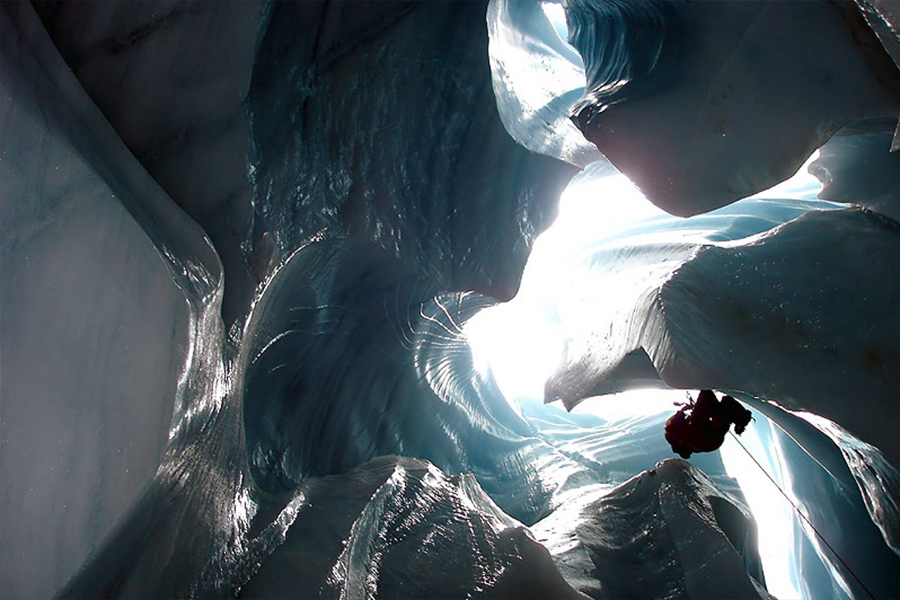 Kitzbuhel
'Glitzy Kitz' is one of Austria's most picturesque towns. With its medieval roots, cobbled streets and candy coloured buildings, it's kept a lot of its old alpine charm. The town is full of interesting shops to browse, from designer boutiques to local craftsmen selling handmade ceramics and wood carvings. Learn about the history of the resort at the Museum Kitzbühel, then hop on the lifts to enjoy the great apres scene along with your skiing friends!
There's plenty of winter activities for non-skiers to enjoy too, including indoor and outdoor ice skating, curling and hiking. Take a carriage ride around the beautiful Schwarzsee lake, or hire snowshoes for free from the tourist office. Up on the slopes, the 3.5km Gasiberg toboggan run is open every day and is floodlit in the evenings a couple of days a week.
The best time to visit Kitzbuhel for skiers and non-skiers alike is the week when the famous Hannenkahm Race is held in the resort. The atmosphere is electric, and you catch watch incredible skiers competing at their very best!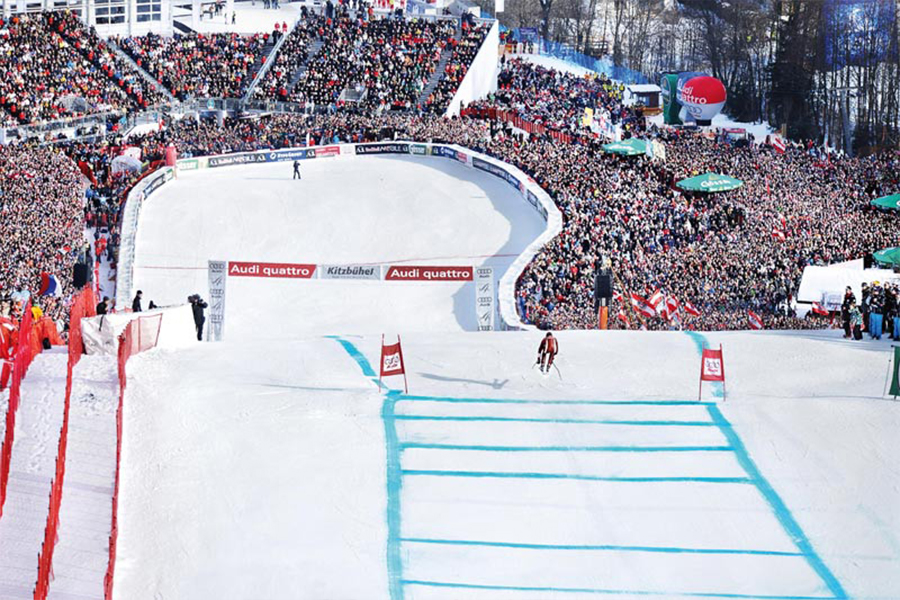 St Moritz
If you closed the ski area, most of the residents in St Moritz would hardly notice. Whilst skiing is popular here, it's a bustling town throughout the year, and there's lots to do off the slopes. The town itself has a large range of shops, restaurants, bars and nightclubs to explore. Enjoy afternoon tea in one of the hotels, or visit one of the spas with their mineral and mud baths.
Out on the mountains, there is 150km of winter walking paths and 180km of cross country ski tracks. Or you can try your hand at ice skating, kite sailing or the 4-man bobsleigh track.
There's also plenty going on at the beautiful Lake St. Moritz. When it freezes over, the lake is a popular place to walk, as well as hosting polo, cricket and curling tournaments! Other events include regular horse and greyhound races held on the ice, and the famous Engadin cross-country ski marathon.
If you prefer something more relaxed, you can take a horse-drawn carriage ride around the perimeter of the lake. You can also take an unforgettable train ride on the UNESCO listed Rhaetian Railway, or go wildlife spotting in the Swiss National Park.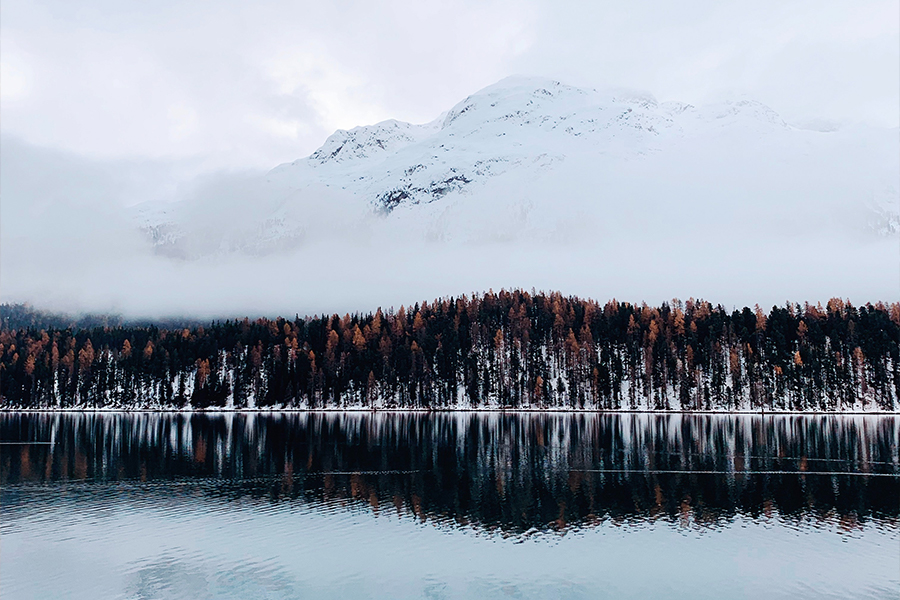 Cortina d'Ampezzo
Cortina is a popular holiday spot for city-dwelling Italians, and not just for the skiing! The central shopping street, the Corso Italia, is lined with designer shops and quirky boutiques alongside plenty of cafes, bars and restaurants. Enjoy delicious Italian food, espressos and prosecco whilst soaking up the traditional Italian village atmosphere.
There's lots of winter walking and hiking trails around Cortina, as well as snow-shoeing opportunities. The Olympic Ice Stadium has recently been refurbished and offers public ice skating on the retro 1950s skating rink, or you can give curling a go at the Cortina Curling Centre. For those looking for some adventure, there are also snowmobile safari tours, snowkiting or ice driving.
Alongside the snowsports, there is also an astronomical observatory, WWI tunnels in Lagazuoi and local castles to tour. You could take the Cortina Express bus to Venice for the day.
Zermatt
Zermatt is a fantastic resort for skiers and non-skiers alike, with its pretty town centre and amazing ski area, all under the shadow of the iconic Matterhorn mountain. Whilst everyone is on the slopes, non-skiers can enjoy browsing the shops and eating in the many excellent cafes and restaurants.
Out on the snow, there's ice skating, husky sledding, snowshoeing, ice climbing, ice hockey and paragliding. The Gornergrat toboggan run is also great fun for all ages. Have a drink in the Igloo Bar, which is completely carved from ice, or visit the fascinating local museum which tells the tragic story of the first attempted to reach the summit of the iconic Matterhorn.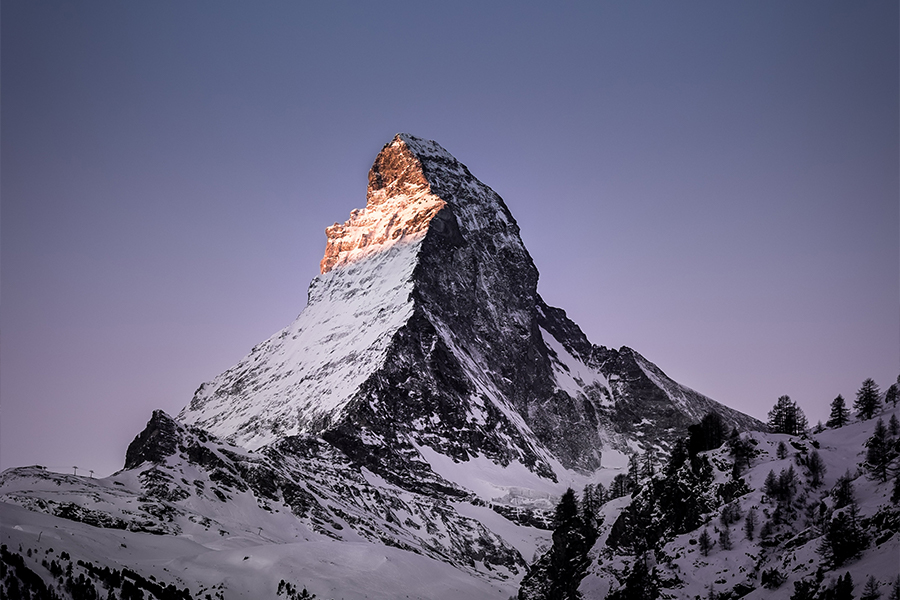 Cervinia
Across the Italian border from its glamorous Swiss neighbour, Cervinia offers a more affordable option for holidays than Zermatt. The village has a lovely, traditional Italian atmosphere and a range of bars, restaurants and shops to enjoy, all with incredible views of the iconic Matterhorn mountain. It's a great option for non-skiers to enjoy a relaxing getaway whilst their skiing friends and relatives are out enjoying the amazing ski area. There's a natural ice-rink with its own bar and sun terrace. Or take a cable car up the mountain, a visit Europe's highest ice caves at 4,000m altitude. Whilst you're up on the mountain, you can also visit one of Italy's highest villages, Chamois. The ancient village is only accessible by cable car, making it the only municipality in Italy not navigable by car.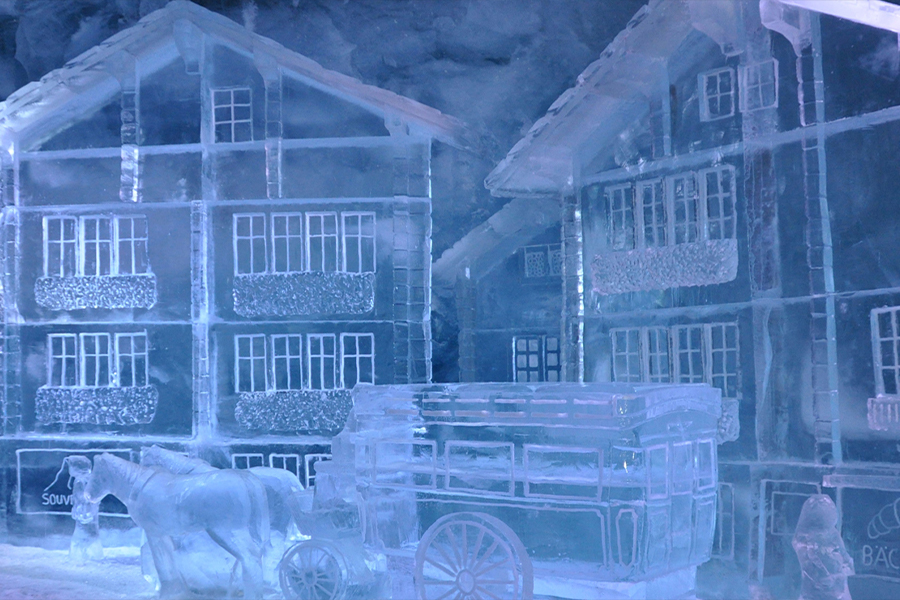 Photo credit: Cervinia Ski Paradise
Avoriaz
Avoriaz is France's only real car-free resort, making it a safe and relaxed village to explore as a non-skier. Like all big ski resorts, there's a great range of restaurants, cafes and bars to try in the town centre. There's also a great apres scene here, so join your skiing friends up at the mountain bars in the afternoons for some table dancing.
During the day, you can take a horse-drawn sleigh ride around the village, or watch one of the organised snowball fights and sumo wrestling competitions in the snow. The new tropical themed Aquariaz water park is great fun for all ages and features a range of pools, slides and water jets with currents at various speeds. If you've got the budget, you can also book an incredible helicopter tour and see the mountains from the sky!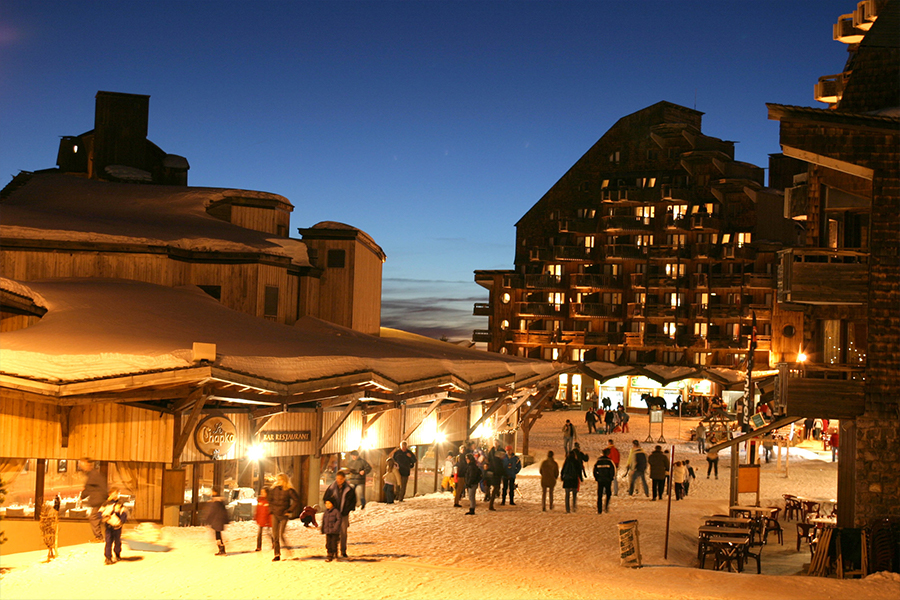 Val d'Isere
Val d'Isere is widely considered one of the world's best ski resorts, and it's also a great choice if you're travelling with non-skiers in your party! The resort itself is very pretty, with lots of great shops, cafes, bars and restaurants to try. It's also easy for non-skiers to jump on a lift and enjoy the amazing apres without skiing. Other activities include the BMW ice driving circuit in La Daille, dog sledding, ice climbing, hiking, snowshoeing and paragliding. The Aquasportif sports centre is also worth a visit, with its swimming pools, spa and fitness centre with a climbing wall, gym and a range of classes available.
If you'd like to get out and enjoy the fresh mountain air, go hiking along the beautiful Machet Valley trail. This walk takes you on a roundtrip of just under 4 miles (just over 6km), taking in the abandoned village of Le Manchet and a stunning frozen waterfall. To make the most of this route, head out around 11am, so the sun is shining on you for a majority of the walk.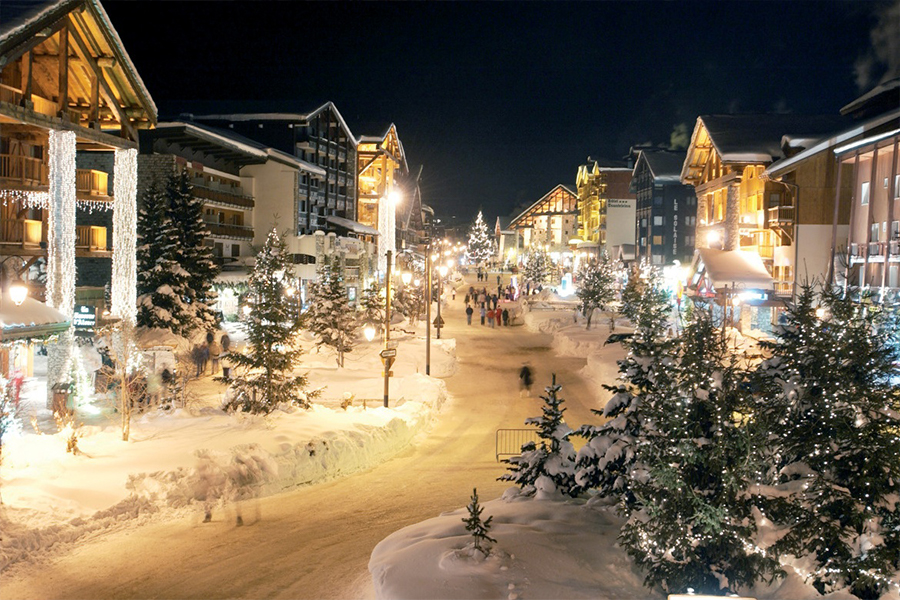 For those feeling extra adventurous, you can also go ice diving in the frozen lake in Tignes or ice climbing on the frozen waterfall.
Our ski holiday specialists are always on hand to help you organise your next ski holiday. They are experts at finding the best resorts and accommodation for your group, whatever your skiing ability, group size or budget. Give us a call now on 020 7801 1080, and let us take the hassle out of organising your next ski trip!
Recent Posts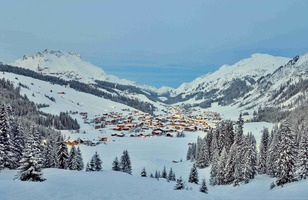 Elizabeth Willis | 10 February 2020 | Ski Resorts
With just a few days left until Valentines Day, we've collected our most roma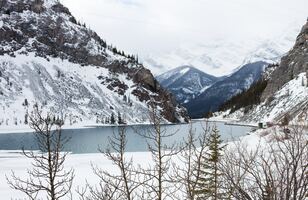 Elizabeth Willis | 04 February 2020 | Ski Holidays
Did you know that as well as booking ski holidays to the Alps, we also book s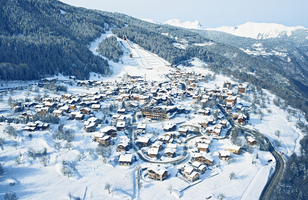 Elizabeth Willis | 30 January 2020 | Ski Resorts
Sitting at 1,300m altitude, https://www.alpineanswers.co.uk/ski-reso