Ski Equipment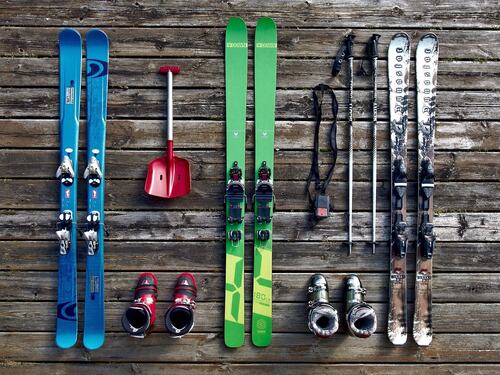 Ski equipment really can make or break your ski holiday! Why then will clients spend hours deliberating over which resort to go to and even more time on which chalet or hotel to book yet choose their hire skis and boots without giving them a second thought? Sometimes a choice is made by colour but more often than not clients simply go with the skis and boots that the nice man in the ski hire shop handed them. Given that you are likely to spend all day in your boots and that you have booked a holiday to ski (or snowboard) why wouldn't you choose your ski equipment more carefully?
With advancements in technology and the development of ski equipment over the last few years you should find ski boots that are comfortable and skis or snowboard that will allow you to enjoy your holiday to the best of your abilities.
As amazing as skiing is, it's still an expensive holiday. For some, therefore, it's tempting to hire or buy cheap ski equipment to save on costs. However, we feel that this is a false economy and would always recommend you choose the best gear for your ability level.
This guide contains some great advice on the 'do's and don'ts' when selecting your ski equipment or buying your own. We also give some of our top tech recommendations. The below pages will give you some advice from all of us keen skiers and snowboarders at Alpine Answers:
Avalanche safety advice and equipment
Ski maintenance and servicing