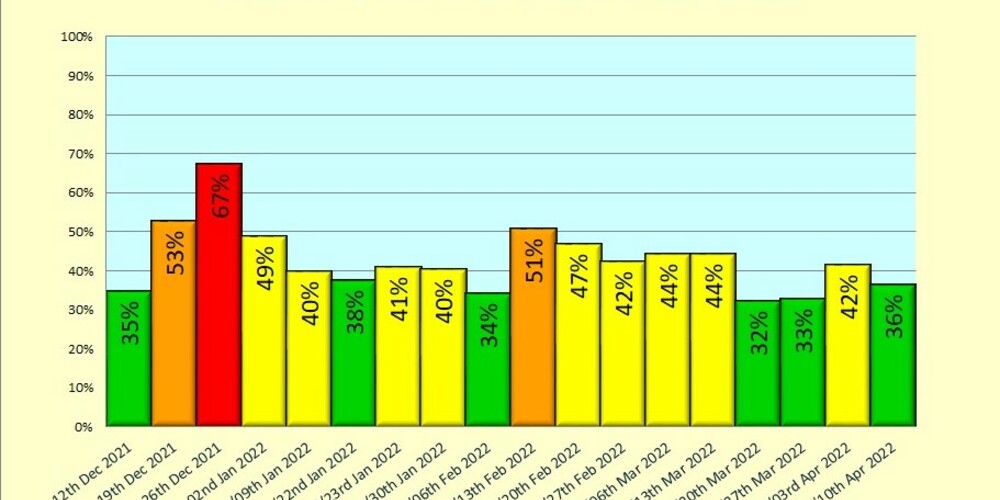 Chalet holiday market for winter 2021-2022
Simon Hoskyns | 13 July 2021 | Ski Chalets
What a strange and unpleasant last 17 months the UK travel industry has endured! With hardly any UK skiers making it to the Alps since 07th March 2020, and a completely null season last winter, we badly need this winter season to go ahead. And, so it would seem, our clients are feeling exactly the same way. Normally at this time of year we enjoy a rest period before the peak selling months of September, October and November come around. Apart from taking bookings from clients eager to secure favourite chalets and hotels for the peak weeks of the winter season the general level of sales would be low, with plenty of availability still showing. However, this year has been like no other and has exhibited unusual sales patterns. There are two principal factors that have changed the landscape of the ski holiday market place for winter 2021-2022...
Deferred Holidays
Many of the bookings for last winter ski season (2020-21) which we took during the preceding summer could not go ahead as planned. Nearly all of the package holidays sold were cancelled and refunded in full to clients (under the terms of the Package Travel Regulations). However, the bookings that did not constitute a package (accommodation booked without travel arrangements) were simply deferred to this coming winter season 2021-22. These clients were not refunded by the accommodation provider and instead had their bookings moved a whole 12 months later.
Surge in Demand
The period between January 01st and mid-April 2021 was a crazy busy time for us at Alpine Answers. OK - we did have a smaller team than usual with most of our sales staff furloughed but even taking this into consideration we were extremely busy taking bookings for the winter 2021-22 season. Our sales figures at the start of this year were not far off what a full sales team would have achieved in a normal October or November (traditionally our two biggest months for sales). This early peak in sales has subsequently tailed off but we are still selling ski holidays for next winter at a steady rate.
These two factors have led to a situation whereby the coming winter season is beginning to look quite full. We are currently in a situation whereby almost 50% of winter accommodation is already booked. In a normal year we do not pass this mark until mid-October. So, in effect, we are three months ahead of where we would normally expect the ski holiday market to be for the coming winter season.
How will holiday sales continue to pan out?
It remains to be seen if we will experience the normal peak selling months of September, October and November. These three months, after the summer holidays, are when clients look ahead to the winter and skiing. It's our guess (providing international travel is back on everyone's agenda) that we will see this normal peak booking period. And if that is the case we will start to run out of accommodation options for our clients, especially if they are looking to book one of the peak weeks (Christmas, New Year, February Half Term or Easter).
The Chalet Holiday Market
We collate price and availability data from over 170 different chalet companies offering almost 1,000 chalets between them. Our portfolio of properties spans the entire ski chalet marketplace for the Alps. From out and out luxury to simple good value; from 5 star fine-dining to do-it-yourself self-catering; from cheap French purpose built resorts to the smartest and most desirable locations in the Alps - we cover it all. With a fair degree of certainty we can examine this data and draw conclusions that will reflect the state of the ski holiday market as a whole.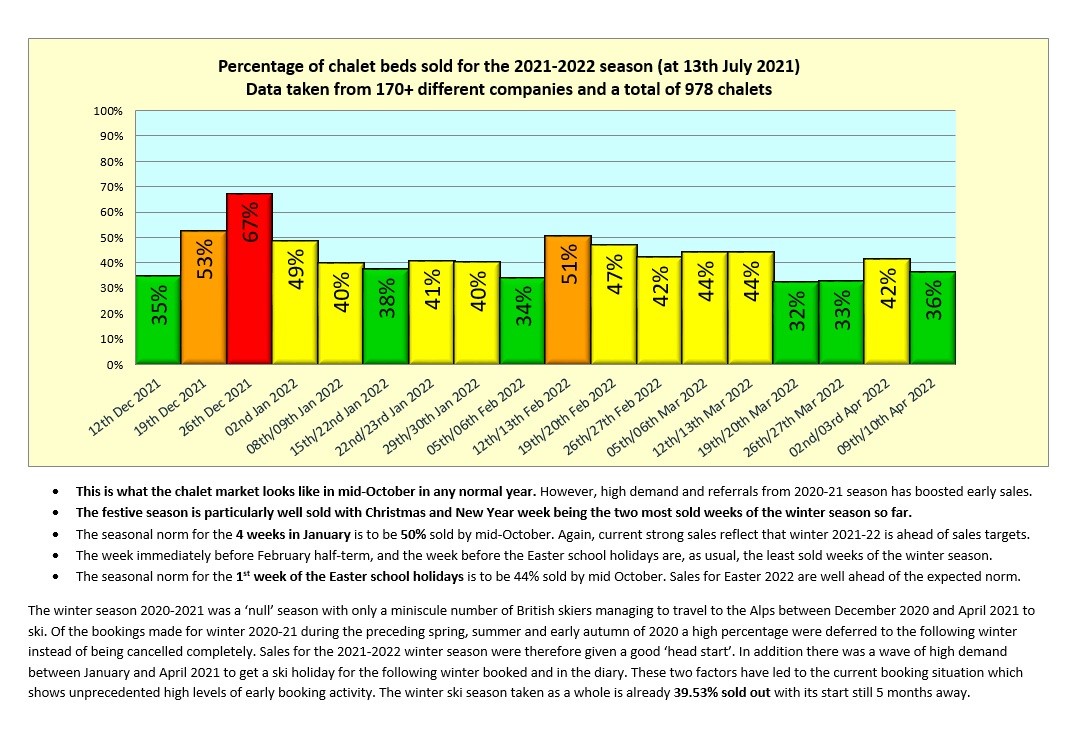 The Peak Weeks
Already the festive season is looking highly popular. Christmas week is 53% sold and New Year 67% sold out. The beginning of January is normally undersold but for 2022 is for many still in the school holidays and popular as a result. Furthermore there are plenty of short break ski holidays from 03rd, 04th and 05th January through to the 08th/09th January for a stay of 4 - 5 nights. These have proved popular on account of their good value.
Unusually for 2022 there are two weeks for the UK school half term in February. The main half term week starting 12th/13th February 2022 is already 51% sold but the 2nd week (starting 19th/20th February) is not far behind at 47% sold.
The main Easter school holiday week starting 02nd/03rd April 2022 is already approaching being half full (42% full) which given that it is a full 9 months away is remarkable.
Who has sold the most?
Of course some chalet companies are hugely popular with armies of returning clients, whilst other companies are less popular. This is normal although it is hard to fully justify why some companies do so well whilst others are left scratching their heads thinking 'what's going wrong'. Perceived value and quality of product comes into play, successful marketing and PR will also make a difference. Website design and user experience combined with how easy the booking process is (either on-line or with a sales team) also has a bearing. However, sometimes it's the intangible nuances that can make the difference. It can simply be fashionable to book with one chalet company over an other - in certain socio-economic groups this is an important factor. Or maybe a chalet company simply nails it (the right properties, the right resorts, the right price points and the right staff) and is hugely popular as a result.
Alpine Escape with chalets in the Three Valley resorts of Courchevel Le Praz, Meribel and La Tania lead the field and despite having a portfolio of nearly 20 chalets have only a few weeks left to sell for winter 2021-22. By our reckoning they are currently 86% full and surely will completely sell out before the summer is over. Ski Cuisine, always popular, are 79% full, and Fish and Pips are not far behind being 65% full. Le Ski who are one of the larger chalet companies (and one of only a handful still offering ATOL protected package holidays with flights included) are over 70% full for the winter. Impressive given that they have well over 300 chalet beds each week to sell.
If there are winners then there must also be losers. Indeed there are some chalet companies that have hardly got off the ground regards their sales for next winter. Perhaps they are laying low and seeing how the season looks set to pan out. There are after all still big uncertainties surrounding international travel. Furthermore there are uncertainties surrounding Brexit and what this means regards finding seasonal staff for resorts (it's certainly not as easy as it used to be for UK staff to work in the Alps). It would be kind to consider these companies who are lagging behind as 'keeping their powder dry' (no pun intended). Whatever the reason behind current poor performance it's entirely possible, as other chalet companies run out of available holidays to sell, that these companies will see a surge in sales later this year.
Conclusions
We have given up polishing our crystal ball. We certainly wouldn't like to 'hazard a guess' as to what the next winter season holds for the ski holiday industry. If international travel comes back in time (and stays) then we will all have a bumper winter (and god knows we need it). If it doesn't then we will have to endure another 12 months of working without pay. Boom or bust is exactly what the ski travel industry is facing right now.
Recent Posts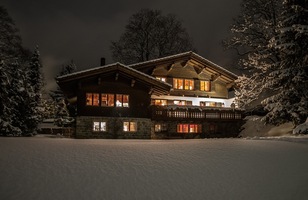 Simon Hoskyns | 21 June 2021 | Ski Chalets
We have seen unprecedented high levels of advance bookings for next winter 20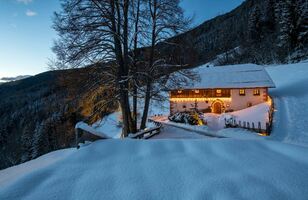 Simon Hoskyns | 10 November 2020 | Ski Chalets
Plenty of clients look at remote ski chalets in the Alps for their winter hol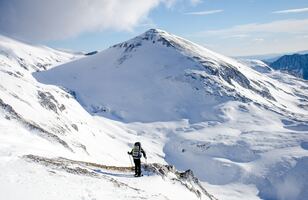 Elizabeth Willis | 13 October 2020 | Ski Resorts
As most people only take a couple of ski holidays a year at the most, you wan