Home /
Ski Holidays 2022-23
Ski Holidays 2022-23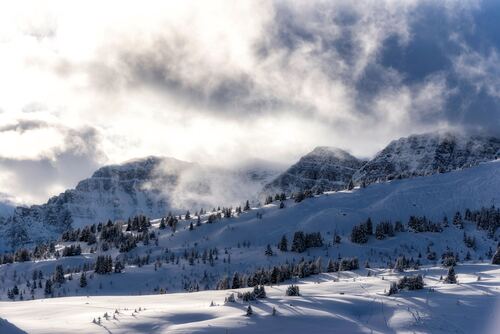 Ski holidays for the winter 2022-23 are now open. We strongly recommend booking early to secure the best ski chalets and hotels, especially in the most popular resorts and for the peak weeks of Christmas, New Year, February Half Term and Easter.
Our ski holiday specialists are experts at finding the best ski holiday for your specific requirements, and they can take all the hassle out of organising a ski holiday. We work with over 150 different ski companies in the best ski resorts across Europe, featuring over 1150 chalets and 400 hotels on our website. We've been selling ski holidays since 1992!
Call now: 020 7801 1080 and speak to a member of the team. Or, if you prefer, you can send us an enquiry and we'll get back to you as soon as possible.
Search all our ski chalets for 2020-2021 season here
The key weeks for 2022-23 winter ski holidays
Below are the four UK peak weeks for next winter ski season. Please note that the Easter school holiday weeks will vary from region to region and from school to school.
Christmas - week starting Saturday 24th December 2022
New Year - week starting Saturday 31st December 2022
Half Term - week starting Saturday 11th February 2023
Easter school holidays - week starting Saturday 01st April 2023
Getting to resort
We are expecting that more clients will opt for travel to the Alps by car. With the French ski resorts only 9 hours' journey time from Calais driving to and from the Alps from the South East of England can easily be under 12 hours door to door. Alternatively why not stop off en-route in Burgundy and split the journey into two very manageable 6 hour drives? There are plenty of great quality and low cost hotels to choose from and an overnight stay in a chateau hotel will add to your overall holiday experience.
driving to the Alps.
Consider self-catering or hybrid self-catering
We have been working hard to build up our portfolio of high quality self-catering chalets and large apartments. Staying in one of these means you do not have to share space with chalet staff.
In many resorts there are pre-cooked meal delivery services on offer which means you do not even need to cook dinner. Furthermore some properties offer a morning delivery from the local bakery for fresh patisseries and breads which makes breakfast a breeze. If you drive out to resort you can also load the car with some home-cooked meals you prepared earlier. There are lots of options that make a self-catered ski holiday much easier than it sounds.
Browse all our self-catered properties
Try a smaller ski resort
We know plenty of quieter ski resorts that you may prefer to try for next winter. Some of these resorts link into huge ski areas and others have their own perfectly formed ski domains. Perhaps this season is the one to approach a ski holiday with a different perspective - choose a resort for its small scale village charm rather than for its kilometres of pistes.