VIP Ski holidays
We have been selling VIP Ski holidays since the early 1992 when Alpine Answers was created. VIP Ski was initially set up in 1989 by Paul Niwano and Mark Hutchinson with Paul in resort and Mark manning a small office in London. Contrary to popular belief, the VIP actually stands for Val d'Isere Properties rather than Very Important Person. Beginning with a few catered chalets in Val d'Isere, the company has now expanded to operate nearly 80 chalet and chalet hotels across the major resorts in Europe.
From the beginning VIP Ski Holidays have aimed to operate at the premium end of the market. When Mark and Paul bowed out of the business sometime in the 1990's Andy Sturt took the reins and has driven the business on from its small beginnings. He is largely responsible for the brand that VIP Ski is today.
At the time VIP Ski started Andy Sturt was running his own business, Alpine Property Search, in Morzine. Having torn his cruciate ligament on his first season (whilst working as a ski instructor) he decided to set up a business based in the Alps but creating a company was out of the question as he had only saved £300. "I knew that to set up a business finding properties in the French Alps for UK buyers, I'd need more than that," he told the Independent. "So I started sanding and varnishing balconies for Morzine hoteliers, and managed to save another £700 by the end of the summer of 1988. I came back to the UK, went to Barclays Bank, and they lent me a further £5,000 - I then had enough to buy an electronic typewriter, fax machine, and a minibus with which I could do airport transfers if things went badly wrong."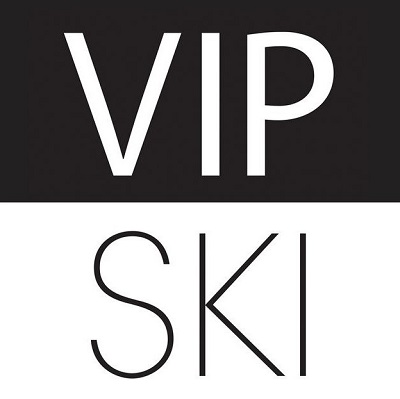 With an excellent command of French Andy soon got the hang of property dealings and was taking leases on chalets and letting them out to UK holidaymakers. Returning to the London in the early 1990's, Andy ended up meeting Mark, and together with a silent partner bought VIP Ski and soon after also acquired a 2nd small chalet holiday, Snowline.
From this point on VIP Ski began to take shape – with the financial backing required they began to develop their own properties to add to their portfolio. Chalets Nebraska and Dakota in Morzine (both now sold) were the first to have been built from the ground up, and many more followed. VIP Ski currently operate chalets and chalet-hotels in 12 alpine resorts and employ around 200 chalet staff each season.
VIP Ski is one of the only package holiday companies to focus on the luxury end of the market, offering a full service with flights, transfers and even private nanny childcare. The key to the company, and Andy's ethos, is attention to detail: "There is absolutely no doubt that you can pay less but you will have to compromise somewhere. I just want ski holidays that I can be really proud of ... our guests have to come back, and they have to come back with their friends."
VIP Ski Holidays are careful with their hiring process and is passionate about hiring the right staff who will go above and beyond to deliver for their guests. It is vitally important that VIP Ski choose resort staff who really care about their guests. VIP chalets are all either on the piste or very close, and inside are furnished to a high standard. They range from chic boutique-hotel style to traditional chocolate box properties.
VIP Ski – Comments from Alpine Answers
Alpine Answers have long supported VIP Ski who are a popular choice for the less budget-conscious. The company is well managed and now benefits from a really strong brand presence – going on a VIP Ski holiday is something of a status symbol in certain circles and as a result VIP Ski guests, to some extent, pay for the name.

The VIP Ski staff are always friendly, engaging, motivated and well-trained, and whilst you won't find staff on their gap year before university, some are still young and unqualified. That said the level of service is unfailingly high and in the larger CLUB properties meals are in any case prepared by experienced professional chefs.

It's no surprise that VIP Ski are incredibly popular with their guests. They they offer a much better service than most of the package operators and with flights, transfers and childcare included everything is very easy and relatively good value. However, there are smaller, lesser-known chalet operators out there who offer a similar, if not better, product at cheaper prices.